02/02/2013
11:04 am
CONTINUE READING
01/31/2013
6:53 pm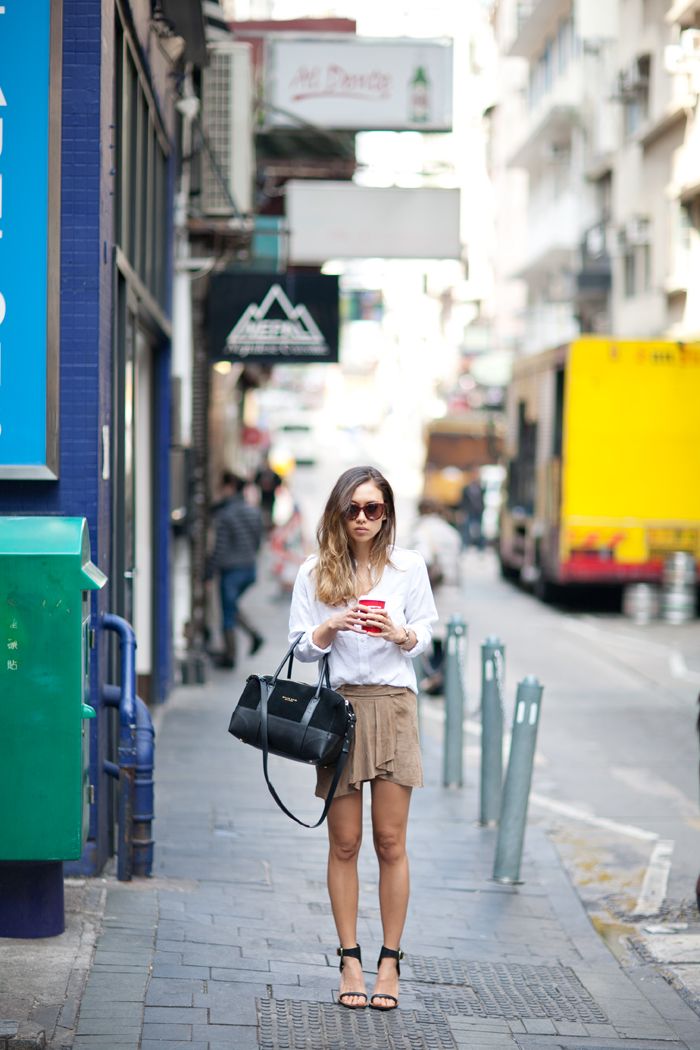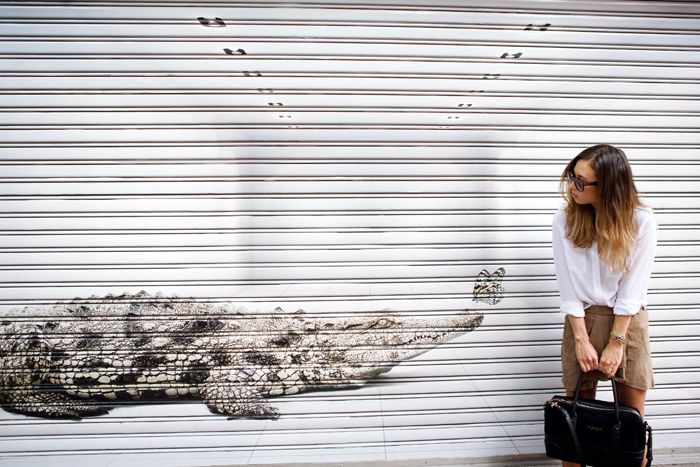 photos by Colin Sokol
(Equipment Carmen shirt, Liu Jo suede skirt, Céline Audrey sunglasses and sandals, Dylan Kain Ryder bag)
A walk through the Soho area of Hong Kong yesterday morning, wearing a skirt that I got in Paris a couple years ago. I thought I had ruined it cause I took scissors to the hem at one point but you know what, it's still pretty acceptable. Especially considering my fascination with vaguely toga-like items. I wore it with a basic silk blouse, some highly treasured Céline sandals, and a beautiful carryall that Dylan Kain sent me last week.
01/28/2013
2:48 pm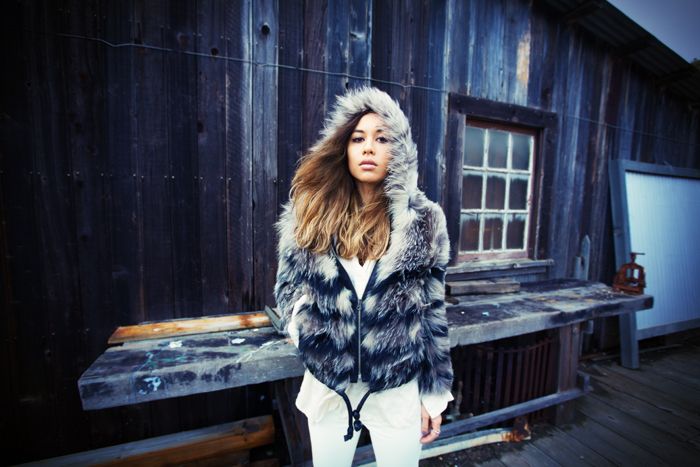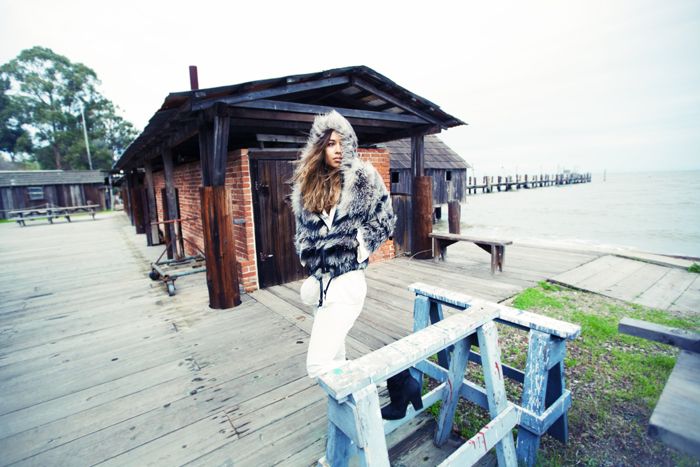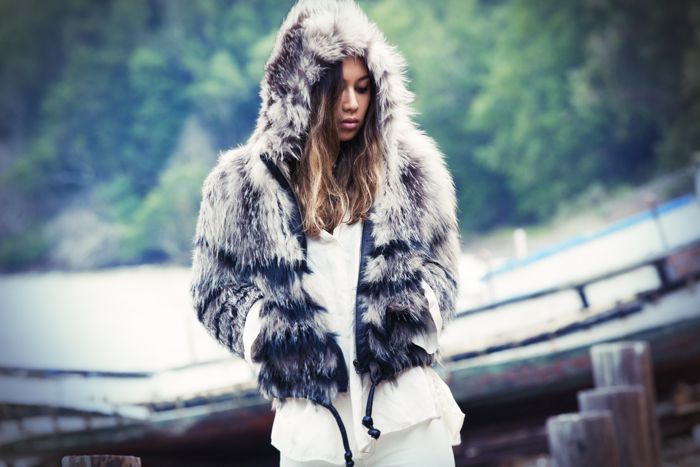 photos by Colin Sokol
(Isabel Marant jacket, vintage shirt, J Brand Super Skinny leather pants, Zara boots)
An outfit from earlier this month in the Bay Area…Hong Kong is spoiling me with perfectly mild in-between weather that just sort of requires a jacket nearby during the day but I'm already getting nervous about the arctic tundra of New York fashion week around the corner. This was intensified when I saw a photo that Behati Prinsloo Instagrammed of a gushing fire hydrant that wasn't actually gushing because the water had frozen stiff. That's like White Witch devilry! It was in the low '40s when we took these shots and I was already making a beeline for my car's heated seats. Ok so this wasn't the most intricately layered look but this jacket is crazy warm like a burning cloud. So my question is how are you actual winter dwellers doing it? At what ° does personal style start to matter less? Can you use the degree symbol like that? Ok three questions.
01/27/2013
3:42 am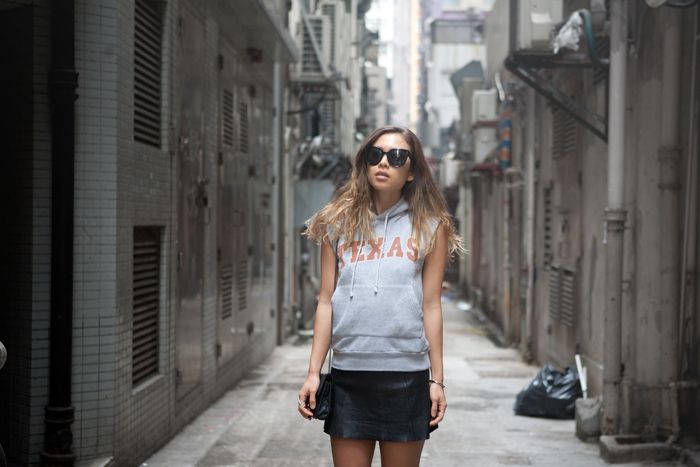 photos by Colin Sokol
(The Reformation sweatshirt, T Alexander Wang skirt, Balenciaga boots, Proenza Schouler chain wallet)
Arrived in Hong Kong this morning, here's what I wore for the duration test of how long can I stay awake please let me make it till dark. Under normal circumstances I might go into detail about how pleased I am with my growing shrunken sweatshirt collection (this one even has shoulder pads! wtf!) but instead I am proud to say I'm typing this from  a 25th story view of a neon lit city at 7:30 pm. Triumph. And now collapse.
01/23/2013
12:43 pm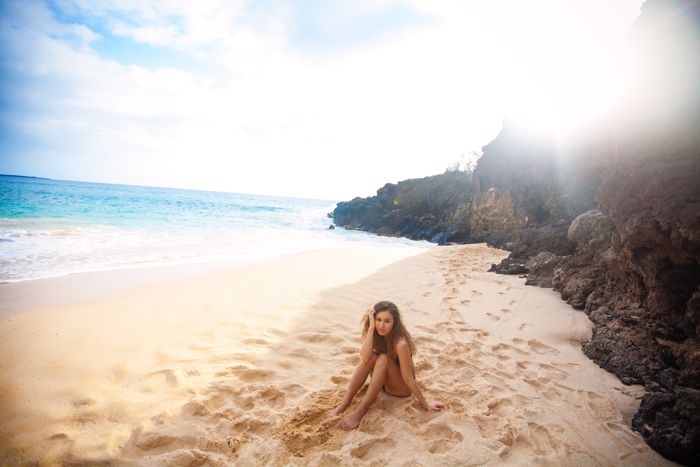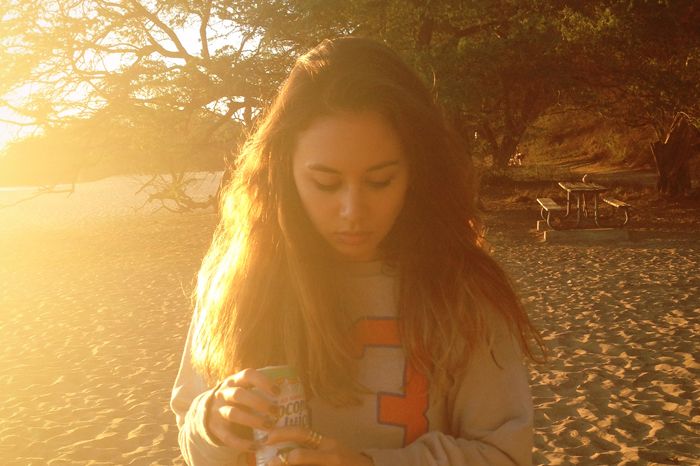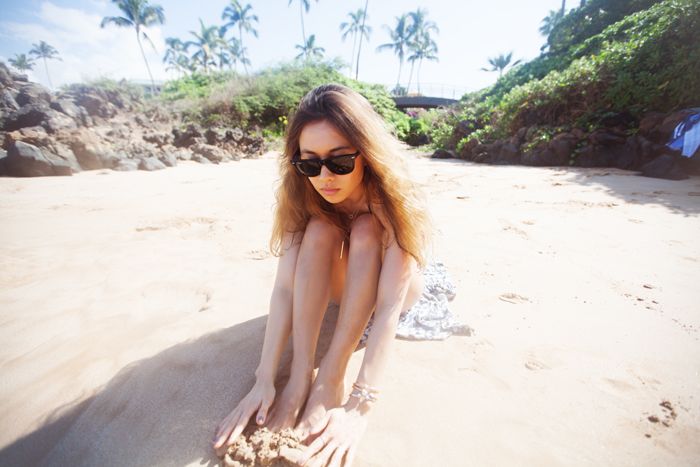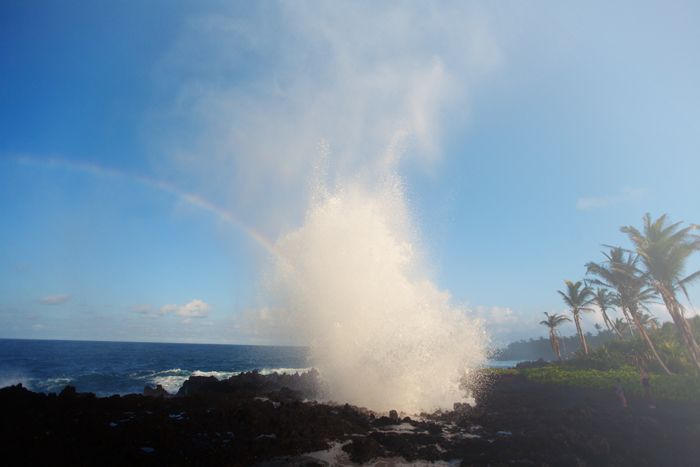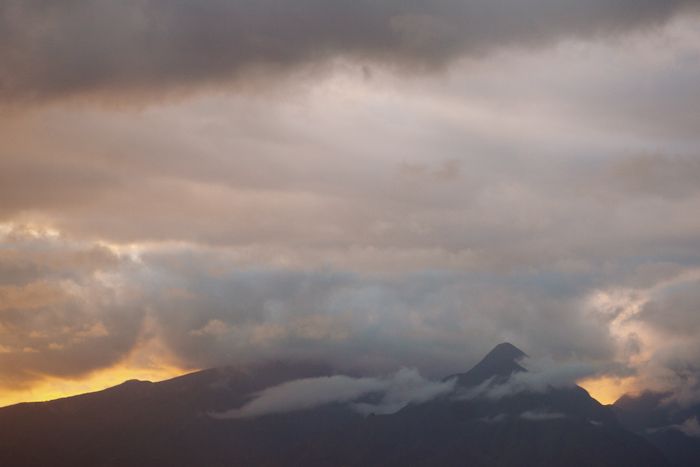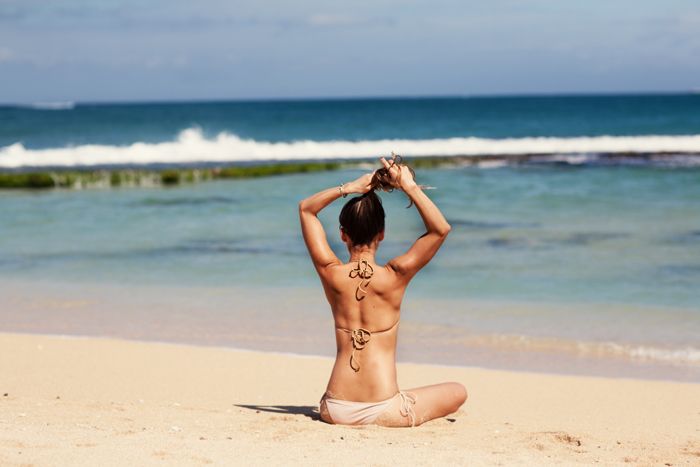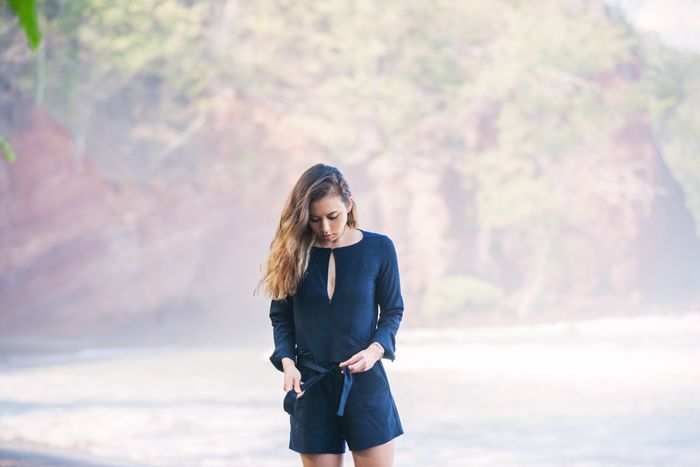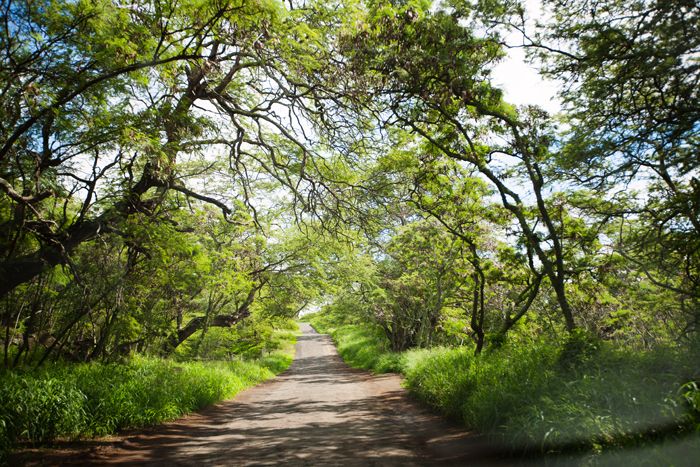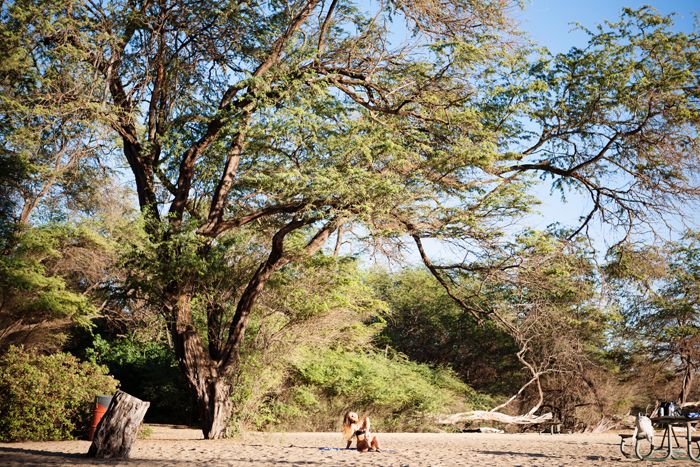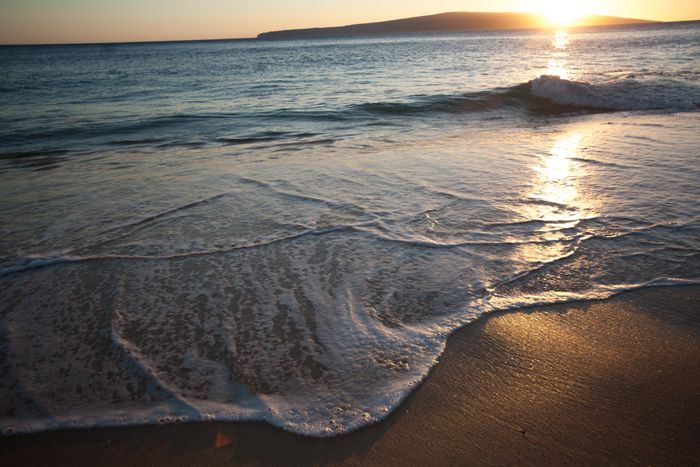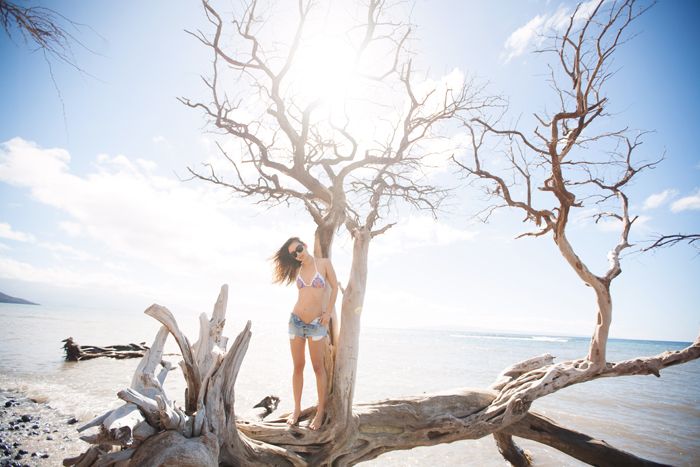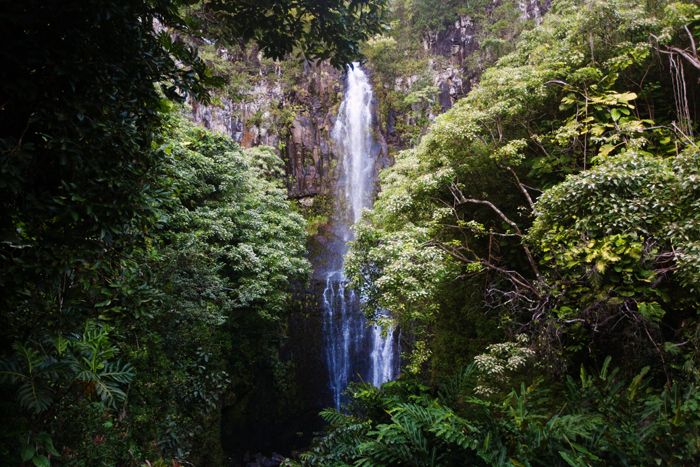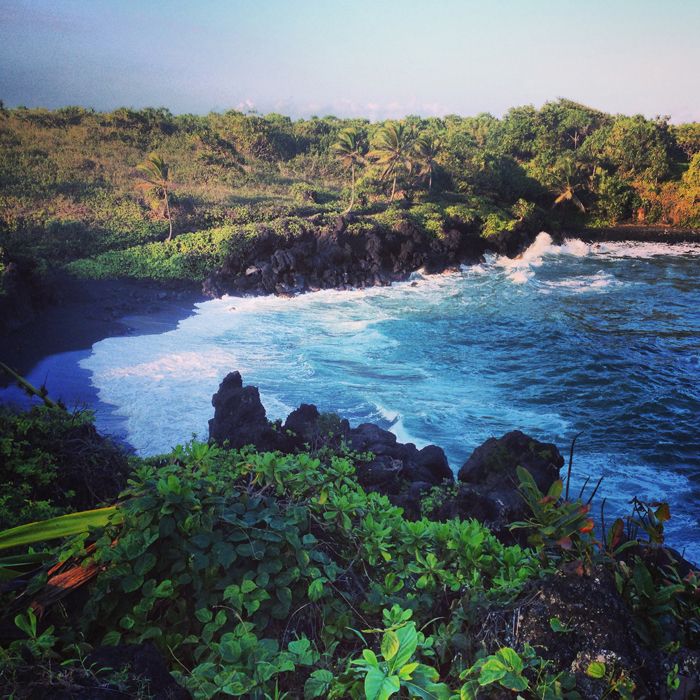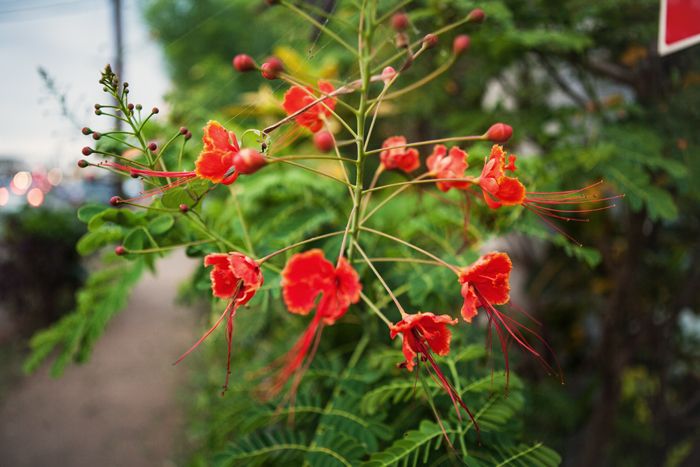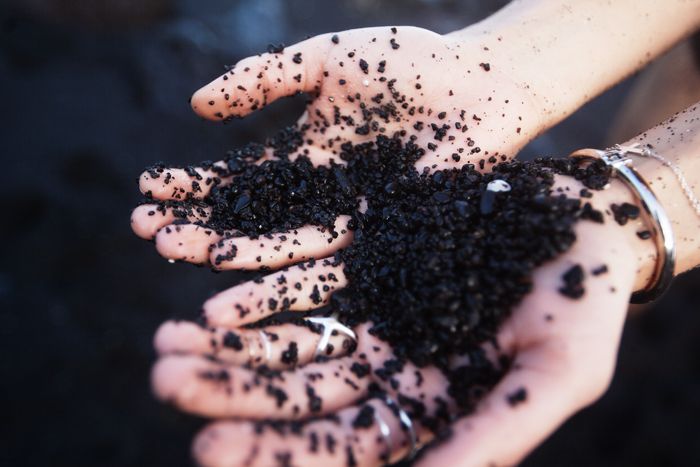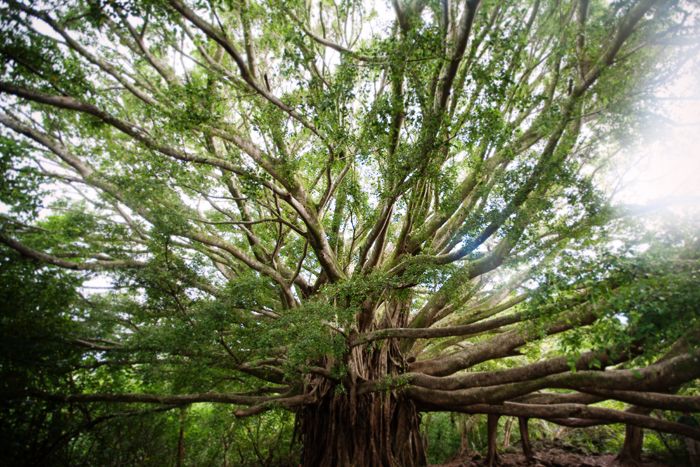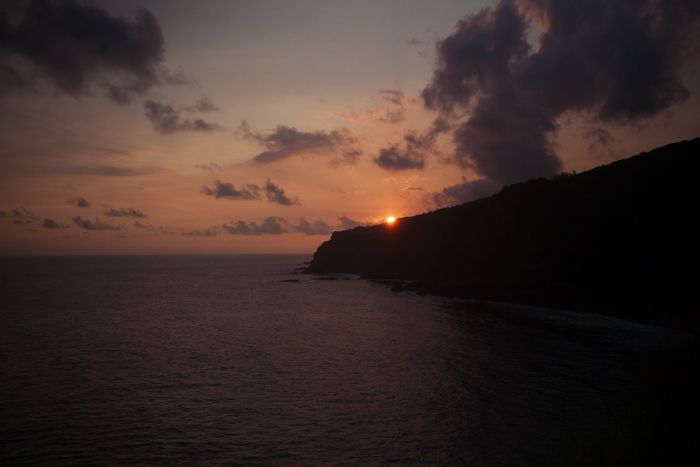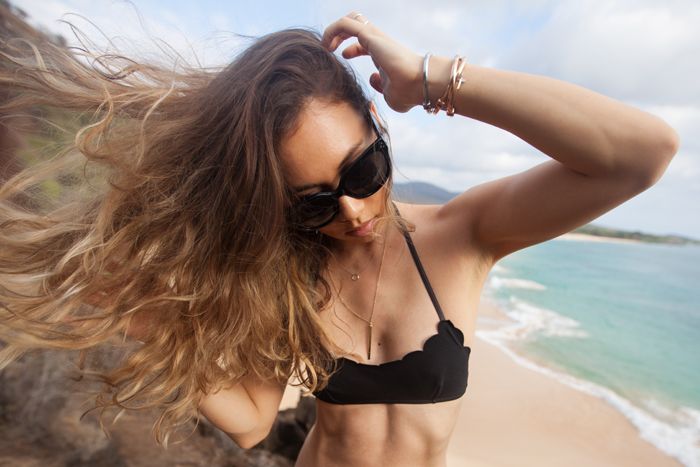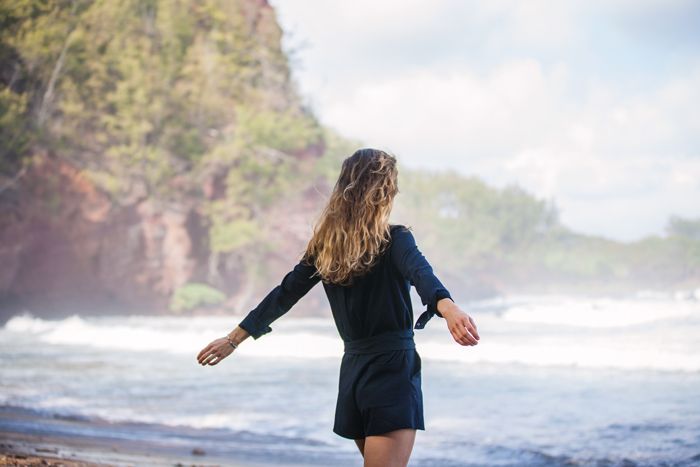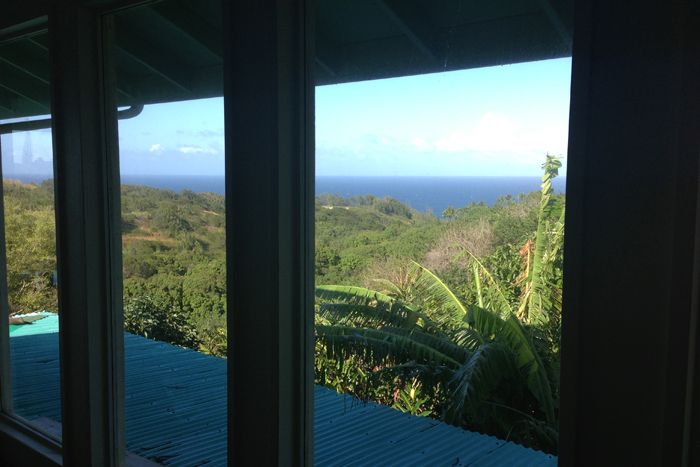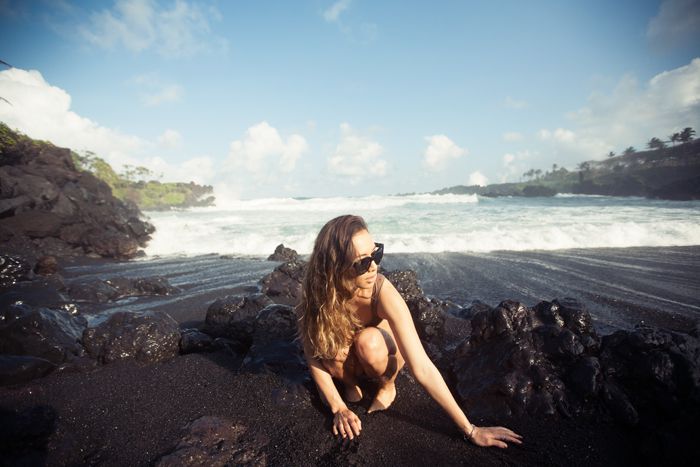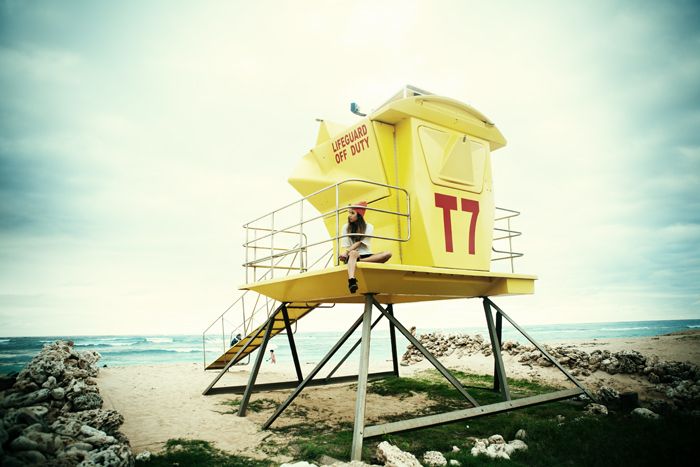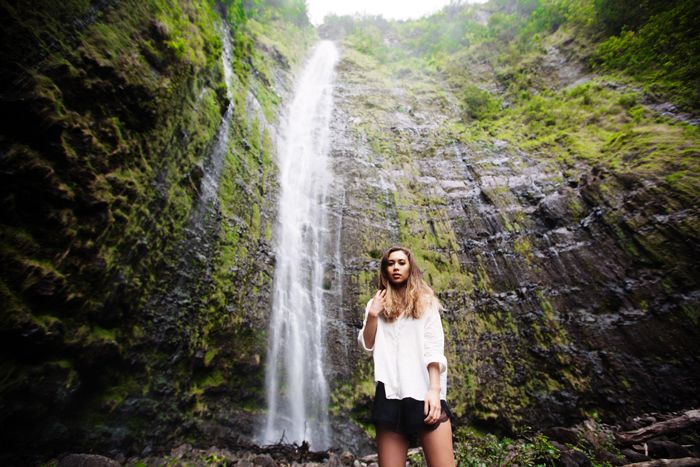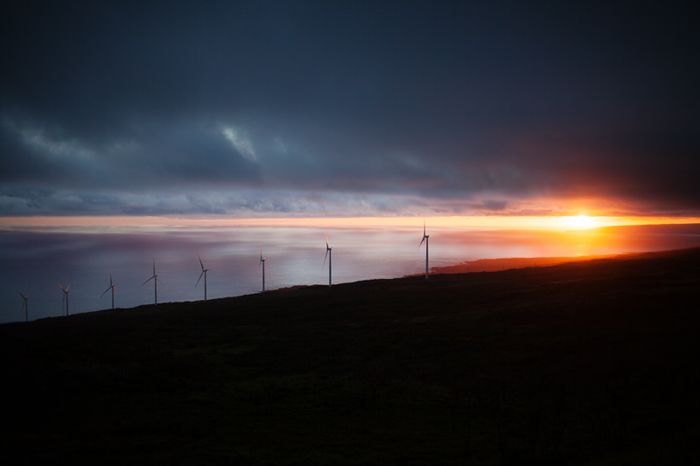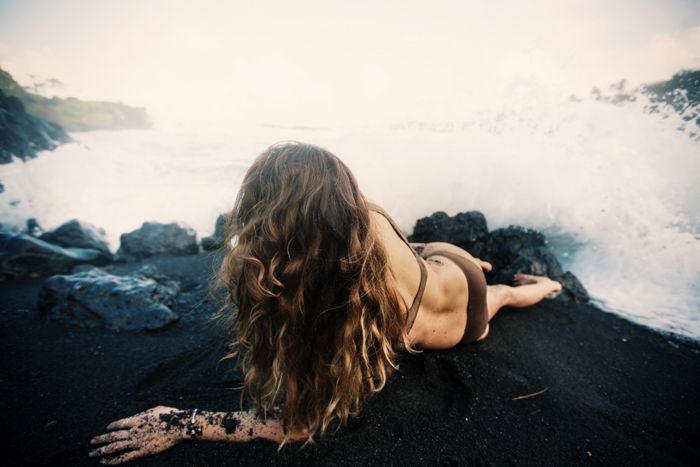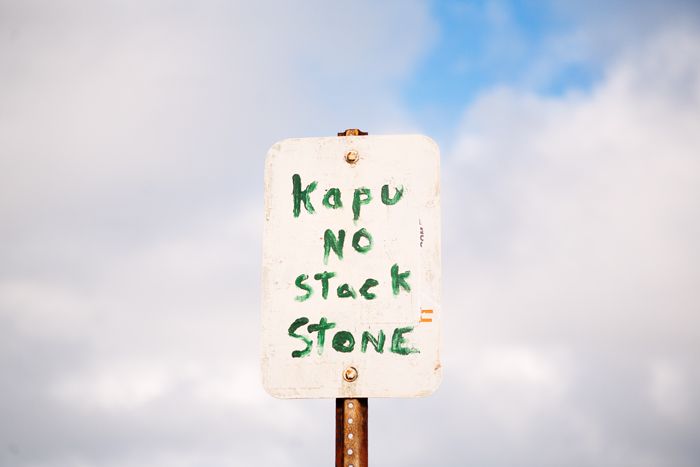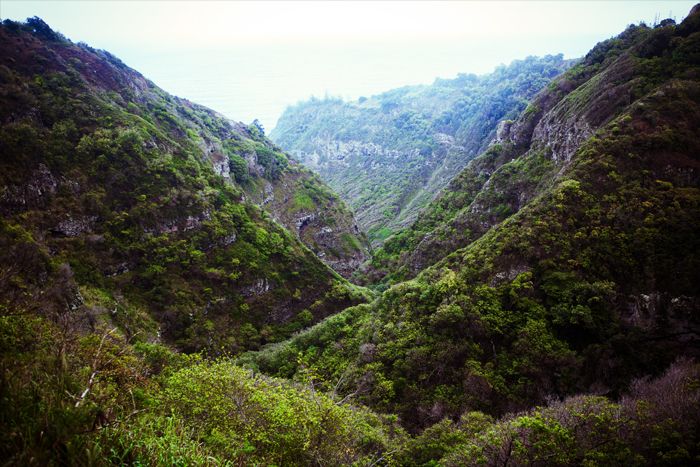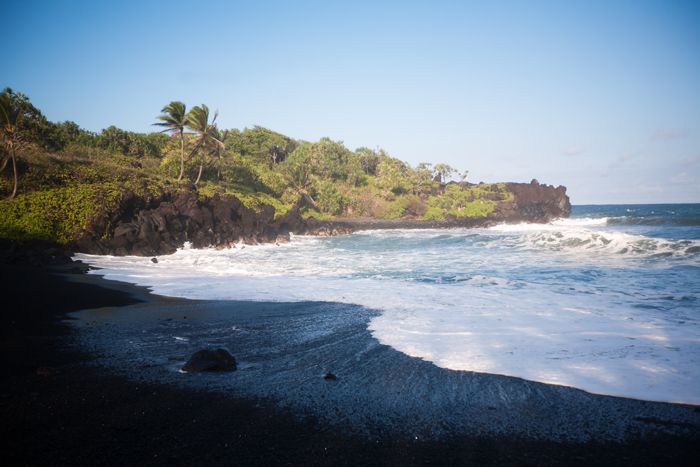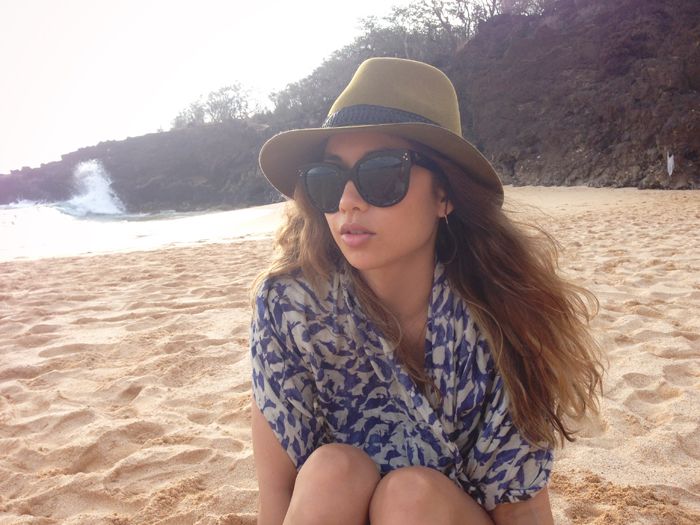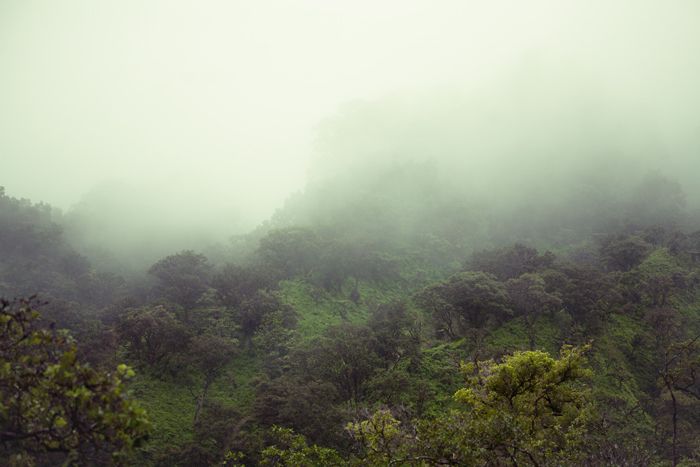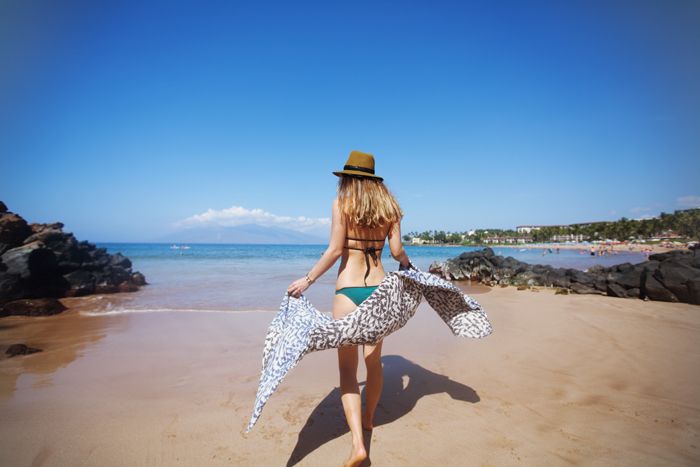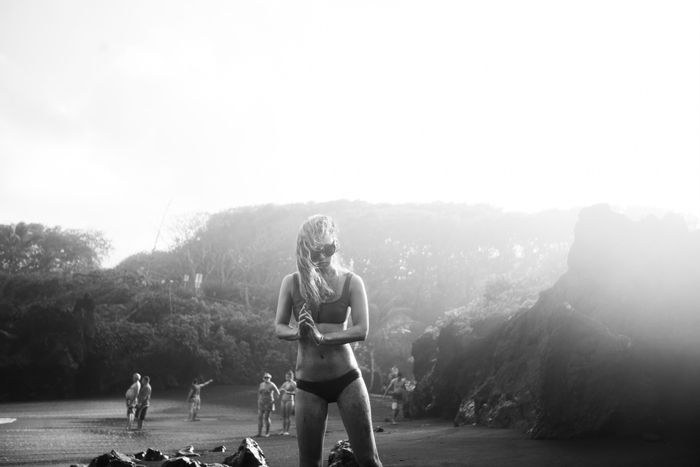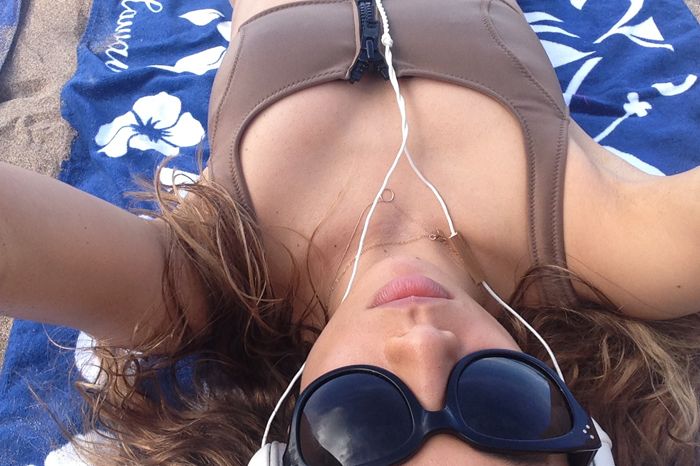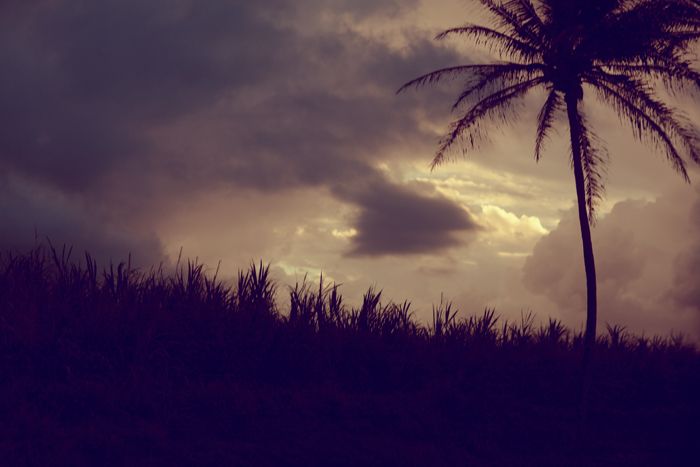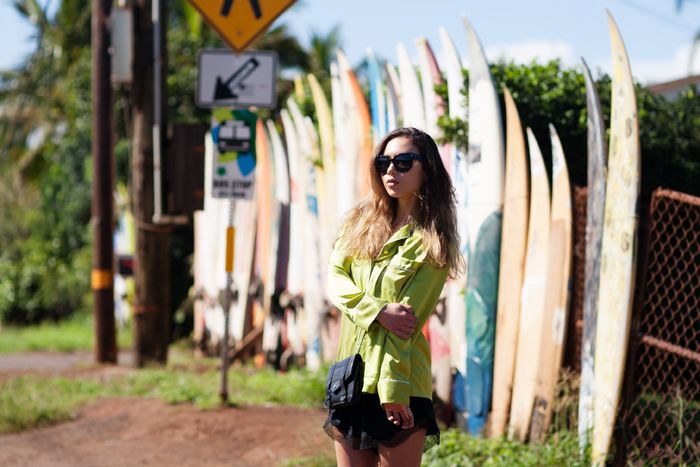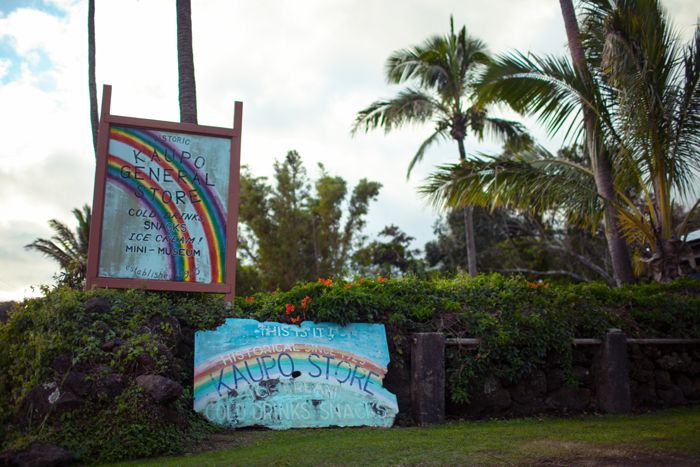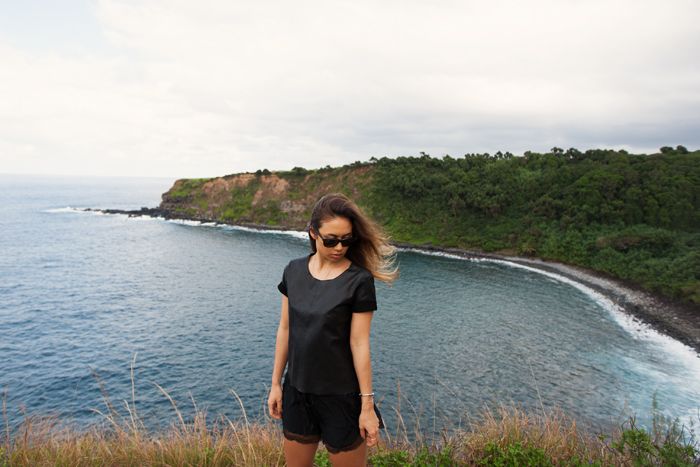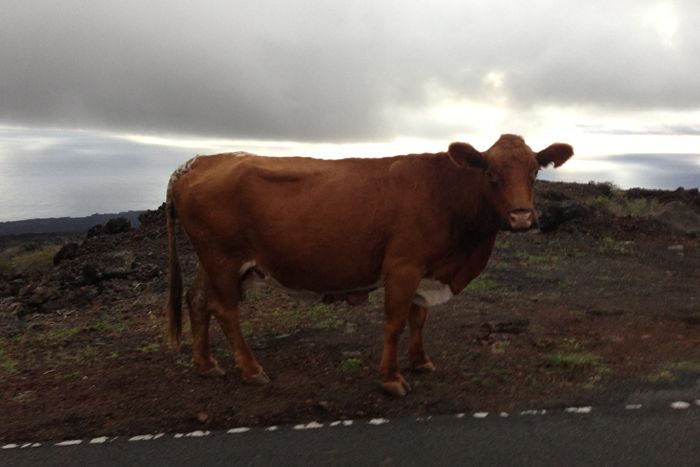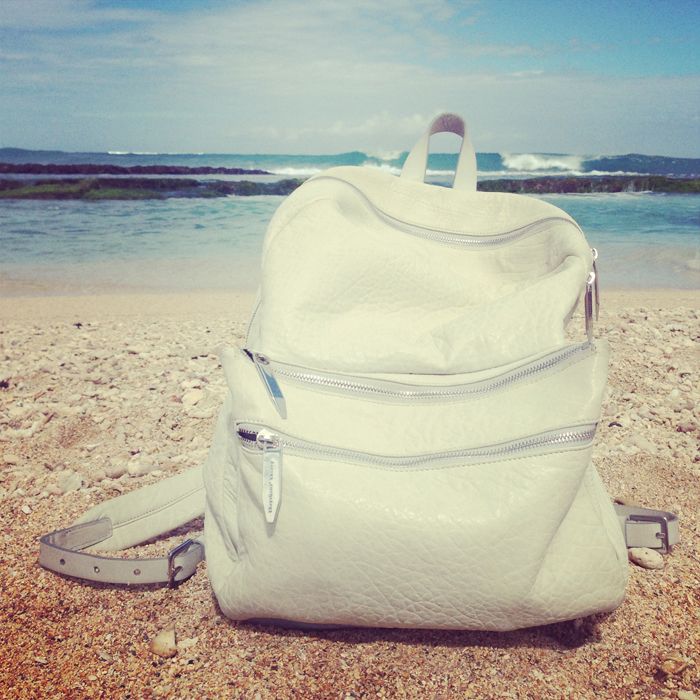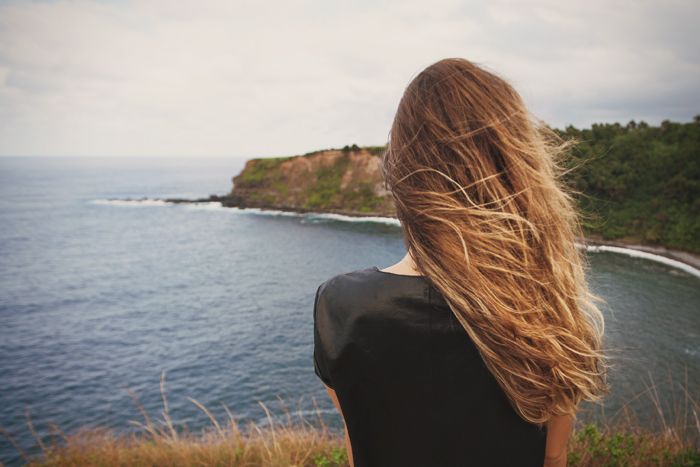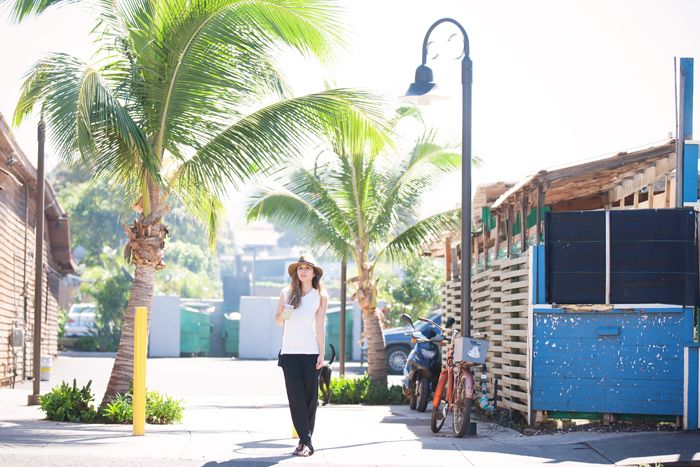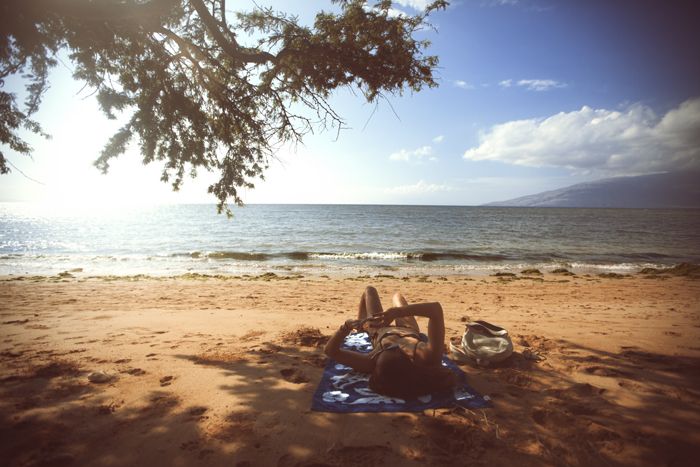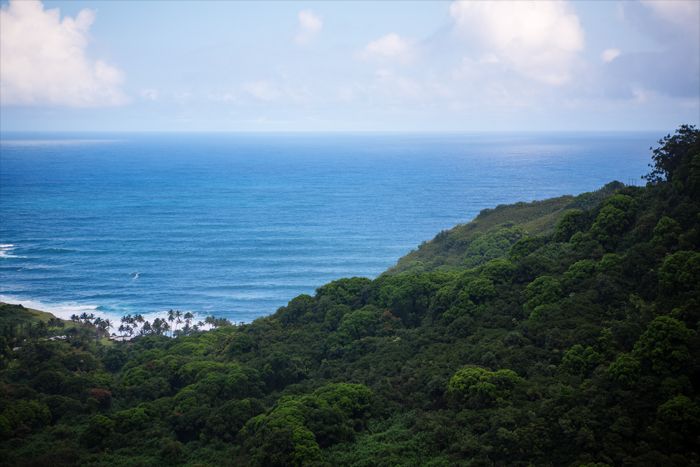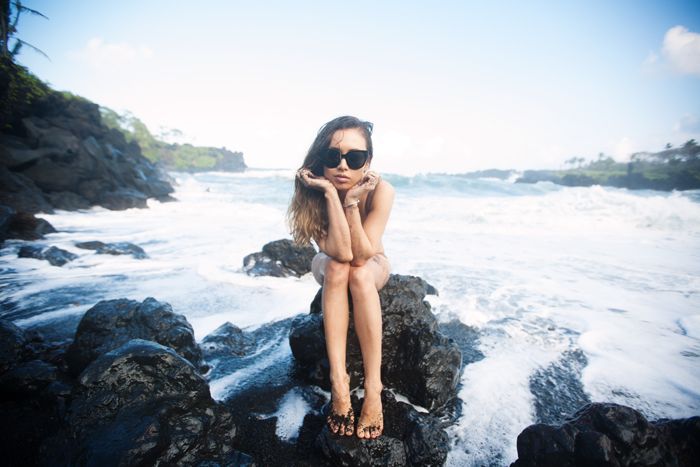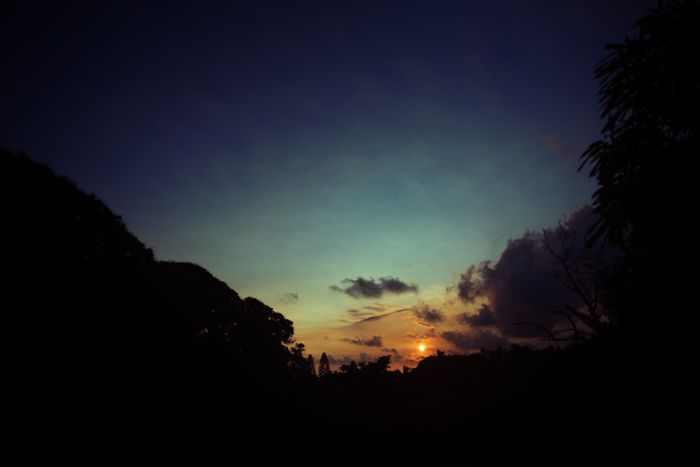 photos by me and Colin
Ok it's way too easy to take photos in Hawaii, there's a powder sanded sunsoaked beach or a perfectly rundown ____ or a trippy lava rock formation coming at you every other millimeter. Or so. I packed a mix of Phillip Lim men's and resort (most notably those leather overalls and the first peplum top I've ever been okay with), old standbys that can as easily be slept in as worn in public, a neoprene bikini by Lisa Marie Fernandez, and a leather tshirt by Swedish brand Monki which I'm now re-addicted to. Footwear was the absence thereof, Birkenstock Kairos, Havaianas, or my Isabel Marant Bobbys. I tried wearing heels for 5 minutes and it was just too funny, even for me. And I know Birkenstocks are pretty much a curse word in fashion but I've been into their shamelessly '90s look since succumbing last summer..and they're probably the best shoe I can think of for spontaneous 5 mile waterfall hikes.
Recommendations….first, expect your hair to grow about three times faster the second you get there. It is amazing and you'll just have to accept it. The Road to Hana is breathtaking both because it's crazy beautiful and oh also cause you feel like you're actually taking your last breath on some of those turns. If you see people selling coconut candy, you should buy it. The Honokalani Black Sand Beach is a necessary stop and the red sand one is too if you have time to find it (we didn't).  My favorite beach was down a long staircase off the 30 right north of Kapalua, but Big Beach was actually the best too. Stay at a house instead of a hotel if you can and shop at Mana Foods in Paia..Mama's Fish House is good but the mussels I had at Café Mambo were some of the best I've had. The hike to Waimoku Falls is just worth it but you can't stop to even freaking tie your shoe or the mosquitoes will end you. Wear Birkenstocks and have at least 5 bikinis in your car at all times. Be okay with a backpack cause normal bags seem awkward all of a sudden and there are Kind Bars and DSLRs and Caudalie products to be lugged around. It wouldn't be crazy to bring a water filter. Things marked as superettes are full of interesting things. Be amazed at the lack of need to steam your clothes cause the humidity does it for you. Don't stack stones, no matter how tempted you are. Choice Health Bar is the place to go for a super clean lunch. Get as rugged a vehicle as makes sense for your aesthetic cause you'll be driving on what are more similar to horse trails than roads appropriate for vehicles. Don't get bored of rainbows. Eat all the ahi poke and apple bananas you can cause they can't be replicated to that degree of perfection anywhere else. Connect the dots with my Instagram shots and head to my Formspring if I'm missing everything which I probably am cause my brain is shot from trying to put these photos in an order I'm ok with. I hope you enjoyed our diary!