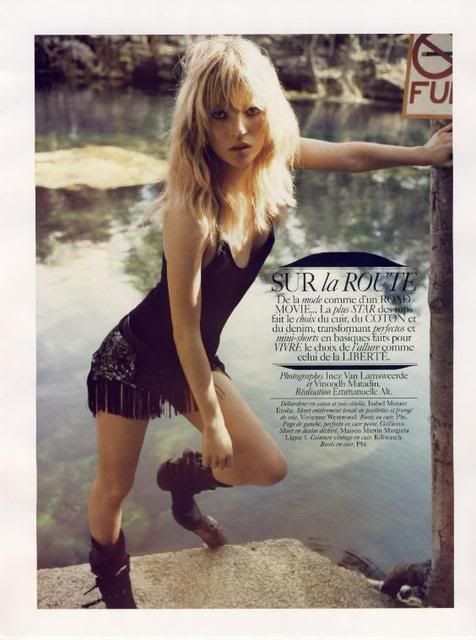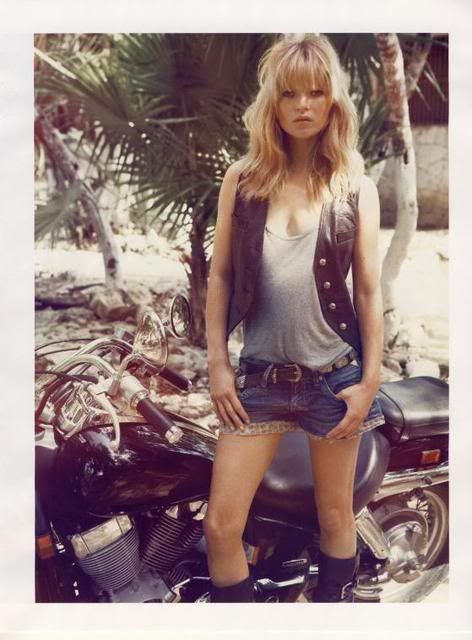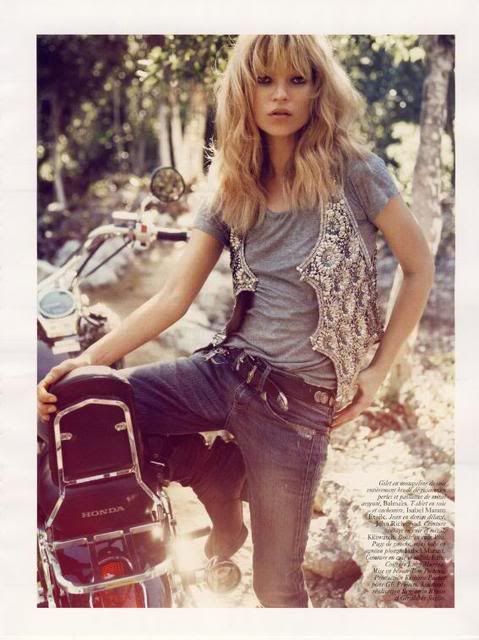 I bite my words. While the cover didn't appeal, the editorial lurking within is enough to merit me staring in awe for the next week or so. So I'm really probably just posting them here so they're more conveniently accessible for me to do just that. The styling is Alt at her best, and what is most frisson-inducing is the fact that the looks aren't even that aspirational. I'm pretty sure that's a pair of American Apparel black bull denim shorts that I will now be dredging out of some dismal drawer to belt and strut about in with motorcycle boots. Well, maybe on that last part, since I don't quite own the Frye engineer boots of my dreams yet.
And just because it wouldn't feel right not to:
En Vogue, this month styled by Geraldine Saglio.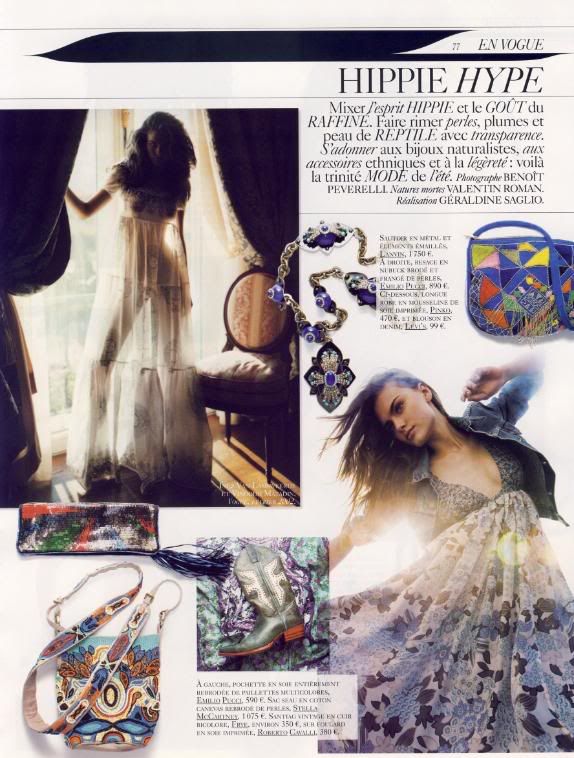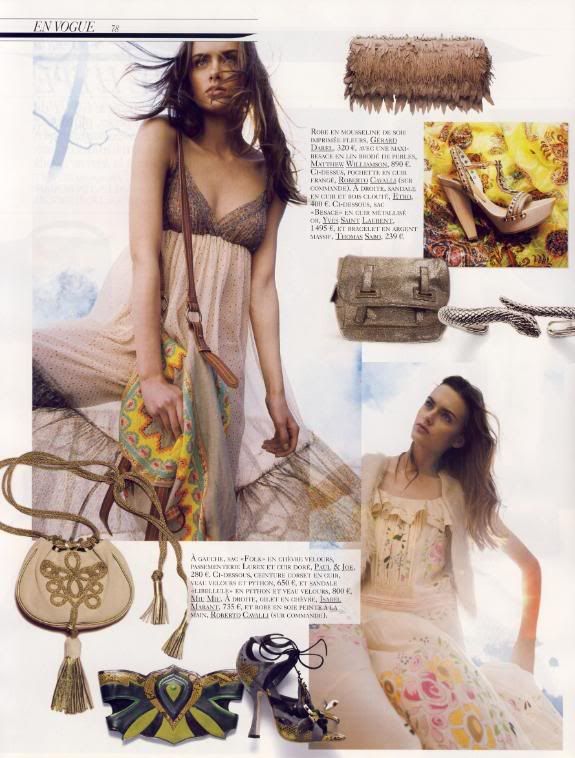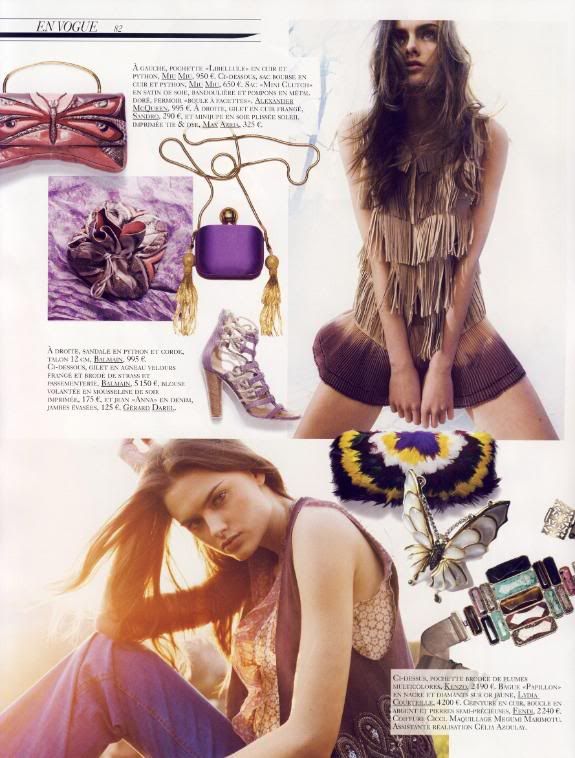 It just gets better – former D&G model and L'Uomo Vogue editor Giovanna Battaglia in Une Fille Un Style. One of the more risk-taking fashion editors, always to jaw-dropping effect. Definitely buying a hard copy of this one.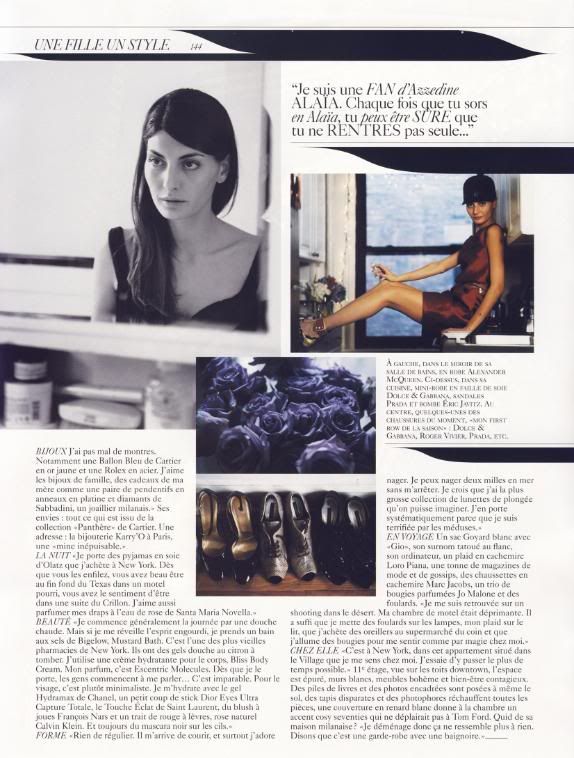 All scans by the fabulous Diorette from The Fashion Spot.