03/03/2011
9:23 pm
02/18/2011
4:14 am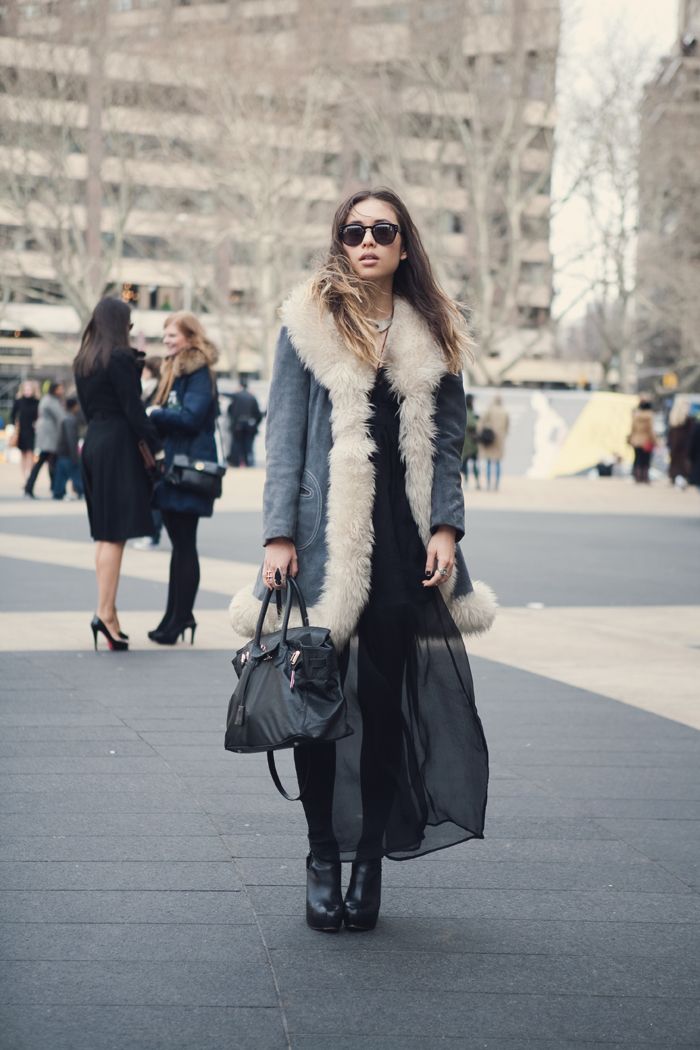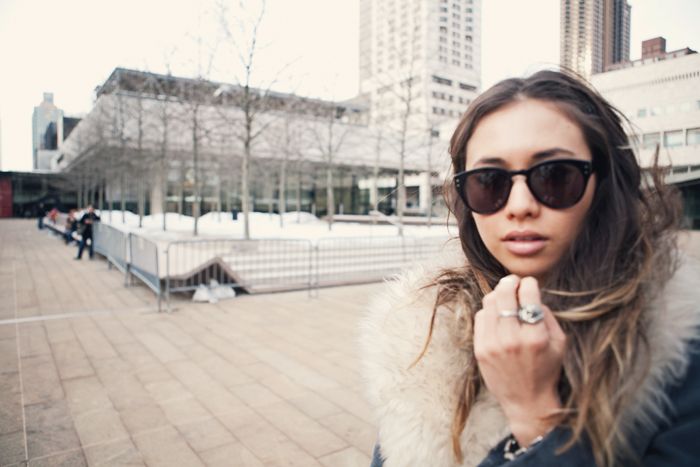 (Whyred sunglasses, fashiontoast x Dannijo Arc necklace, vintage coat, LF dress, Topshop boots, Marco Tagliaferri bag, Pamela Love rings)
Between the Preen show at Milk and the Max Azria show at Lincoln Center. This slate blue suede coat is one of my most amazing thrift store finds ever…the lining doesn't skimp at all and the previous owner must not have been that into it because it was in pretty much perfect condition when I got it. And yes, I had to commit to wearing it in the plane to get it over here. I've been switching it up between my Mulberry and this bag (love that it's just a slouchy take on the Birkin) for when I need to lug about 15 lbs. of random "essential" items around.
02/15/2011
7:31 am
(vintage coat, LF tshirt and jacket, Camilla and Marc leather leggings, Jeffrey Campbell boots, gifted Made Her Think bag)

This coat has basically saved my life the past few days here in New York. Thank you to What Comes Around Goes Around for that one..I filmed a little segment at their store a few days ago, just a few steps away from The Soho Grand where I'm staying. Fell in love with it as soon as I saw that it was both immense and hooded…fills a void since my last one half disintegrated when I was in New Zealand during their winter.
Fashion week essentials so far: cashmere lined leather gloves, any and all cold medication, a meticulously updated iPad schedule, broken in boots, Nivea cream, pocket warmers from Japan, car service with my favorite driver in New York Jorge Avila (courtesy of Kanon, thank you!!), lint rollers in said car to de-fur boyfriends and hats, fresh squeezed orange juice and Greek yogurt at the Soho Grand for breakfast, two 5Ds, Wild Ginger delivery, and friends to laugh through it all with.
On the schedule for tomorrow: Karen Walker, Jen Kao, Herve Leger, Marc by Marc Jacobs, and Narciso Rodriguez.
02/02/2011
10:17 am