09/15/2012
3:22 pm
09/05/2012
9:53 pm
I'm so excited to announce my partnership with Maybelline for fashion week – I'll be covering shows and reporting on both fashion and beauty trends with them. You all (well, probably anyway) know that I'm a die hard cat eye type of girl so rolling out of bed and immediately reaching for this pencil isn't really that much of a stretch. It's all about the Master Smoky Eyeliner. Enjoy!
09/08/2011
9:45 pm
A couple months ago I stayed in Paris for a few days to shoot a video for Longchamp debuting their Balzane bag. My scene was by Notre Dame and involves some mysterious lipstick pointing. Which is a thing. Watch the final product starring the beautiful Audrey Marnay here.
08/12/2011
6:10 am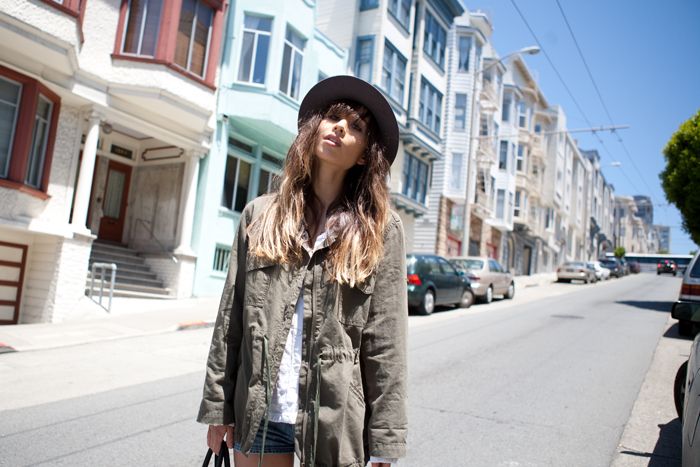 Went back to LA for a couple days and now back up north in San Francisco for the Outside Lands festival. It feels like we planned this weekend out eons ago, strange it's finally here! Can't wait for the awesome lineup, especially The Decemberists and Arctic Monkeys. Hopefully the 10+ sweaters I packed will suffice. Being someone who usually just throws together a suitcase of the top layer of all my drawers I never really know if I'm hooking myself up or not.