02/22/2011
1:34 am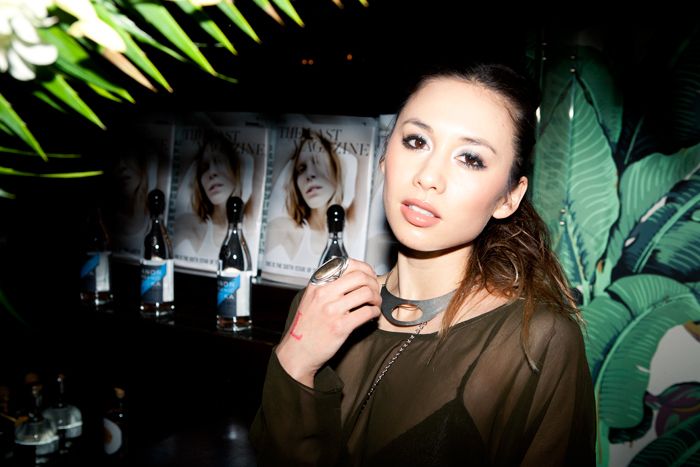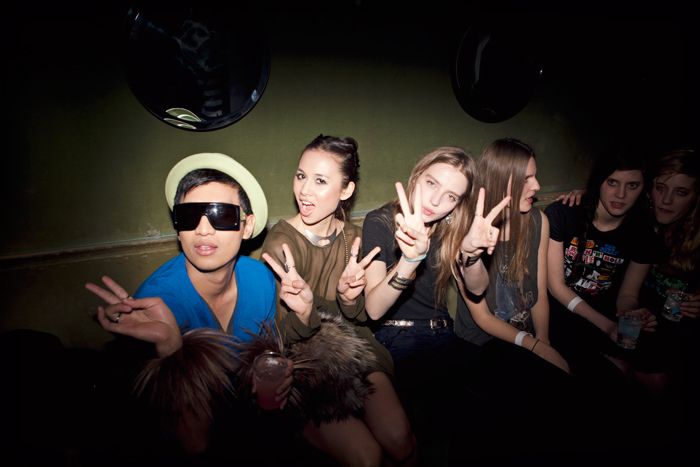 (LF dress, fashiontoast x Dannijo Arc necklace, Topshop 'Antique' boots, Pamela Love mood ring)
Wednesday night with Magnus Berger's Last Magazine at Indochine and Dominion..I had a lot of fun hanging out with my bff Bryanboy, my friends at Kanon, Sonny Vandevelde, Amanda Norgaard, and the beautiful Prabal Gurung…I wore the drapiest sheer dress I own, some very walkable suede boots I got at Topshop in Soho earlier that day, and this necklace I designed with Dannijo that I've been wearing nonstop lately. Check out the rest of the photos we took at Kanon's blog here.
PS since there are a few makeup questions, I'm wearing MAC fluidline eyeliner, Urban Decay Afterglow Cheek Tint in Indecent (obsessed with these, UD gave me a bunch and I love all of them…Fetish and Score are my favorites), La Mer The Powder, Revlon Super Lustrous lipgloss in Nude Lustre, and Bobbi Brown eyeshadow from a random palette I forgot I had.
02/18/2011
4:14 am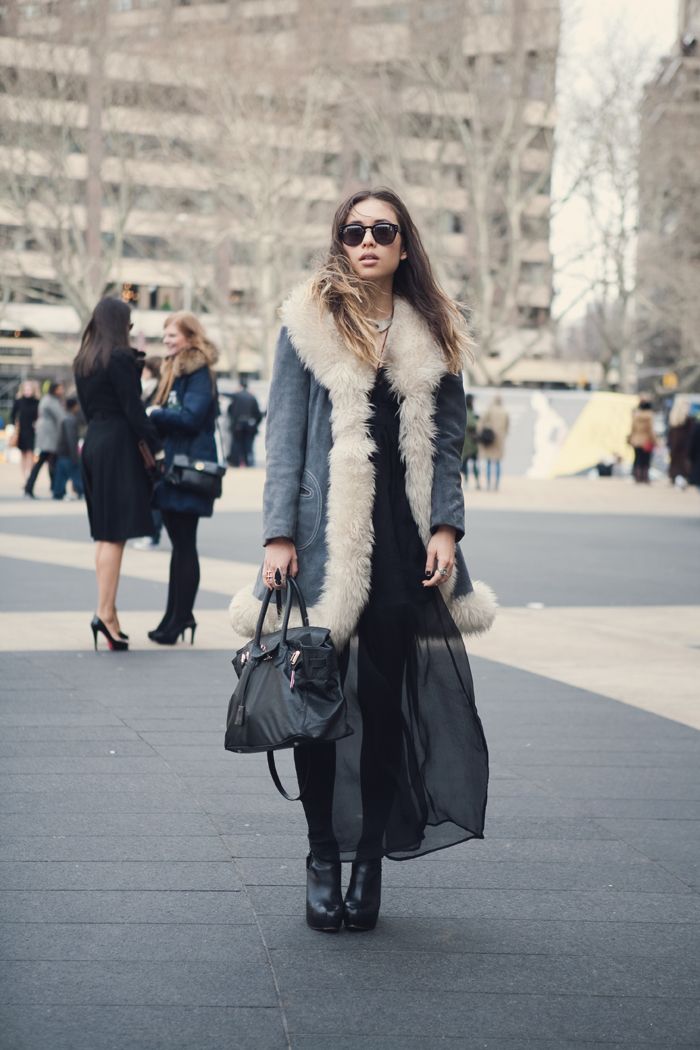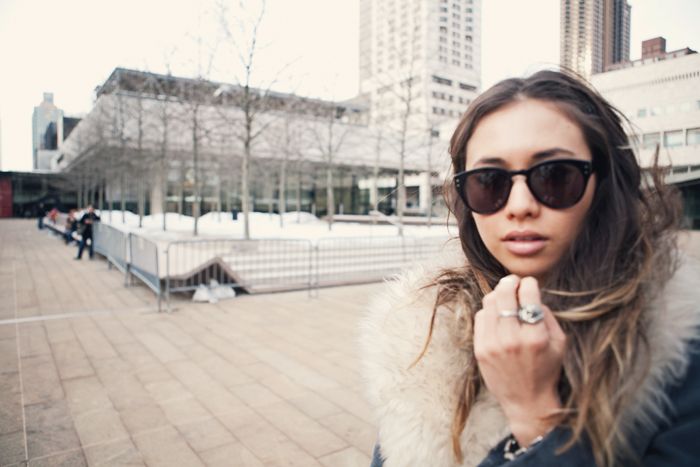 (Whyred sunglasses, fashiontoast x Dannijo Arc necklace, vintage coat, LF dress, Topshop boots, Marco Tagliaferri bag, Pamela Love rings)
Between the Preen show at Milk and the Max Azria show at Lincoln Center. This slate blue suede coat is one of my most amazing thrift store finds ever…the lining doesn't skimp at all and the previous owner must not have been that into it because it was in pretty much perfect condition when I got it. And yes, I had to commit to wearing it in the plane to get it over here. I've been switching it up between my Mulberry and this bag (love that it's just a slouchy take on the Birkin) for when I need to lug about 15 lbs. of random "essential" items around.
02/05/2011
5:30 am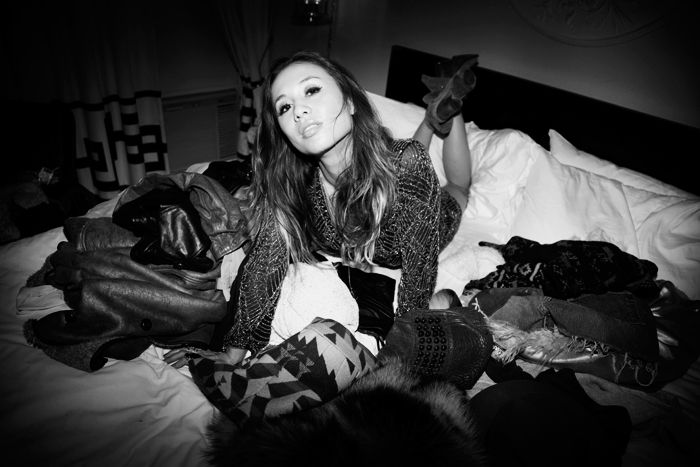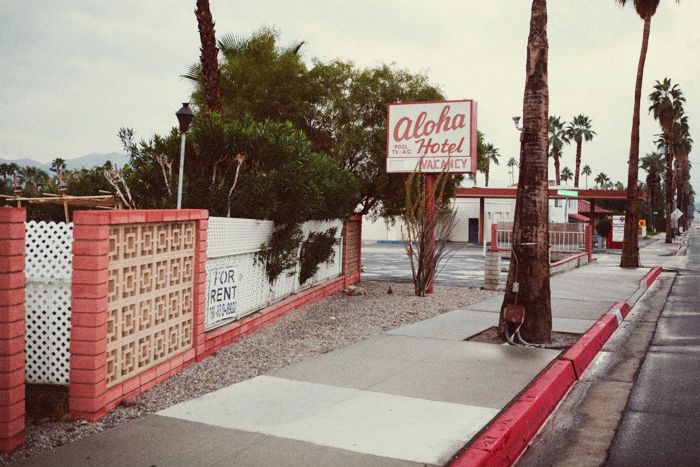 Some last random photos from a desolate Palm Springs, wearing Topshop, Stolen Girlfriends Club, and a Shakuhachi romper with huge sleeves and tiny shorts. I'm kind of obsessed with Shakuhachi, their spring collection is just perfect, all dusty colored draped things and wide trousers and basics redone in beautiful suede..loving this long pleated skirt too. Are you buying that I was actually busily internetting away in that laptop shot? I'm sure I was researching something completely relevant to nothing.
02/02/2011
10:17 am