10/22/2011
5:49 am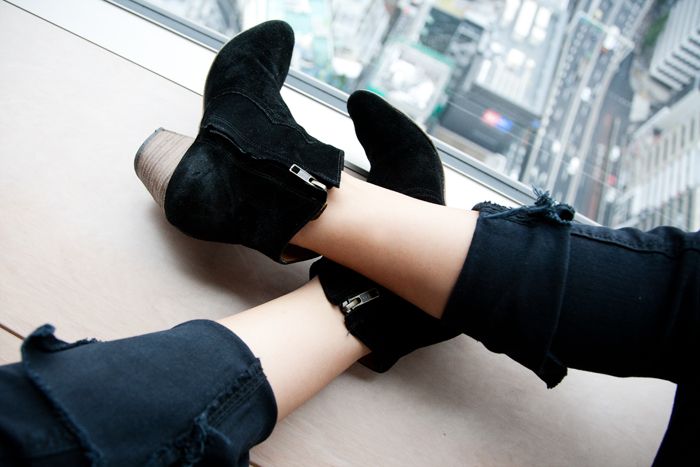 Sometimes I'll really get stuck on one detail and ride it out for a few days..I think it was when I wore these cuffed to dinner in Hermosa Beach last week that I decided this was my current denim mood. These are one of my oldest pairs of jeans, by BDG randomly enough. I cut them off at the ankle and split the seams up the sides a couple years ago to make them more wearable and now they've faded to the perfect off black. I love them with my black Dicker boots and a cozy sweater.
09/01/2011
7:05 am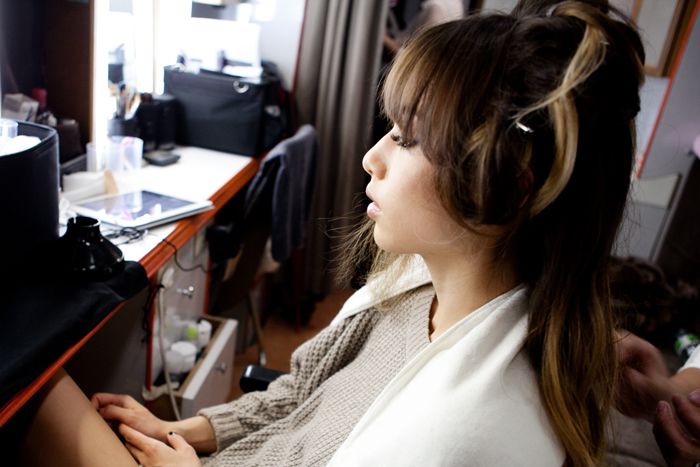 In the middle of some complicated drying/knotting ceremony at the hands of
Go Utsugi
on location in Yurakucho in Tokyo. I used to come to this area with my parents as a kid to go to The Press Club, which I remember was always an exciting occasion. I now know it like the back of my hand after this past week..or at least where to find the best coffee and the closest clean restroom from any given point. Anyway, this is approximately step 3 of 20 but I love that it looks like I'm wearing my own hair as headphones, reminded me of the actuals on the
Limi Feu SS09 runway
. Falls into the slightly creepy but awesome category.
08/23/2011
10:25 am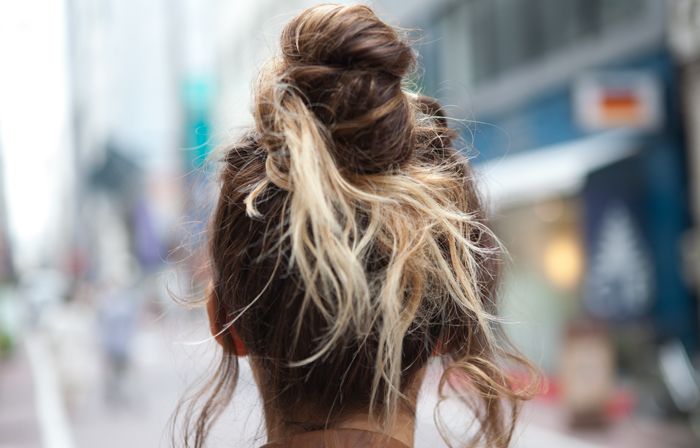 Really don't mean to drop off the face of the planet when I go to Tokyo, but my schedule is always so packed here that taking blog photos is the last thing I have time for. It's a straight week of 4 am call times and 13 hour work days but at least I'm surrounded by an amazing team. CONTINUE READING
06/29/2011
4:34 pm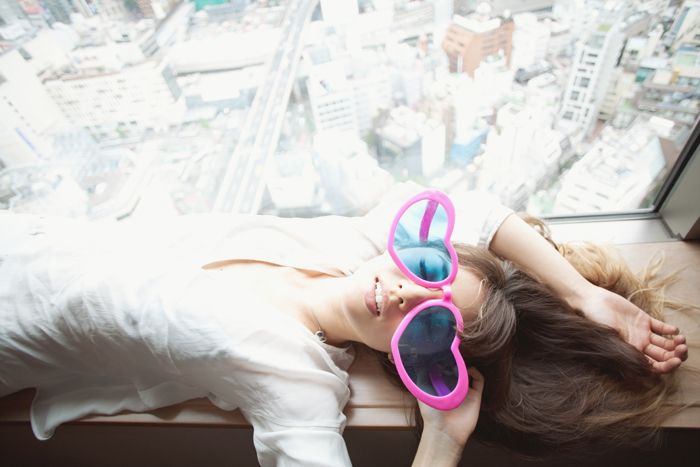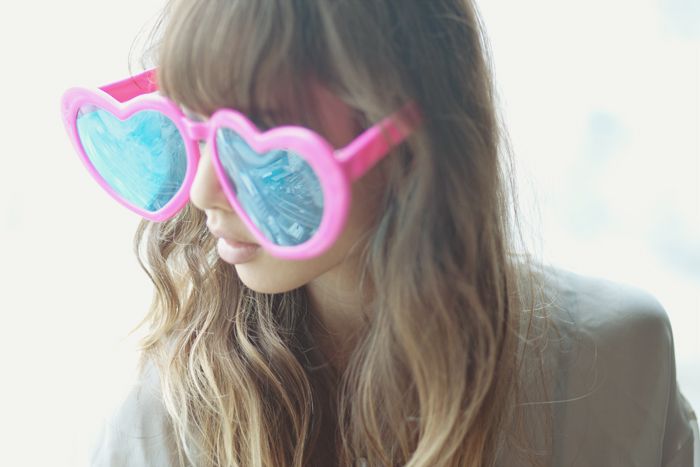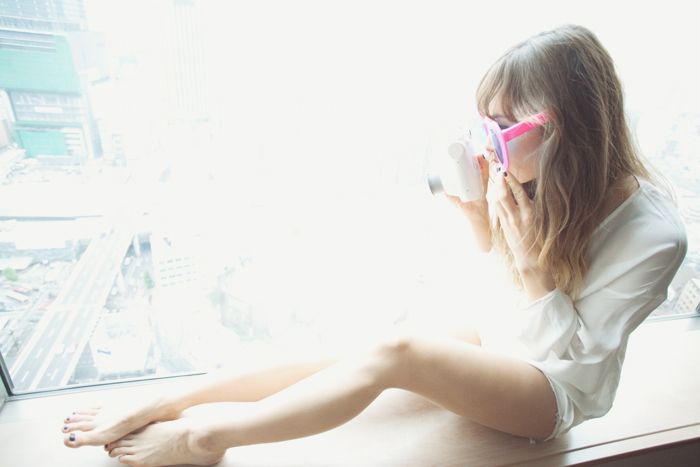 (Zara top, secondhand shorts)
Started to screw around these sunglasses (things lying around on random shelves can be so interesting discovered mid-space out) while I was getting my makeup done at the Elle Girl Japan office…apparently I looked a little too gleeful about them because they told me to just take them. Oops..err thank you Elle Girl! Anyway, made for some fun shots from our 25th floor perch at the Cerulean Tower in Shibuya.
Still have so many photos left over from Tokyo! I was a little apprehensive about going back after being there for the earthquake in March but feel so much better that I did. It was great to see my agents over there and share stories with everyone I had seen the morning before it happened as well as just get back to work with the magazines and brands that have done so much to support my blog. The 'ganbatte' spirit is palpable in Tokyo and everyone is doing their part to save electricity…one quite visible issue is the mistrust of the government's and TEPCO's statements and a subsequent substantial lack of complete understanding of the situation. But of course the people starting their lives over from scratch have it the hardest. It's so important to continue to support Japan through this, whether it be by donating or even visiting to help show that it is safe, and as beautiful as ever.