11/30/2012
2:49 am
11/25/2012
8:39 pm
The last and only stop of my post-Thanksgiving shopping aside from an errant scanner purchase because I covered the bases that are covered when you buy a cashmere bra (Kiki de Montparnasse) and baseball sweater (291), clunky boots (Theyskens' Theory), and a mock croc skirt (Alexander Wang). Use these last precious few hours wisely. Best sale ever.
07/28/2011
8:38 pm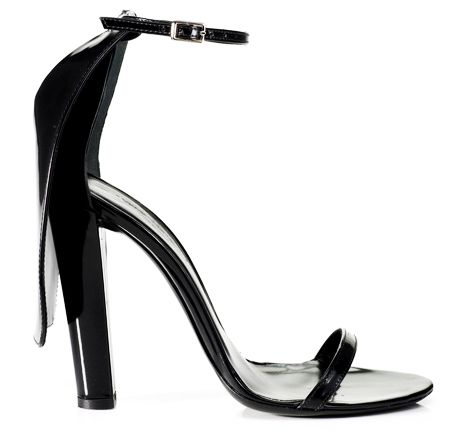 Right now I can't stop thinking about these Alexander Wang heels and the possibilities they would allow for. So perfect. And I love that the cape back is removable so you don't have to commit to superhero feet.
07/12/2011
8:39 pm
I saw this Miu Miu bag in the window walking along Rue St Honoré – the store had already closed so I didn't get to actually "try it on" but I love the strange curvy kisslock closure and oversized shape…I can't get it out of my head and of course it's nowhere to be seen online yet. I wonder if it comes with a strap? I definitely like it more as a gigantic clutch.