02/21/2012
5:14 am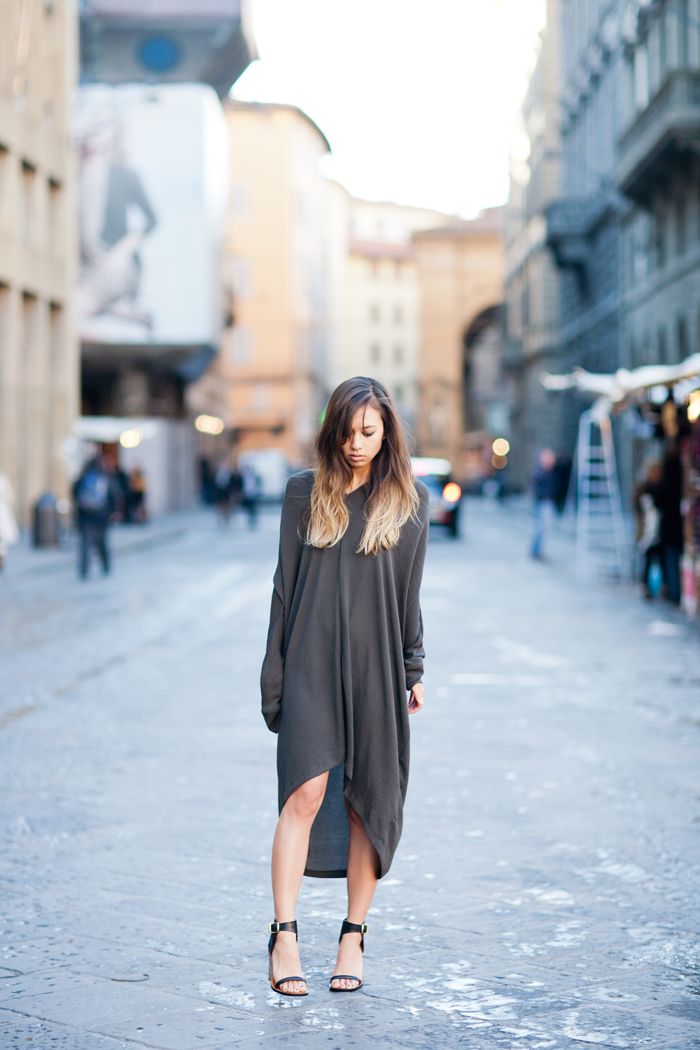 <
!–more–>This year I want to start wearing more shapely dresses than the sacks I've gravitated towards in the past but this Zara number I might never wean myself off of. Eww wean. It originally came with a slip and a tie belt that I've long since lost, and it's meant to be worn as a knee length sort of thing but I love it thrown back over the shoulders. Such an unseemly silhouette requires the most optimal footwear for redeeming power…I really think that these Céline sandals could save anything. The really good accessories are like that.
11/19/2011
6:03 pm
10/22/2011
5:49 am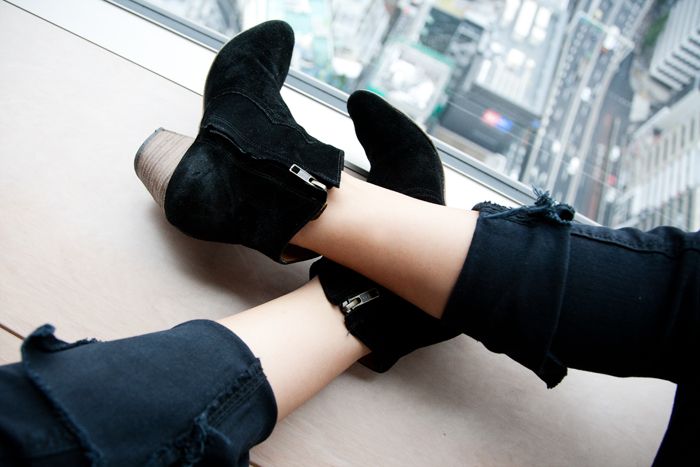 Sometimes I'll really get stuck on one detail and ride it out for a few days..I think it was when I wore these cuffed to dinner in Hermosa Beach last week that I decided this was my current denim mood. These are one of my oldest pairs of jeans, by BDG randomly enough. I cut them off at the ankle and split the seams up the sides a couple years ago to make them more wearable and now they've faded to the perfect off black. I love them with my black Dicker boots and a cozy sweater.
09/30/2011
8:04 pm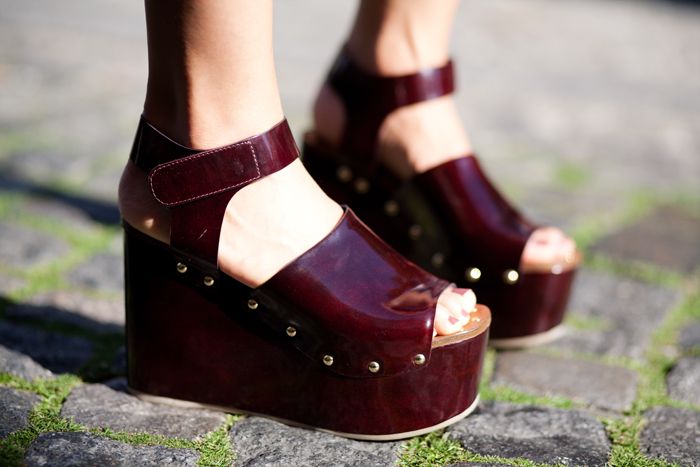 New in: Céline burgundy platform sandals.
CONTINUE READING