09/27/2011
10:04 am
08/14/2011
8:00 am
07/06/2011
6:34 am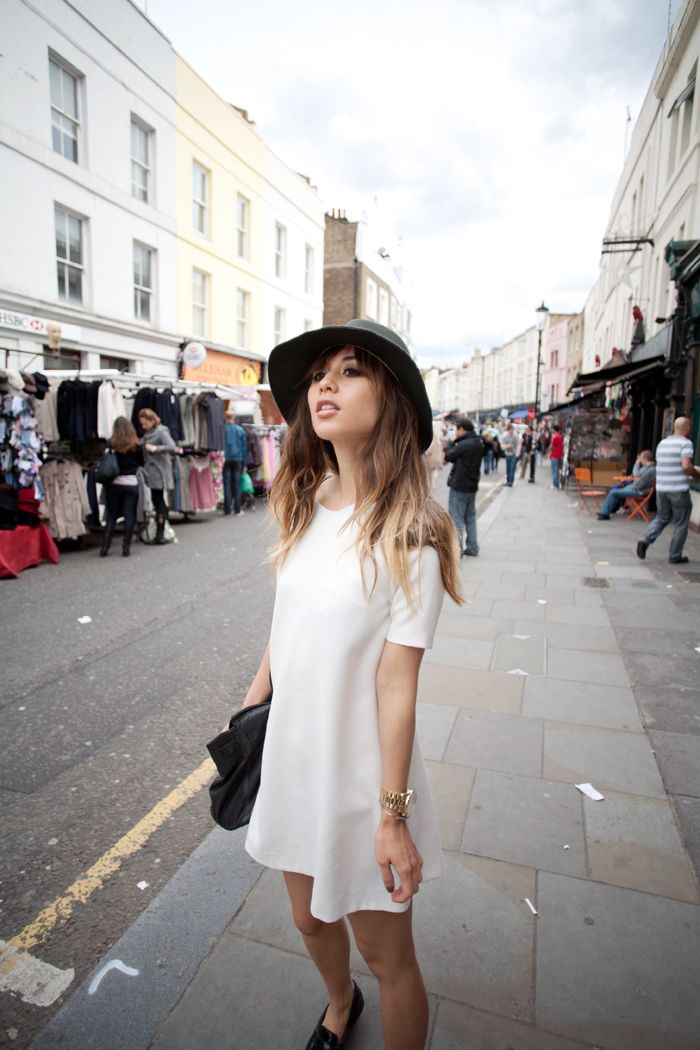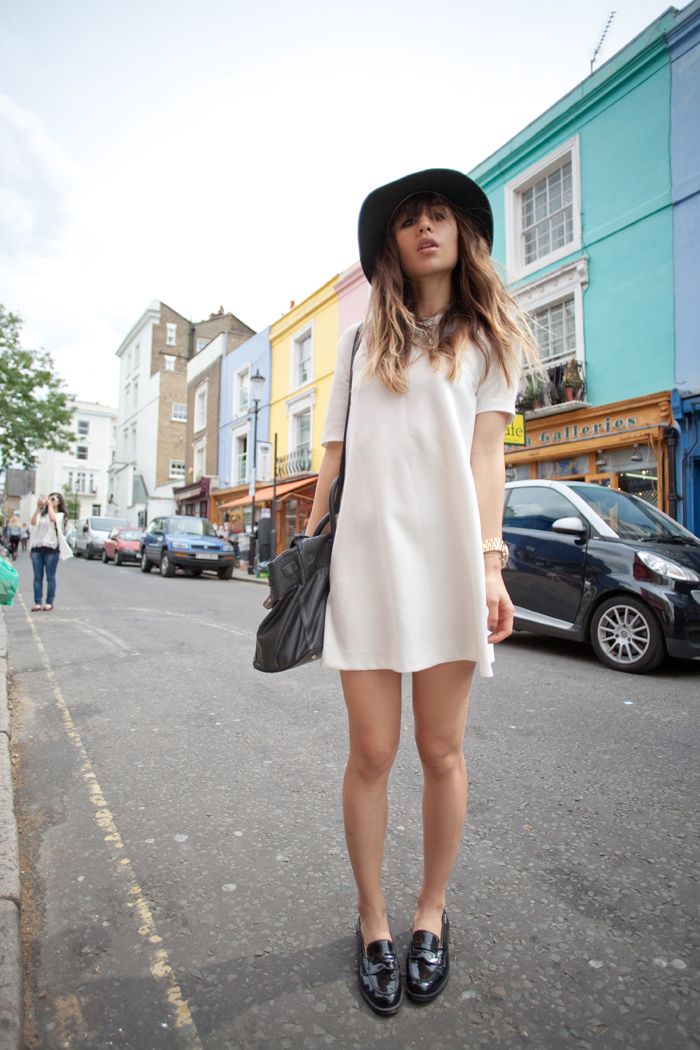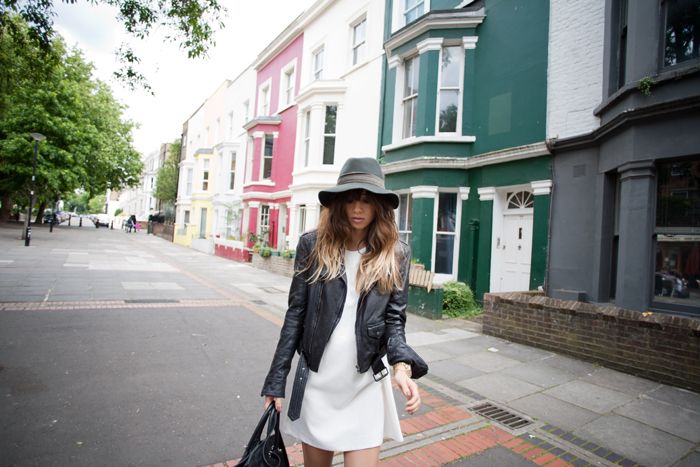 (ba&sh dress, Russell & Bromley flats, Rag & Bone hat, Michael Kors watch, Marco Tagliaferri bag)
I picked up these loafers shopping on Oxford Street the day before and awkwardly performed a quick exchange/balancing act on the street immediately thereafter. So much walking to be done here that I've learned switching your shoes a couple times a day makes it less likely you'll fill them up with blood by day's end. The more evenly you abuse your feet the better, obviously. I'm liking them paired up with shorts and dresses because they are like the foot equivalent of eyeglasses, thereby freeing up options in the hemline department. Not that I really have ever let that stop me in the past but still.
Mostly for my suitcase's benefit and maybe also partially cause I didn't really feel like shopping, I didn't buy anything aside from a blueberry smoothie while exploring Notting Hill. But it's exactly as beautiful as you want it to be in real life. That's always a little surprising when it happens.
06/19/2011
9:24 pm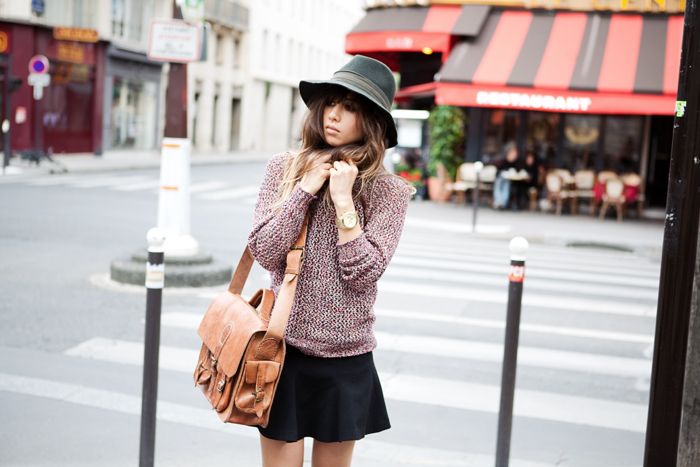 (Rag and Bone hat, Etoile Isabel Marant knit and suede boots, Zara skirt, vintage bag, Michael Kors watch)
I've already gotten so much wear out of this twirly Zara skirt..so easy to wear with anything. It was so cold in Paris today! Colin and I got up early for a long Metro ride to the flea market and spent the rest of the day trying to figure out what you're supposed to to on Sundays here. Tried to realize a sudden dream to bike around the city but found out our credit cards wouldn't work in the Velib machines..so ended up eating croissants and cornichons in bed instead. Not bad either.