09/18/2011
6:39 pm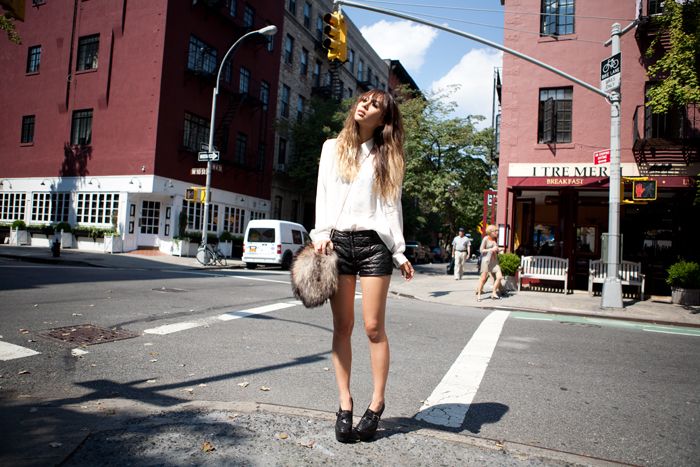 In the West Village a few days ago.
CONTINUE READING
09/01/2011
7:55 pm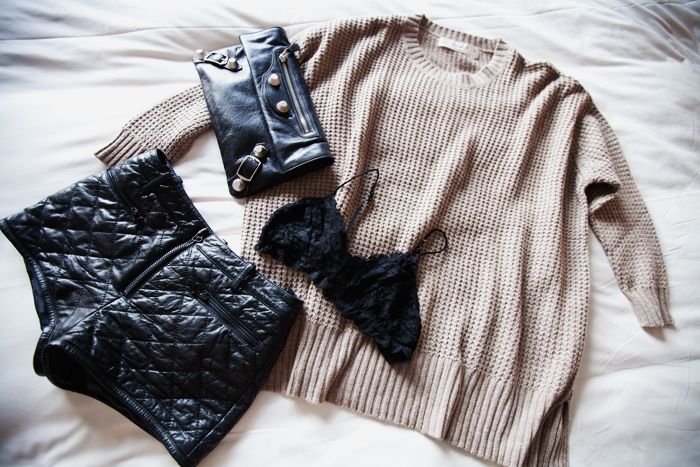 The sweater I'm wearing in the previous post is from Zara..always love a good waffle knit. Might be an extension of my love of thermals. It's almost long enough to be a dress but good to stick some shorts underneath. Pictured here with: 3.1 Phillip Lim quilted leather shorts, Honeydew's Camellia bralette, and Balenciaga giant hardware clutch.
03/22/2011
4:21 am
Sorta took me longer than I expected to put this together heh. Oops. Here goes.. CONTINUE READING
03/10/2011
11:56 pm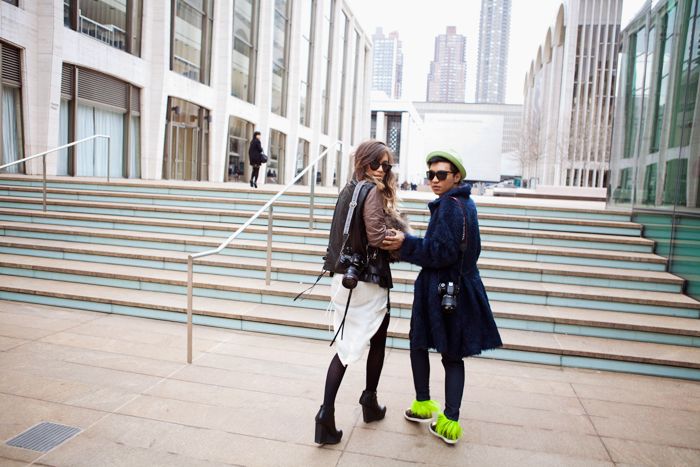 What I remember from this shot – snow was starting to fall and we proceeded to group huddle it into Lincoln Center. Love Bryan's Michael Angel coat. Click on over to Kanon's blog to see a few random shots from New York.