03/09/2011
4:31 pm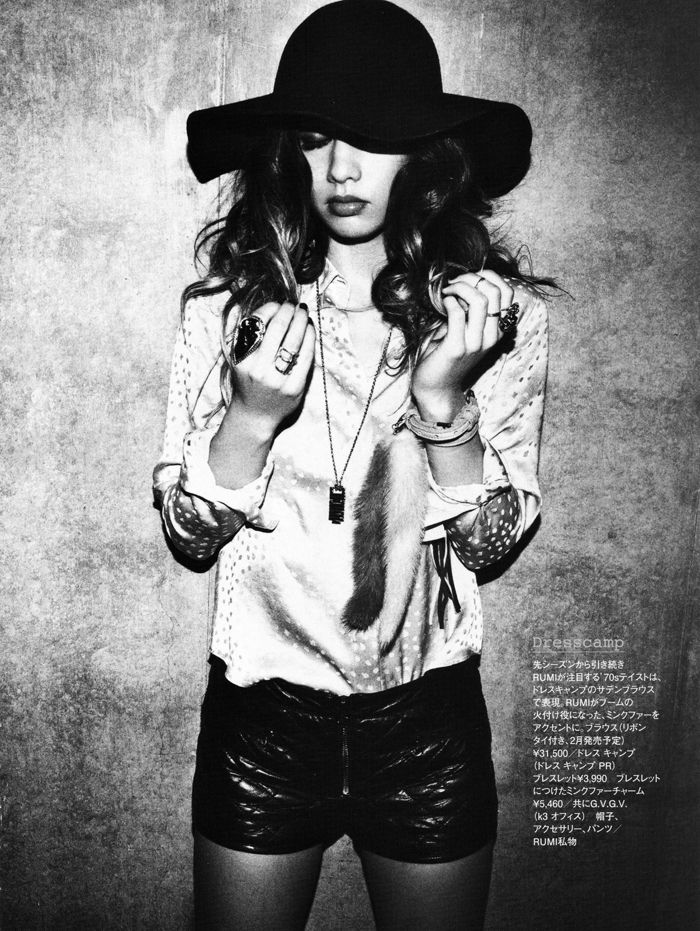 In the latest issue of ElleGirl Japan – I styled a bunch of Japanese brands with my own clothes. CONTINUE READING
02/06/2011
11:21 pm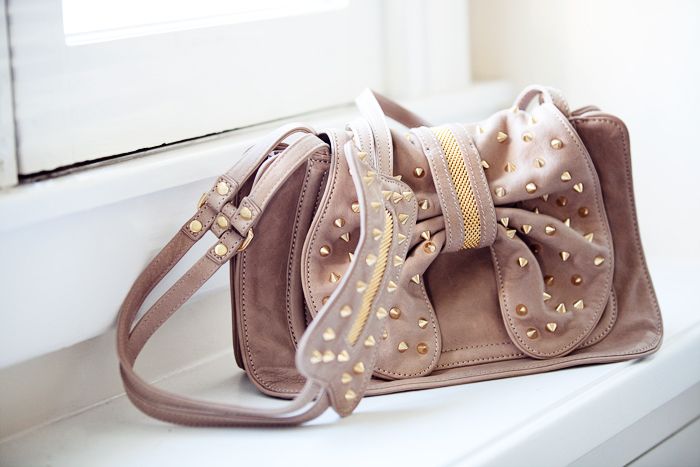 Emotions experienced when Gunji-san from Vogue Japan said she had a present for me from the people at 3.1 Phillip Lim Japan and then produced this bag from the depths of the clothes we were selecting for the shoot: shock, confusion, "I can't possibly…", then gradual, still perplexed glee. The design's sweet mixed message and creamy taupe leather/heavy gold studding are heaven. Meet Edie.
01/29/2011
8:40 am
01/21/2011
12:36 am
(3.1 Phillip Lim jacket, Egoiste shirt, Forever 21 shorts, Alexander Wang backpack, Dolce and Gabbana wedges)
Shots from a rainy afternoon in San Francisco checking out a few vintage and Tibetan shops. Tights and hats are the best options for rainy days, suede wedges are not. Oops. Although they somehow emerged unscathed. Is that whole thing a myth?
01/10/2011
11:21 pm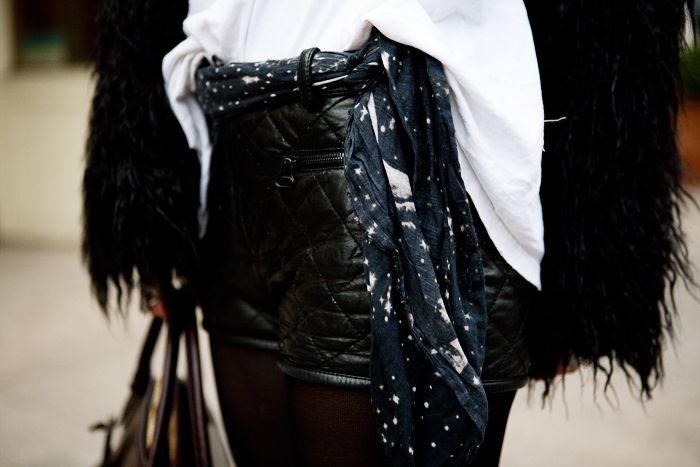 Weirdly this Zara scarf has become my new favorite belt. I think I like knowing that I'm wearing a giant cheesy horse print that no one can see.