02/05/2011
5:30 am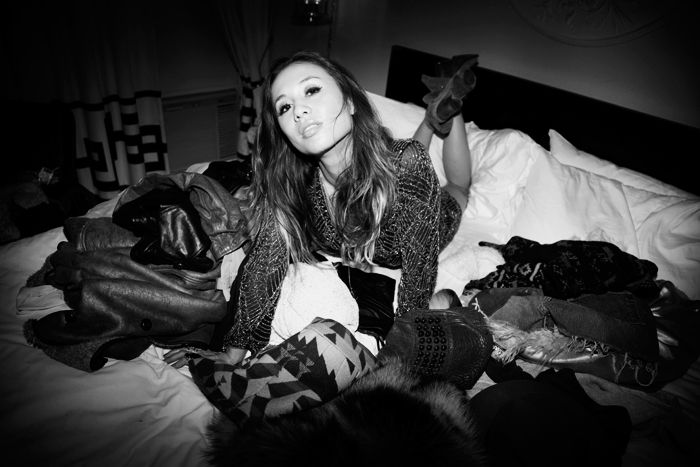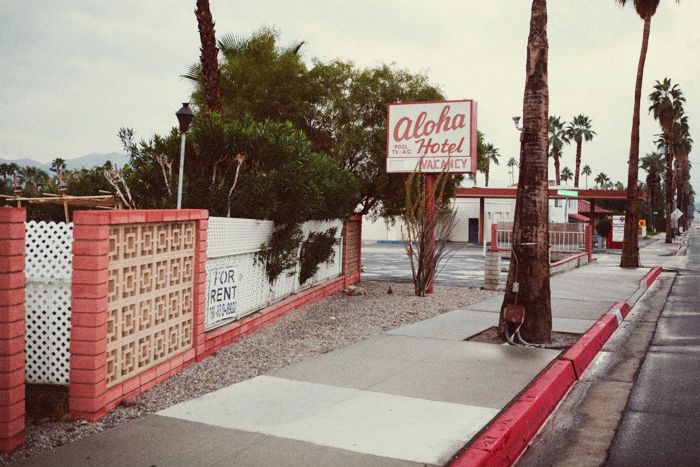 Some last random photos from a desolate Palm Springs, wearing Topshop, Stolen Girlfriends Club, and a Shakuhachi romper with huge sleeves and tiny shorts. I'm kind of obsessed with Shakuhachi, their spring collection is just perfect, all dusty colored draped things and wide trousers and basics redone in beautiful suede..loving this long pleated skirt too. Are you buying that I was actually busily internetting away in that laptop shot? I'm sure I was researching something completely relevant to nothing.
02/01/2011
9:21 pm
So I've never managed any kind of wink in a photo and I'm not saying this is great but approximations are enough for the smaller victories. Plus, yellow chair. I have a friend that's able to close one eye without having it affect the rest of her face at all. Like a broken doll. Pretty jealous of that whole situation. Honestly comes in handy all the time…"Do the doll eye!". Shot at the Viceroy, wearing shaggy coat courtesy of Egoiste and the infamous Jeffrey Campbell Litas. And other things underneath, I promise.
Today: working on deadlines for various projects, deciding if it's time for bangs again, and trying to square away travel plans for this month…trying to see about Tokyo and Milan after New York, hopefully it all works out. Was supposed to go to Sao Paulo fashion week but a couple jobs got in the way..next time!
01/31/2011
12:45 am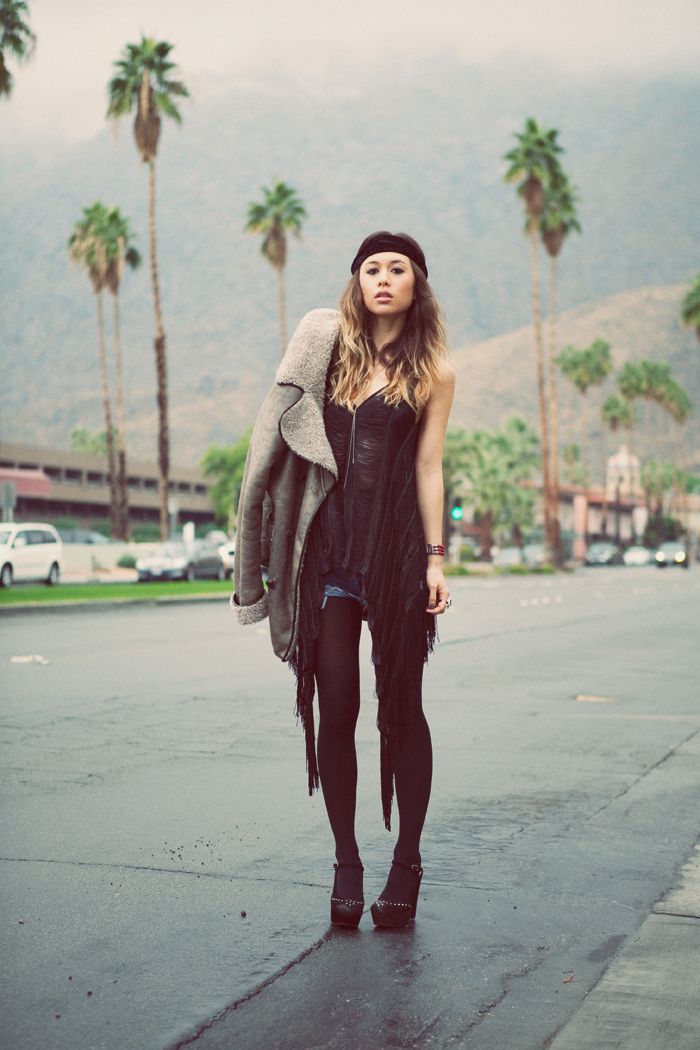 (Topshop fringe dress and coat, Levi's shorts, Egoist headband and necklace, Marni heels)
Determined to get through the rest of my Palm Springs pictures this week..some simple street shots of a sort of weather-ambiguous outfit. And speaking of which, can we talk about the insanity of Coachella tickets already going for up to $1800 on Stubhub? So glad I got mine last weekend, apparently just in time. Jeez.
01/29/2011
8:40 am