03/30/2011
4:05 am
Colin and I shot a video ad for new fragrance Seductive #2 from the Ralph Lauren Big Pony Fragrance Collection on our last day in New York..definitely a little outside of our comfort zone (as I'm sure you can tell, he prefers to stay behind the lens..and I'm no expert on cologne) but it was an awesome experience. We shot in and around the Soho Grand and were blessed with unseasonably warm weather as well as an off kilter crew that made going well into the night a lot of fun. I'll be posting the video in a couple days!
03/22/2011
4:21 am
Sorta took me longer than I expected to put this together heh. Oops. Here goes.. CONTINUE READING
03/10/2011
11:56 pm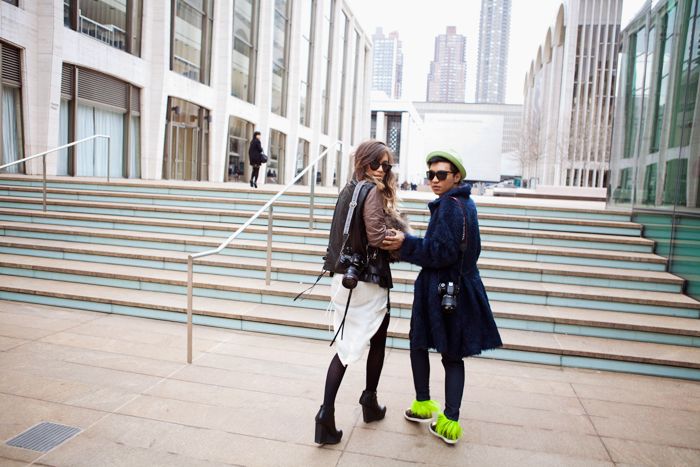 What I remember from this shot – snow was starting to fall and we proceeded to group huddle it into Lincoln Center. Love Bryan's Michael Angel coat. Click on over to Kanon's blog to see a few random shots from New York.
03/09/2011
4:10 pm