09/18/2011
6:39 pm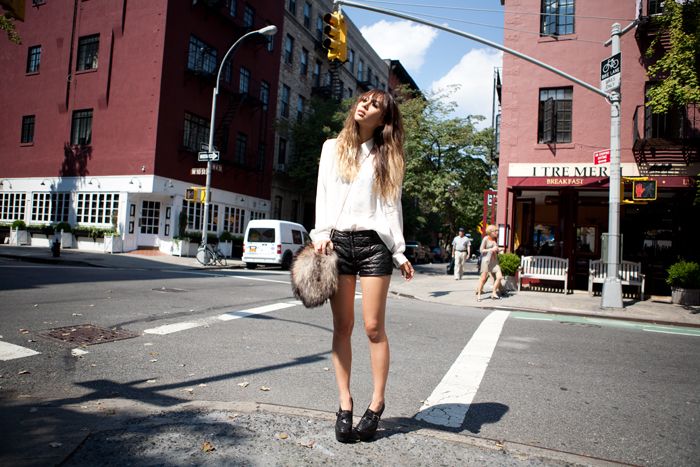 In the West Village a few days ago.
CONTINUE READING
09/16/2011
5:39 pm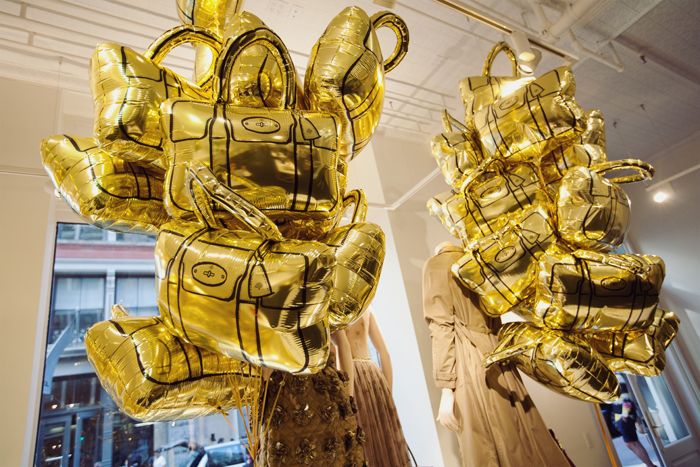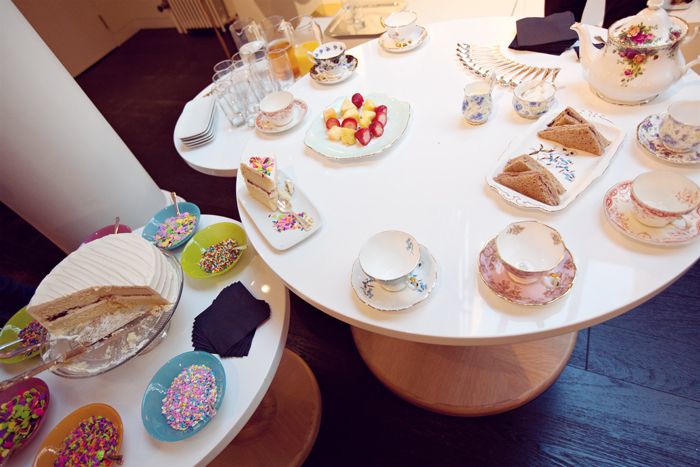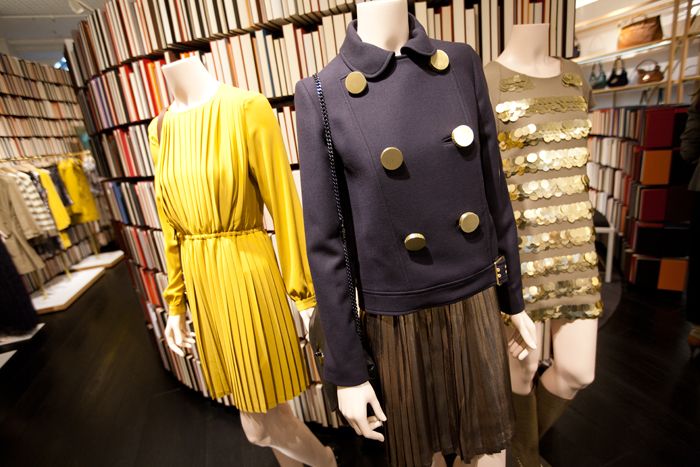 Stopped by the new Mulberry store in Soho. Admired the curved bookshelves, pictured how fun it might be to wear this mustard pleated dress, was elusive enough about being offered cake without even meaning to be that a slice was prepared for me with sprinkles placed just so.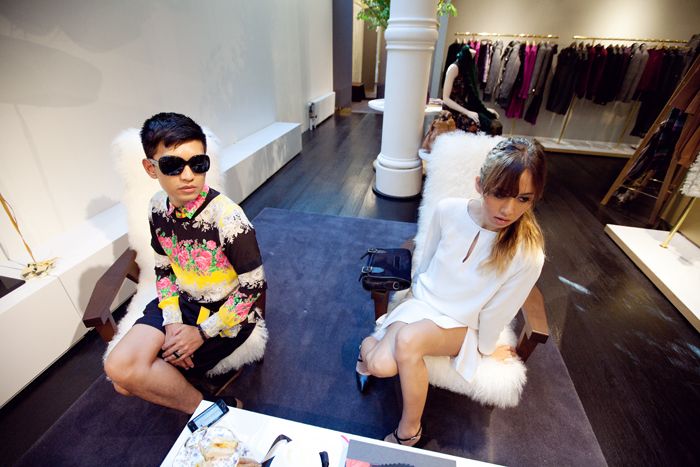 And then was promptly fed a bite by Bryan ("I can't believe you actually ate it!") whilst laughing so hard that crumbs hit my throat whole. But mmm jam. I have a bunch more photos of this dress to post so I'll do that next. Was quite amused when all the girls at the Isabel Marant store were asking me where it's from.
09/14/2011
6:04 am
This is what a lot of my day looked like. CONTINUE READING
09/11/2011
1:14 am
Yesterday's Rag & Bone collection – a somehow rumpled but still clean collection melding all that is good about the beach with streetwear. And I'm never going to be against open knits, crochet bikinis, and blazers. Love.
09/10/2011
12:24 am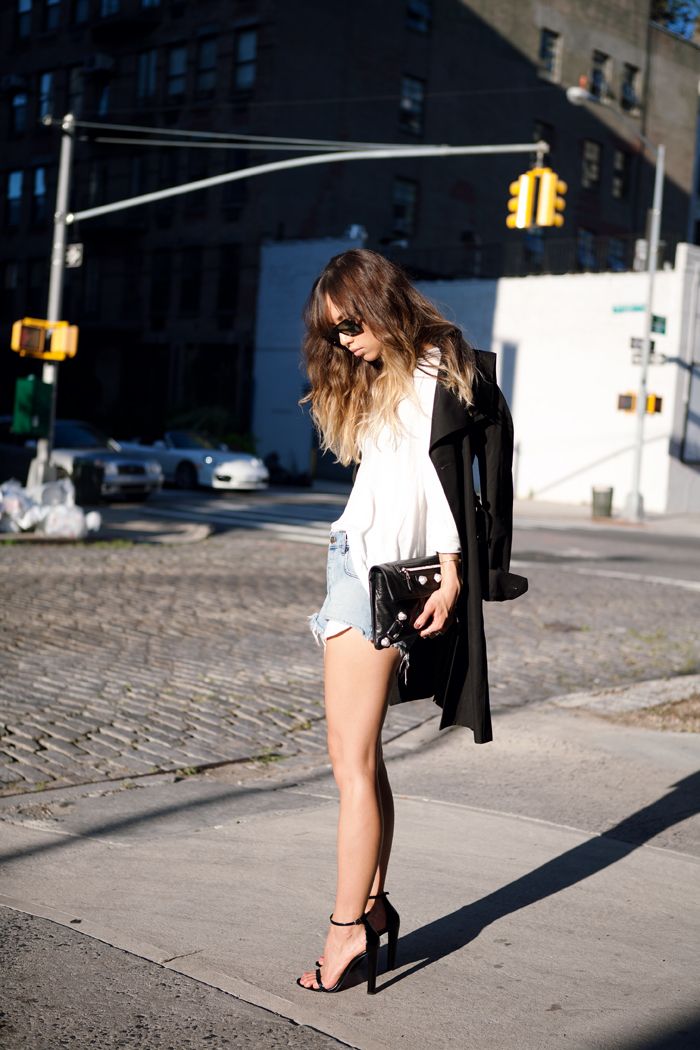 (Zara long sleeved tshirt, Ksubi shorts, Uniqlo trenchcoat, Balenciaga clutch, Alexander Wang heels)
Right after the Rag & Bone show a couple hours ago in Soho. It's so hot in the city I can't imagine wearing more than one uncomfortable item at a time so today it was these shoes. Not gonna lie, I was limping towards the end there..but I love the naked sort of effect they have on the foot. Rag & Bone's new collection is striking, very fresh and fluid and sort of appropriate for jumping into the ocean whilst wearing. I got a sweet shot of Shu Pei in a pajama pant/knitwear look that I can't wait to show you guys..