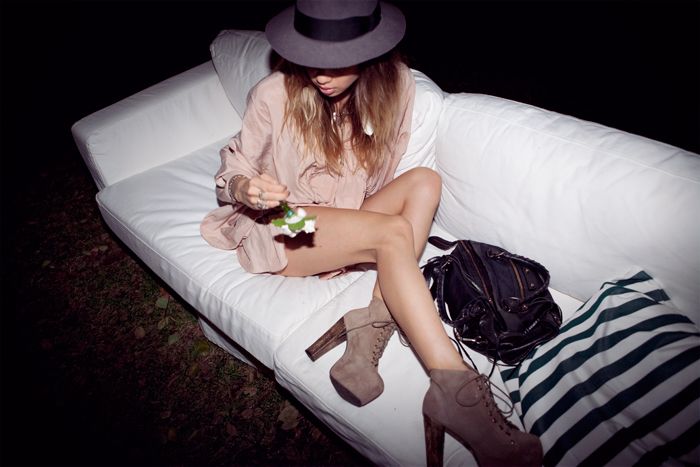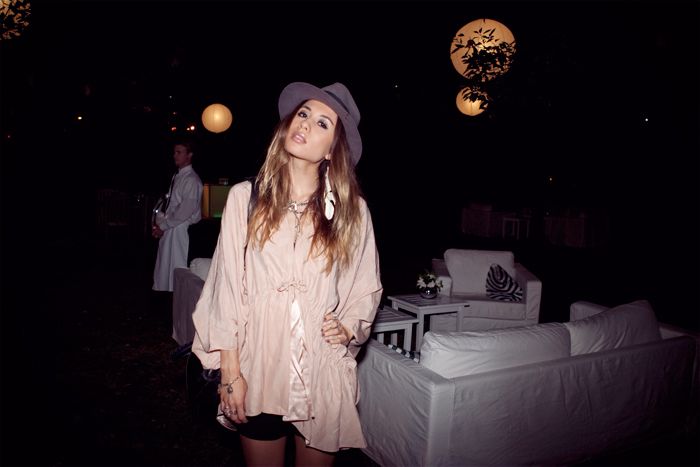 (Elizabeth and James Greta kimono top, Dannijo necklaces, silk petal shorts, Jeffrey Campbell taupe Lita shoes, Balenciaga bag)
From a couple weekends ago at Paramount Studios, during the last full-on heat wave weekend we had here. My friend Andrew (Teen Vogue's Style Blogger – Bryan and I mock him endlessly for not having an actual blog whilst throwing that title around) came out to LA to make sure everything went smoothly ie. accompany me while testing out Toast's red velvet cupcakes and having drinks at bafflingly farmy smelling bars, peruse Pendleton at Opening Ceremony and try to convince me I needed a pair of Alexander Wang boots I probably need but continue to resist, and introduce me to the crooners at Dresden. Tangents. The party started off with a show put on by Michael Kors around the fountain, and the paper lanterns hanging in the trees and white couches scattered across the grass made for a beautiful scene. This month's cover girl Lauren Conrad was in attendance looking impossibly polished, Alexa Chung DJ-ed, Amy Astley was as gracious as ever, and Andrew ran around looking slightly worried until we migrated to Hemingway's so that actual worrisome things could happen.
What really matters: I'm joining in the choir of Lita obsessers. These are the most comfortable shoes to boost one so high, ever.