10/03/2011
11:34 pm
Last night at Grandlife's This is New York party at Regine.
08/08/2011
7:25 am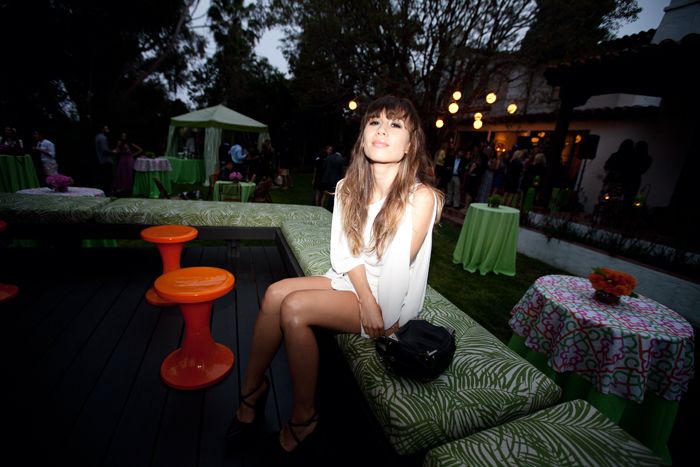 At a Lucky magazine party in Pacific Palisades for Jessica Alba's cover a couple weeks ago – I wore a BCBG dress that is slightly all about being tiny and white and drapey but mostly about the sequined mesh back. Although I must say it's pointless to try to display any pulchritude whatsoever when Jessica Alba is in the immediate radius. So damn gorgeous.
07/28/2011
9:53 pm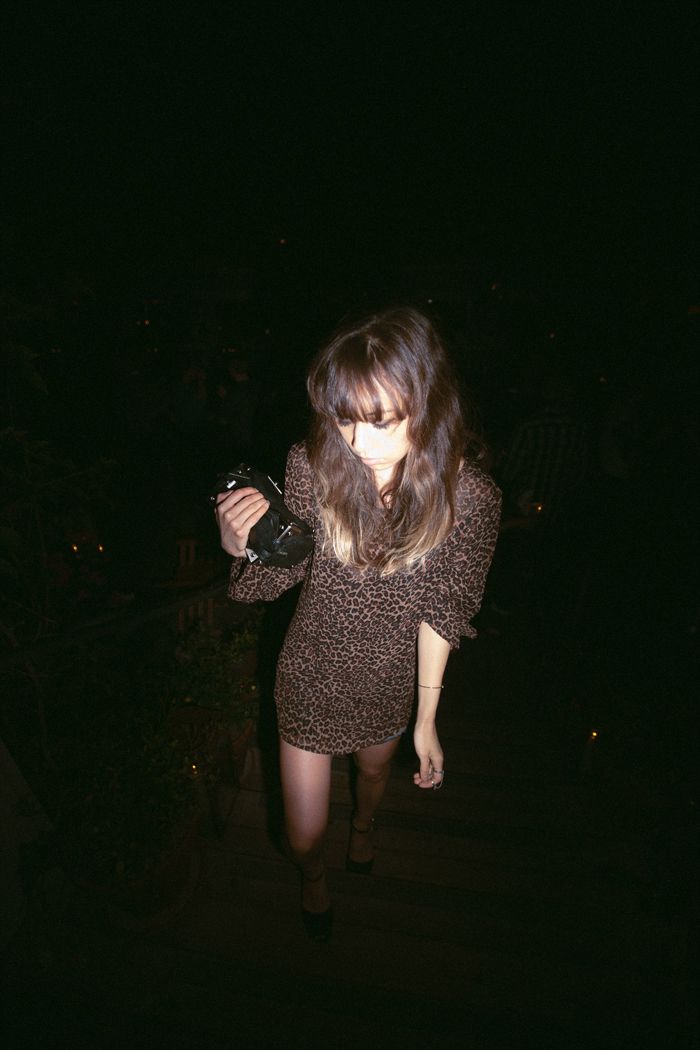 (vintage leopard print dress, Alexander Wang Jade clutch, Prada suede platform sandals)
Last night's Nylon party at Sky Bar. This dress (well probably just large-ish shirt..got a lot of these on my record) has been left untouched in my closet for months after getting it a thrift store in San Diego. I was getting ready last night and just felt too dressed up in the Camilla & Marc dress I had loosely planned on wearing. Plus I got the thumbs up from Colin on this one. Helps sometimes. Anyway, the party. Olivia Wilde is perfection, I finally got to meet the super sweet and beautiful Gillian Zinser, I managed not to fall in the pool in my Prada sandals, and we ended up with Mark Hunter giving us a tour of his house and his roommate putting on a show for us in his six inch cow print boots while I sipped Smartwater and flipped through Teen Vogue. Of course.
07/20/2011
7:19 pm
07/20/2011
8:53 am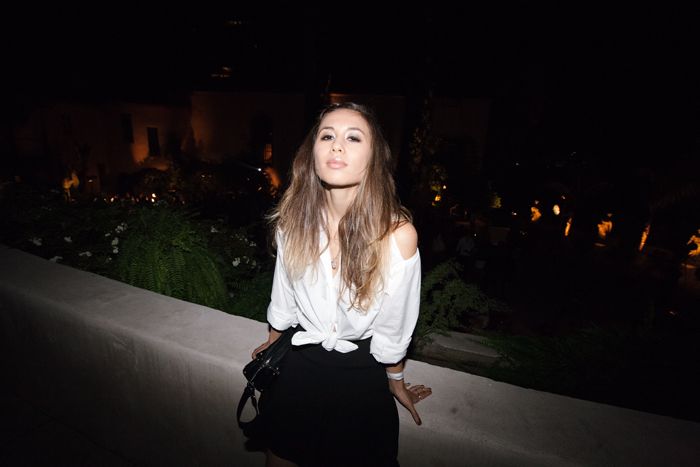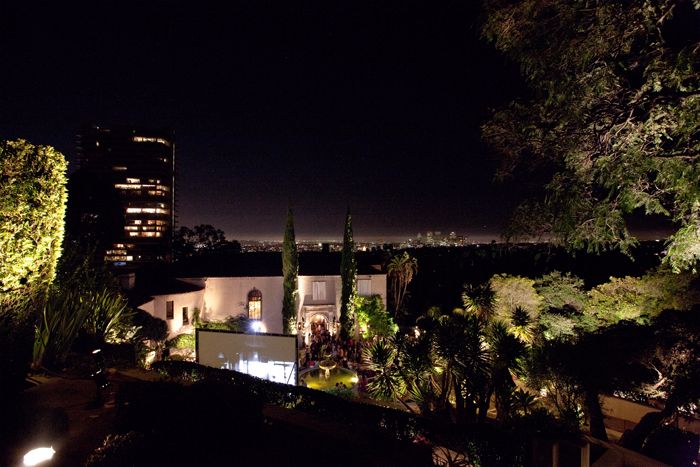 Tonight in Beverly Hills at the premiere of a short film produced by Miu Miu, "Muta". Really eerie six minute short that slightly made you feel like you were going to turn into a zombie on the spot. But executed really well, of course..it's Miu Miu. And the accessories were distracting enough to not make it too scary.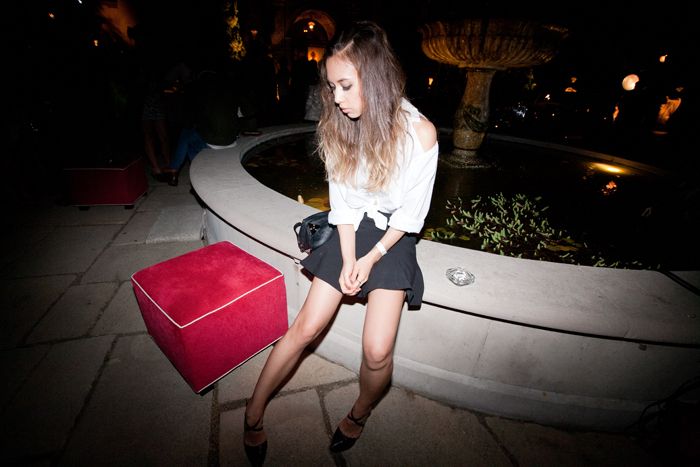 I wore a Therese Rawsthorne top knotted over a Zara skirt with Theyskens x Theory ankle strap platforms and Alexander Wang's Jade box clutch. I got this shirt in New Zealand at one of my favorite stores Black Box Boutique last September – I love the cutout shoulders and for some reason it looks a million times better knotted than not. I think I just don't really know what to do with properly crisp clothes so I have to sort of ruin them a bit to feel like myself.