08/09/2011
9:40 pm
Some of my favorite things this summer: Proenza Schouler PS11, Nivea Creme, the iPad 2, Marc Jacobs Daisy Eau so Fresh, Chloé scalloped bikini, Moroccan oil, Oribe Dry Texture Spray, Evian Brumisateur, and Doux Me Crème Caroline.
08/06/2011
8:45 am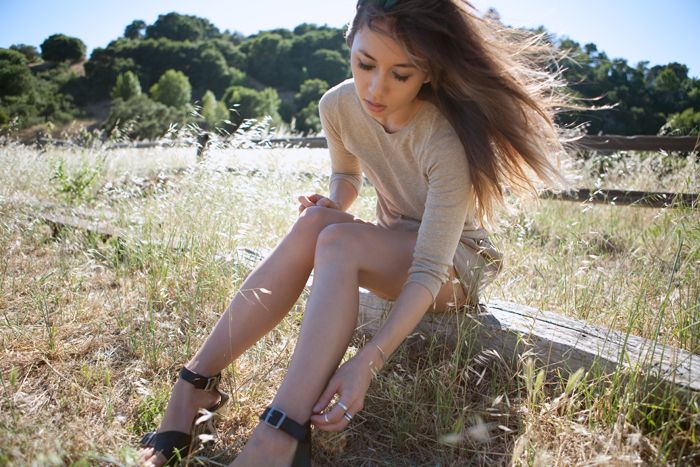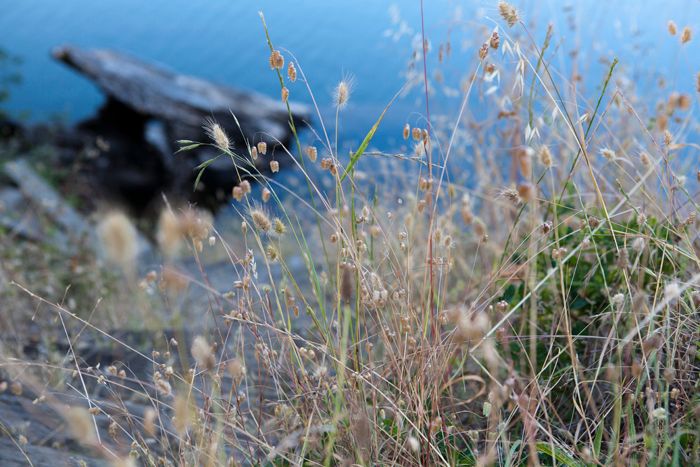 (Etoile Isabel Marant sweater, Topshop shorts, Dolce Vita sandals)
Random! I'm far up and sort of deeper in California than usual, in Lodi for a vineyard type wedding. Here I am blending into some weeds the way I do sometimes. And a shot I took of just the weeds for good measure. I love that dry brush/hot air/open space smell..triggers so many memories of idly deciding what to do with long summer days.
07/03/2011
1:34 am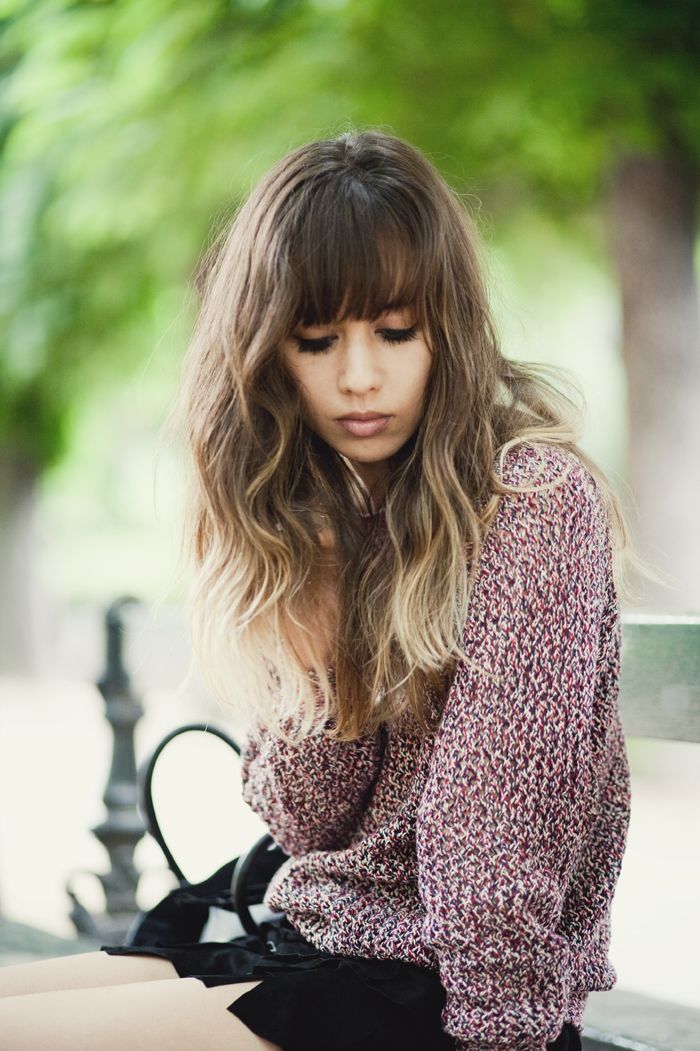 I feel like it's so stupidly me to be posting about a sweater in the middle of summer but this is one of my absolute favorite purchases I've made lately. Isabel Marant's knits this past season were so basic and perfect and I'm already zeroing in on a few pieces from her fall collection that look promising. I'm so inspired lately by almost normal to a fault but clothes that can be worn every day. Also making me happy: that someone with a brain (at a photo shoot for Japanese brand OZOC) finally got ahold of my bangs and cut them in a way that makes sense. THANK YOU.
11/22/2010
3:00 am
(Lanvin for H&M dress, Topshop boots)
I have no idea how I managed to fit this dress in my suitcase when I packed it yesterday afternoon to come home to California. Unbelted, it juts out actual feet from the body in a way that makes you sort of pat yourself absentmindedly (I might mean creepily). I ended up getting three pieces from the collection after the show on Thursday night and figured it was worth freezing in it for ten minutes or so outside the Soho Grand since I have no idea when I'll actually deem it appropriate to wear it again. I'm no Carrie Bradshaw sitting forlornly on a hotel bed in Paris or anything. But definitely a fun dress to wear, apparently at any hour of the day..I especially love the mousy color and nude neckline and general princess-ness going on.