07/20/2011
8:53 am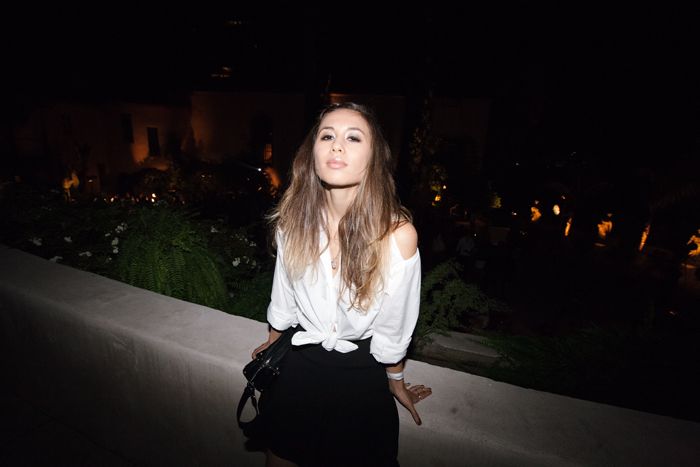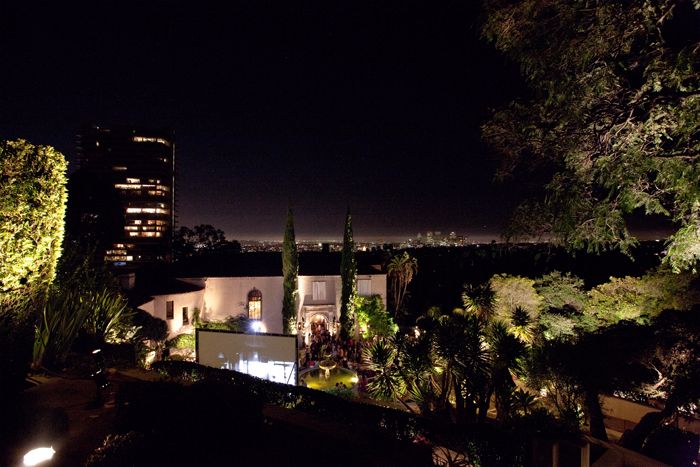 Tonight in Beverly Hills at the premiere of a short film produced by Miu Miu, "Muta". Really eerie six minute short that slightly made you feel like you were going to turn into a zombie on the spot. But executed really well, of course..it's Miu Miu. And the accessories were distracting enough to not make it too scary.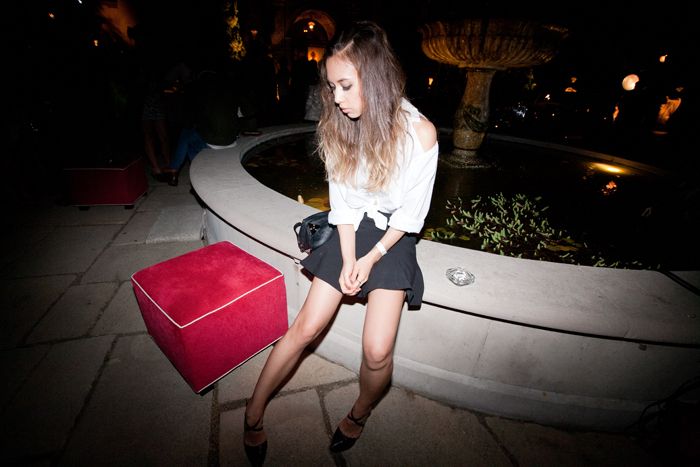 I wore a Therese Rawsthorne top knotted over a Zara skirt with Theyskens x Theory ankle strap platforms and Alexander Wang's Jade box clutch. I got this shirt in New Zealand at one of my favorite stores Black Box Boutique last September – I love the cutout shoulders and for some reason it looks a million times better knotted than not. I think I just don't really know what to do with properly crisp clothes so I have to sort of ruin them a bit to feel like myself.
07/16/2011
9:54 pm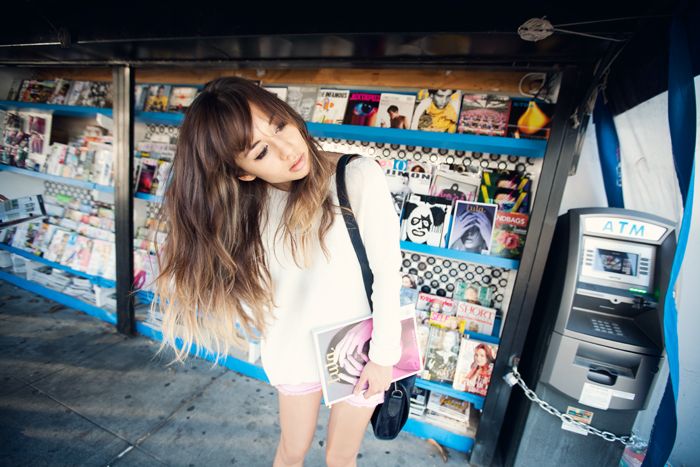 (Theory sweater, Isabel Marant shorts, L'Autre Chose wedges, Theyskens' Theory messenger bag)
Picking up the latest Lula at Sherwood in West Hollywood ie. my favorite magazine stand in LA. The owner Dimitri stocks everything and if he doesn't, he'll do everything he can to obtain whatever you're looking for…no matter how obscure. Even if it means direct calls to Brazil. Not quite sure how I'm going to celebrate the first day of Carmageddon…part of me wishes I was up on the helicopter ride above the 405 right now to see the emptiness for myself but I'll have to entertain myself some other way.
06/06/2011
9:49 am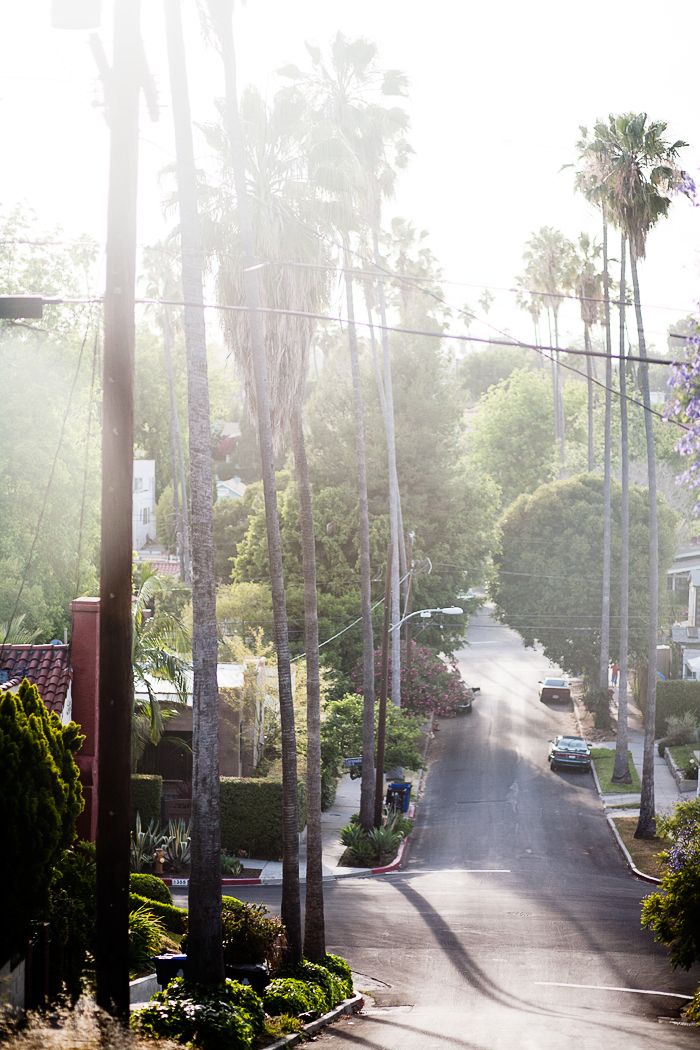 One of my favorite parts about living in LA is ducking into side streets to avoid traffic and discovering the most distorted views and dreamy little neighborhoods. This happens almost daily but I happened to have my camera on hand today.
05/28/2011
9:55 am
(BCBGeneration tank, Isabel Marant belt, Forever 21 shorts, Topshop boots, Alexander Wang Jena clutch)
Warm sunset in Silver Lake, so dreamy. Basic silk tank with the uniform. Ponytail courtesy of having used this awful new Garnier conditioner that turned my hair into what felt like a superglued mass affixed to my head. This ended up being depressing when my fingers kept getting stuck or my hair tosses abbreviated so I braided it upwards and pulled it back in defeat. I wish I was better at hair things so I could wear it some other way than down..but I always forget it's even an option to do something more than nothing to it. Maybe I'll try to remember to screw with it more. This week I'm cementing some summer plans – right now it's looking like Tokyo to Paris to London and then the Outside Lands festival in San Francisco in August. I haven't left California since the Tokyo earthquake cause I just wanted to stay put for a while but I'm getting excited to work on a summer suitcase and see some new sights. Feels like it's time again.