03/11/2011
12:11 am
(Heathers knit, Theory leather pants, L'Autre Chose wedges, Balenciaga bag)
Taking a morning walk in Milan's Brera district..I have to say all this travel and jet lag has really made me into the perfect morning person I never knew I had in me, I'm up by at least 7 every day no matter where I am. The world takes on a different feel when you aren't maintaining consistent vampire hours. I even just managed to already make the the breakfast buffet at businessman hour at my hotel here in Roppongi. Made for some funny covert observation opportunities. I found these neutral suede wedges at a little store tucked away under an austere stone building on a rainy afternoon in Milan..love them with socks but can't wait to wear them under the California sun bare legged with shorts and a tshirt.
03/03/2011
9:23 pm
02/27/2011
9:33 pm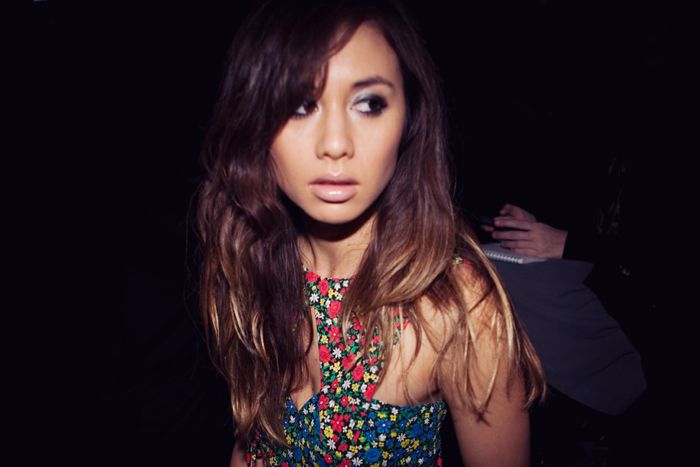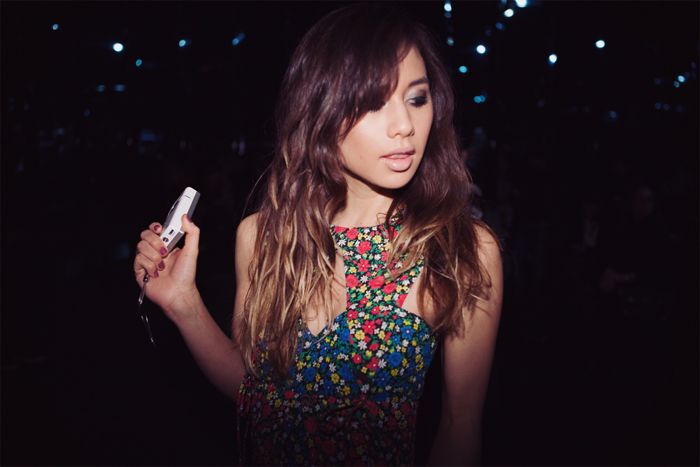 (Versus dress, Versace pumps)

Well it was definitely a late arrival to Milan fashion week, but today was nonstop nonetheless. Started off with cappuccinos and pain au chocolat at the hotel, then a fitting for the Versus show where I got my pick from the SS11 clashy floral/plaid collection (this is where it starts to become surreal), then off to meet up with Bryan at the Dolce & Gabbana show, then back to the hotel to change into my outfit for the Versus show at 5. And somewhere in there they had managed to take in the dress so that it fit me like a glove. The show was a complete new direction, all black leather and sheaths and mesh and toughness and rubber soled glitter platforms that I documented for future posting at the showroom. Such an honor to get to meet Christopher Kane and Donatella Versace herself backstage, I think I mashed my words together into complete incoherency when I was supposed to be articulating at least a standard greeting to them. Ah well. Thank you to everyone at Versace that I met today!