05/15/2011
8:45 pm
(Whyred sunglasses, Isabel Marant Muddy sweater, vintage leather dress, Topshop boots, Fendi bag)
I peeked through the blinds at 6:30 this morning and was groggily pleased to see it was raining but all is back to normal now. Wearing Isabel Marant's crew neck sweater I ended up being unable to resist over a vintage leather dress from a store in Venice Beach that has since closed. Going to catch up on life today and hopefully reward myself by curling up with The Andy Warhol Diaries later on. One of the most quotable books I've read in a while.
05/03/2011
6:10 am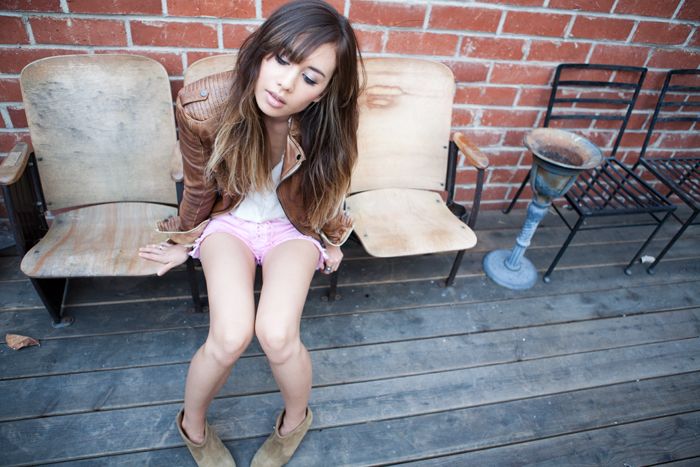 (vintage silk shirt, Isabel Marant shorts, Zara jacket, ASOS hat, Topshop boots, Chan Luu bracelet)
New favorite default outfit…comfortable and just barely not boring. These sickeningly pink shorts are one of my favorite purchases for spring. Love the lace-up detailing and their ability to go with every mushroom-ish nothing-colored thing in my wardrobe. Perfect!
04/22/2011
11:20 am
22/04/2011,
ankle boots, california love, coachella, isabel marant, lover the label, palm springs, photo diary, topshop, vintage, white dresses anonymous
03/24/2011
1:01 am