03/04/2012
5:04 am
11/29/2011
8:38 am
29/11/2011,
alexander wang, california love, céline, details, home sweet home, in my closet, la, lifestyle, photo diary, proper blazers, the prada platforms, theyskens' theory
11/22/2011
3:44 am
Theory Josetta sweater
New in: Theory's light as air mohair sweater with a sheer draped back. Apparently this is how I buckle down for winter.
10/22/2011
5:49 am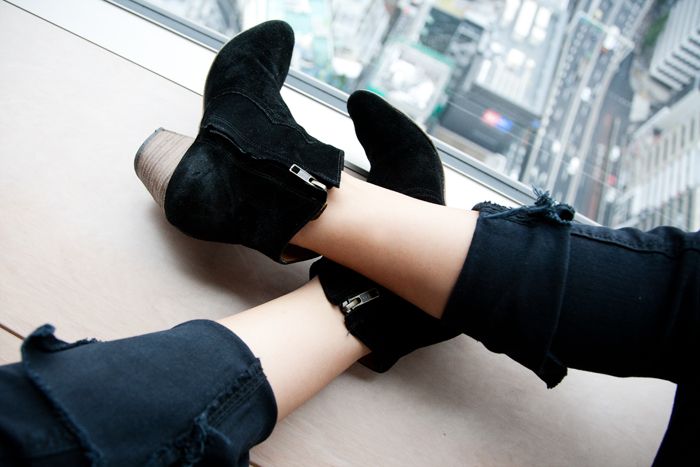 Sometimes I'll really get stuck on one detail and ride it out for a few days..I think it was when I wore these cuffed to dinner in Hermosa Beach last week that I decided this was my current denim mood. These are one of my oldest pairs of jeans, by BDG randomly enough. I cut them off at the ankle and split the seams up the sides a couple years ago to make them more wearable and now they've faded to the perfect off black. I love them with my black Dicker boots and a cozy sweater.
10/14/2011
6:44 pm