01/15/2011
9:25 am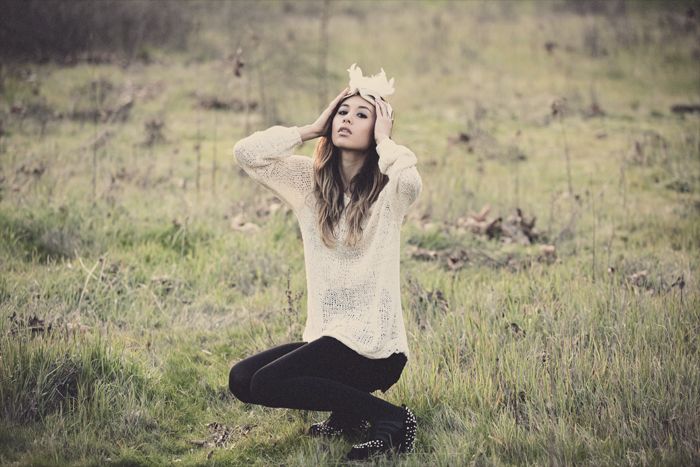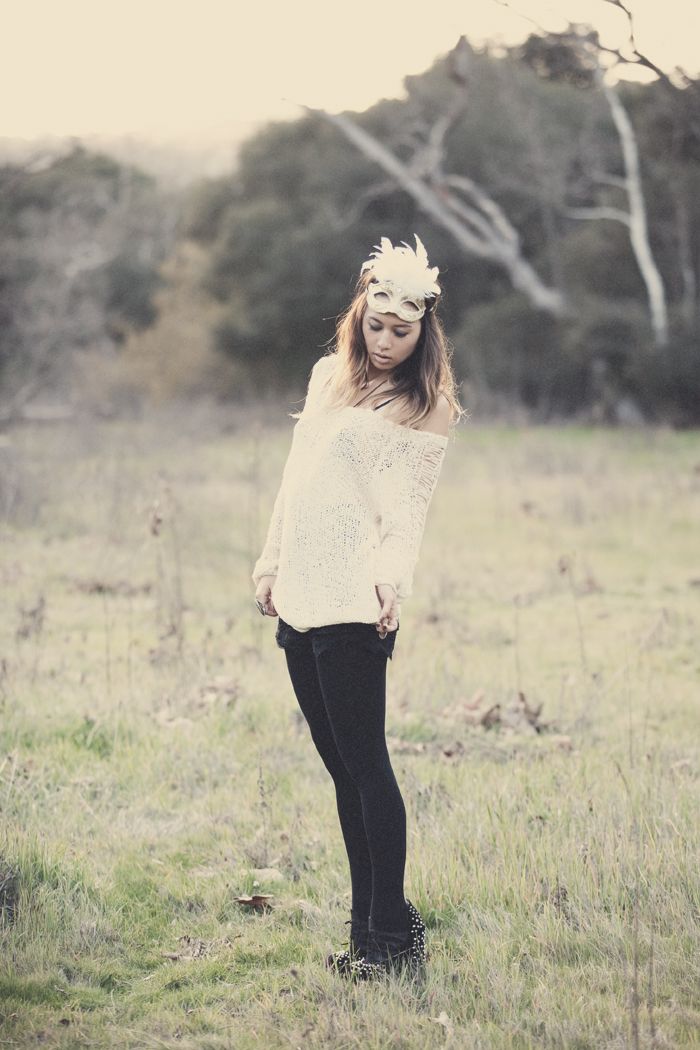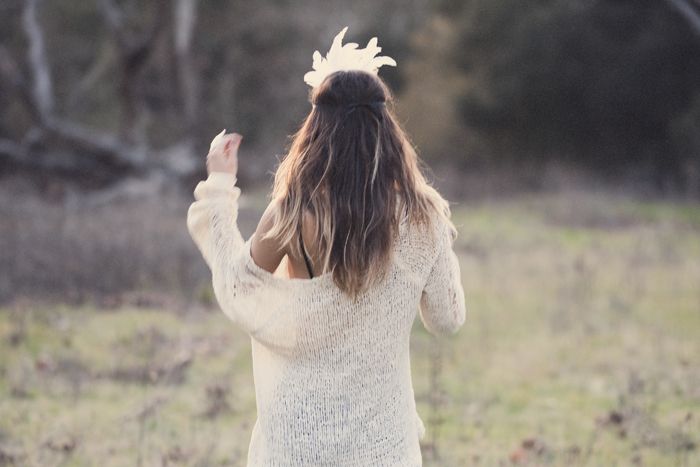 (sweater courtesy of Mercury Duo, Forever 21 lace shorts, Tristan Blair wedges, Elizabeth and James knuckle ring)
Time for a good scare. Was walking around in a rainy Pacific Beach last week and dragged Colin into a uhh well, let's face it, stripper store when I saw the legwarmered mannequins wearing these feathery masks I never knew I needed. Couldn't find the most awesomely horrible light blue one I wanted from the window but walked out with a black one and a white one. I always need options. Oh and also picked up this snake bracelet that's currently wrapped around my rear view mirror. And this is why when people ask me where I shop I say everywhere. For spring I think I'm going to start a small collection of droopy open knit sweaters like this one to live in.
01/14/2011
12:05 pm
1. One Teaspoon beaded bustier dress bought in New Zealand and LF long sheer dress from San Francisco
2. marsh life in Sonoma
3. sunset from Hollywood Boulevard
4. prepping in sequins in Palm Springs
01/12/2011
7:04 am
(vintage shirt and bag, Zara scarf, J Brand Gigi jeans, Jessica Simpson Dany platforms)
Some pattern mixing for a walk across a dark field..uhh or something like that. Blogging is so strange, and not only for allowing the creation of sentences like that gem there. This bag makes everything better…I bought it from a Tibetan vendor last summer at Kobe's swap meet in San Diego, which is totally hit or miss and therefore quite exciting. And always worth it for the kettle corn and generic Sharpies from Mexico (actually those suck). Would have to take it with me if I ever moved to the desert to live in a patchwork tent with a pygmy goat. The scarf can come along too, since it's just split in the middle and can now be worn as some sort of a slutty poncho though I'm torn on the sanity levels of this newfound option. Scary stuff.
01/10/2011
9:07 am
(vintage suede coat, J Brand Martini Flare jeans, Forever 21 sunglasses, Topshop clutch, Tristan Blair wedges)
Never cold in my heaviest coat..this thing weighs about 25 pounds thanks to the most painstaking shearling lining and quilting job I've ever seen. You'd think I would take it when traveling anywhere cold but I can never commit to wearing it in the plane since I just picture everyone blandly staring at me as I hop around madly trying to smash it into an overhead compartment. So wintry beach it is. While we were taking these some dude walked by and slowly and somewhat drunkenly drawled "I really like the color of your..sweater". Yes. Sweater. Thanks dude.