04/05/2011
10:25 am
Today: one of my favorite vintage dresses + silver nails. I'm one self-wielded snip away from committing to full bangs…I hated them at first but now am coming around to thinking they're worth the weird ways they make you work for them.
04/02/2011
9:35 am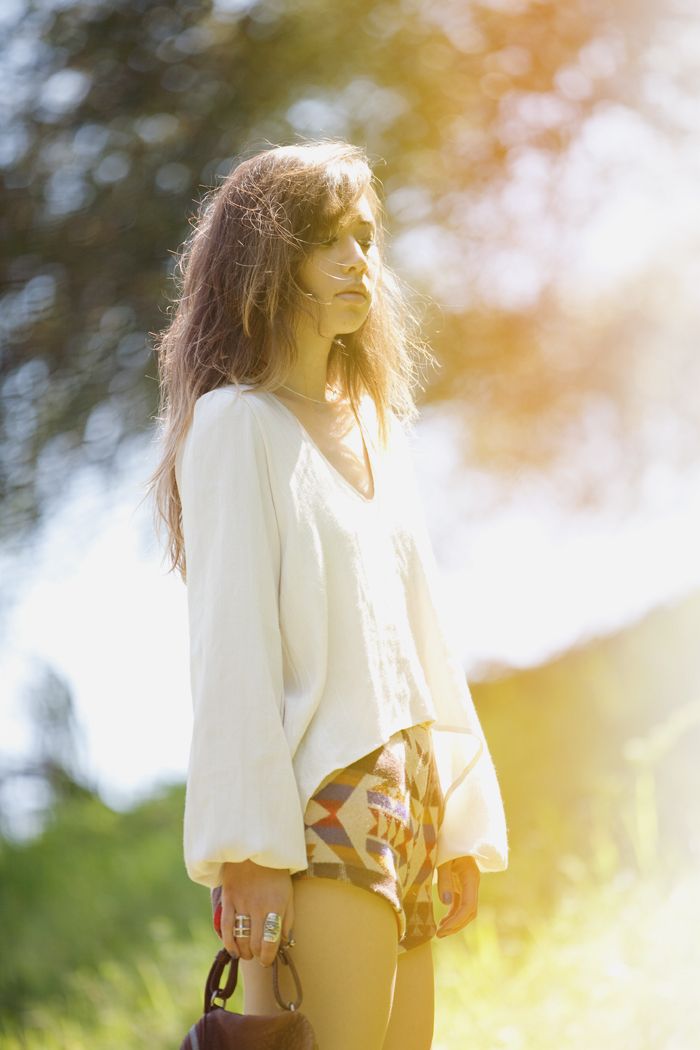 Getting all enchanted forest doesn't have to be part of blogging I suppose but sometimes it just seems right? Even though I know it's wrong. I'll blame the weather skipping forward to summer about in a very immediate way a few days ago. CONTINUE READING
03/25/2011
9:06 am
(vintage sweater and clutch, H&M suede top, One Teaspoon shorts, Alexander Wang boots)
The only bit of sun in the past week of steady rain here in LA. Went to one of my favorites Cru off Sunset and wore the shirt counterpart to the dress I wore in this post, a pair of perfect little shorts that One Teaspoon sent me, a vintage cardigan whose collar detailing I accidentally ripped off in a suitcase incident (like it better now anyway), a bag I've had forever that I converted into a clutch, and these brutal Alexander Wang boots I've been staring at online for months. They kind of contort the foot into a Barbie arch more than any other shoes I own but I just barely don't care.
02/21/2011
8:20 am
(Rag & Bone cardigan, vintage slip, Elizabeth and James knuckle ring, Plush socks)
(Rag & Bone hat, vintage silk shirt, Topshop leather shorts)
I'm sure you've all heard about Rag & Bone's spring campaign but just in case you haven't – David Neville and Marcus Wainwright had the genius idea to enlist Abbey Lee, Sasha Pivovarova, Edita, and Lily Aldridge to shoot the clothes however they wanted and they then posted the results guerrilla style all over New York. I love the fresh angle they took and the results are alive and random and all sorts of other good things (see for yourself here). They sent me a few pieces to style my own way for their online DIY gallery and Colin and I shot them around our place on a lazy warm day last month. The fuzzy Fair Isle cardigan was paired with my favorite almost head-sized mug on the kitchen counter and the hat with an old vintage shirt and a lit up sky. Hope you like.