08/17/2011
12:40 am
From last last weekend in Lodi.. CONTINUE READING
08/14/2011
8:00 am
08/12/2011
6:10 am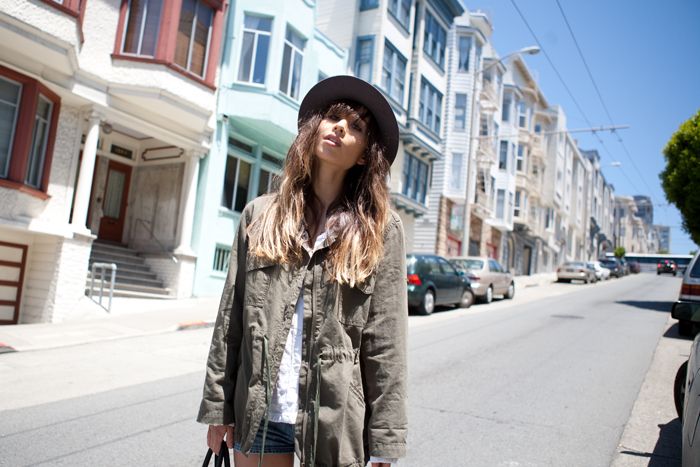 Went back to LA for a couple days and now back up north in San Francisco for the Outside Lands festival. It feels like we planned this weekend out eons ago, strange it's finally here! Can't wait for the awesome lineup, especially The Decemberists and Arctic Monkeys. Hopefully the 10+ sweaters I packed will suffice. Being someone who usually just throws together a suitcase of the top layer of all my drawers I never really know if I'm hooking myself up or not.
08/02/2011
9:03 am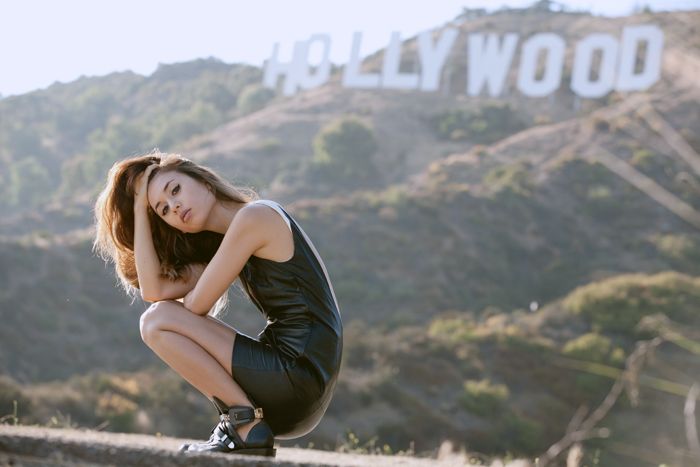 (Theyskens' Theory leather dress, Balenciaga cutout boots)
Some spots really are inevitable blog posts so you probably knew this was coming, red ants and blazing sun notwithstanding. The dress is past season but I got it on eBay..one size too big but I like that it isn't skintight…makes it slightly less questionable on a dirt plateau. Not that I'm one to care too much but still, I try to be at least aware of awkward situations. I love that the back is scooped out about half a mile and the straps have that unexpected white worked into them.
I'm trying to squeeze in every bit of summer in LA while I can..the next couple weeks will be spent road tripping back and forth across California and then it's off to Tokyo again at the end of the month before heading to New York and Europe for fashion month again. So soon! I'll treasure the days in between spent at home. Small goals: make it to Harry Potter while it's still in theaters, work out every morning before the heat settles in, make use of the giant sketchpad on my desk, have dinner at Gjelina in Venice (my favorite…best selection of local vegetables), head to the beach a few more times, and figure out a hotel for New York. Oh and also to hopefully post the rest of my travel photos from June…finally.