02/12/2013
7:24 pm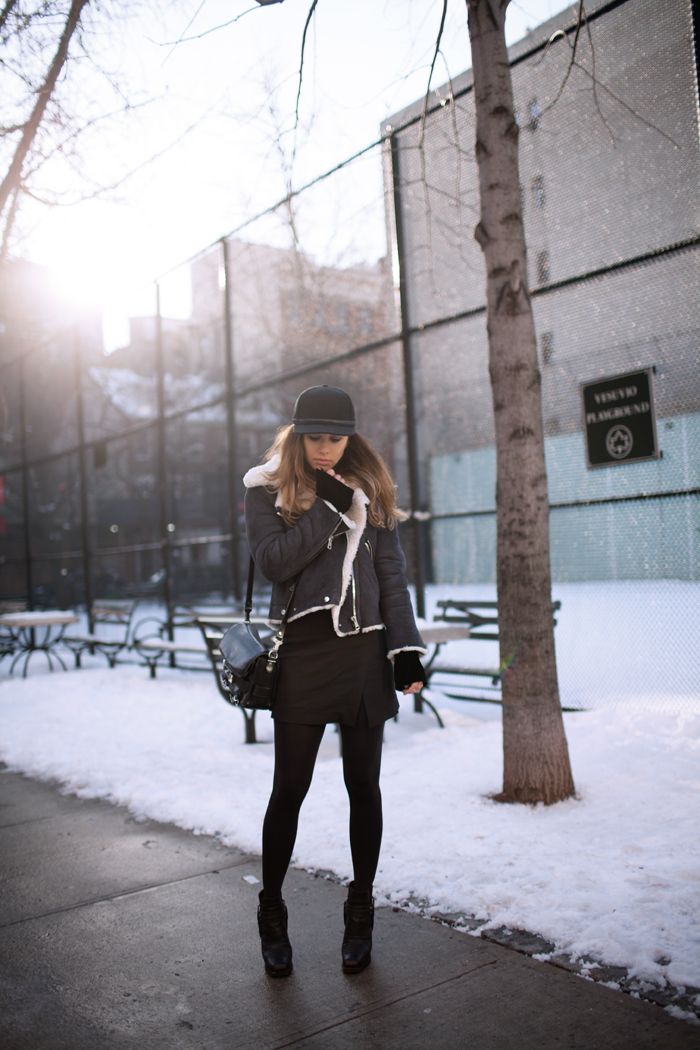 CONTINUE READING
01/28/2013
2:48 pm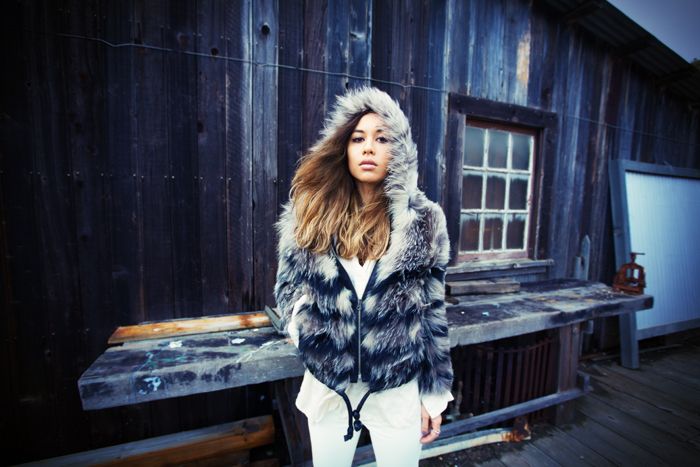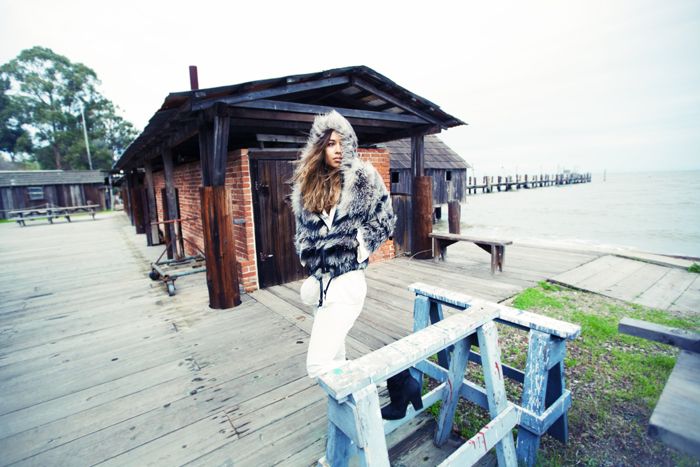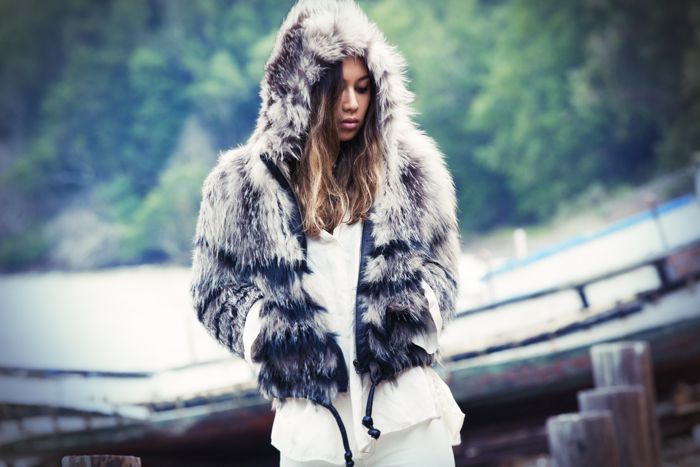 photos by Colin Sokol
(Isabel Marant jacket, vintage shirt, J Brand Super Skinny leather pants, Zara boots)
An outfit from earlier this month in the Bay Area…Hong Kong is spoiling me with perfectly mild in-between weather that just sort of requires a jacket nearby during the day but I'm already getting nervous about the arctic tundra of New York fashion week around the corner. This was intensified when I saw a photo that Behati Prinsloo Instagrammed of a gushing fire hydrant that wasn't actually gushing because the water had frozen stiff. That's like White Witch devilry! It was in the low '40s when we took these shots and I was already making a beeline for my car's heated seats. Ok so this wasn't the most intricately layered look but this jacket is crazy warm like a burning cloud. So my question is how are you actual winter dwellers doing it? At what ° does personal style start to matter less? Can you use the degree symbol like that? Ok three questions.
01/09/2013
11:25 pm
I guess Rag & Bone is trying to command an even more disproportionate percentage of my hat collection, and I also guess I will let them. CONTINUE READING
01/08/2013
12:04 pm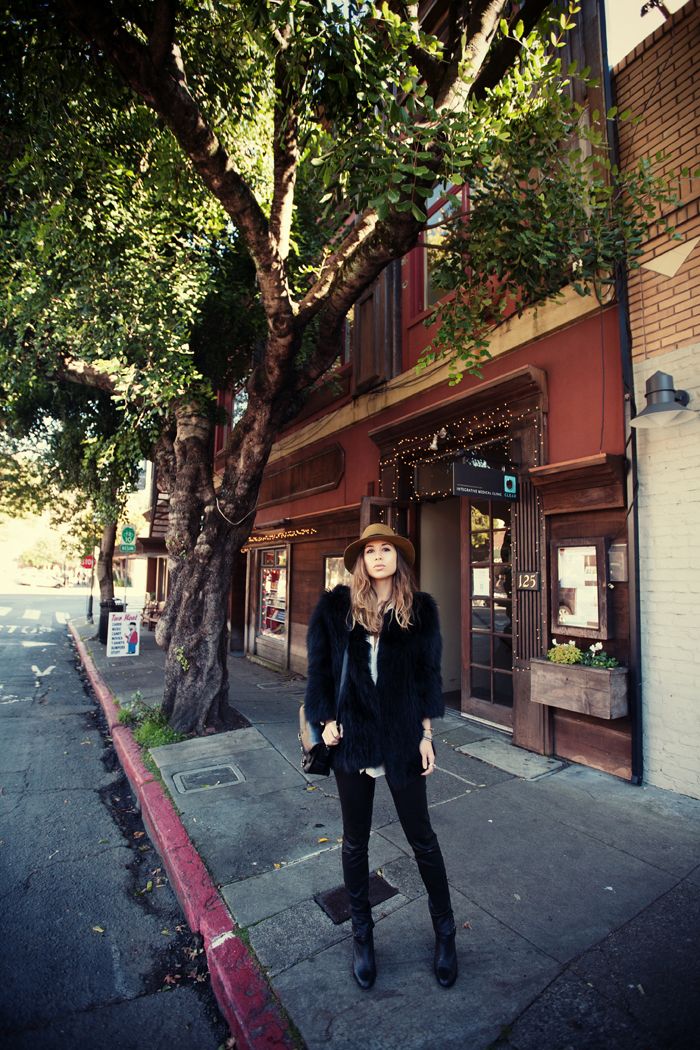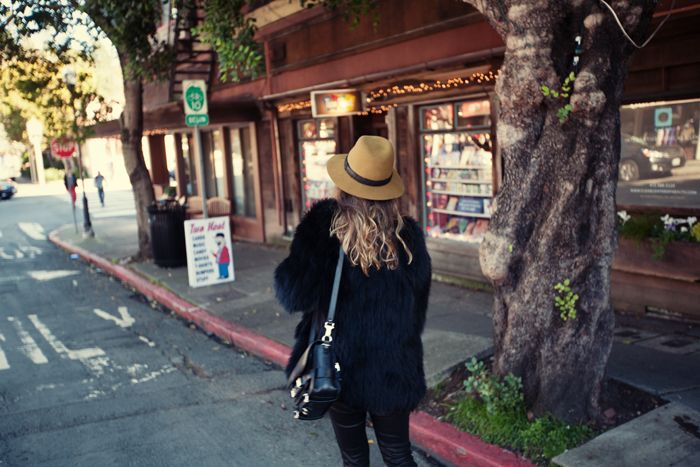 photos Colin Sokol
(Theory coat, vintage top, J Brand Super Skinny leather pants, Rag & Bone fedora and Harrow boots, Proenza Schouler PS11 bag)
Taken on a freezing day in Norcal, wearing one of my default "damn I forgot how cold it is up here" looks. Black leather pants in combination with black ankle boots = winter's nude sandal. Going home to the Bay Area for the holidays was perfect but since looking at Hawaii photos from last year was making me miss ice cream bananas (and not the other way around), lava flows, and the awkwardness of being mistaken for a local, Colin and I booked a trip for Maui in a matter of minutes once we figured out that we weren't kidding about the whole thing. 48 hours left on the continental US!
01/04/2013
10:02 pm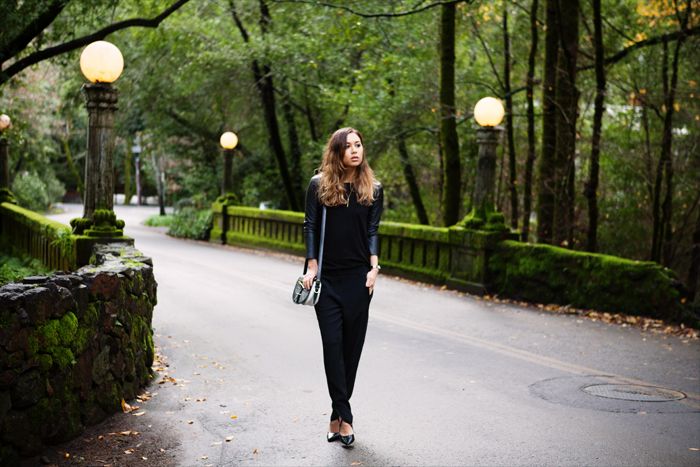 At a certain point in my life, I started calling track pants "fast pants" and never looked back.