10/22/2011
12:59 am
It's impossible to go to Paris without being drawn into the pharmacies, one reason that they're there every twenty steps or so luring you in, another that they stock the best everything.
09/11/2011
2:45 pm
My shoulders-up details from yesterday – doubled up on earcuffs (top from my collaboration with Dannijo last winter, bottom by Mr. Kate), quite mascara-ed bottom lashes, and a low pony.
09/01/2011
7:05 am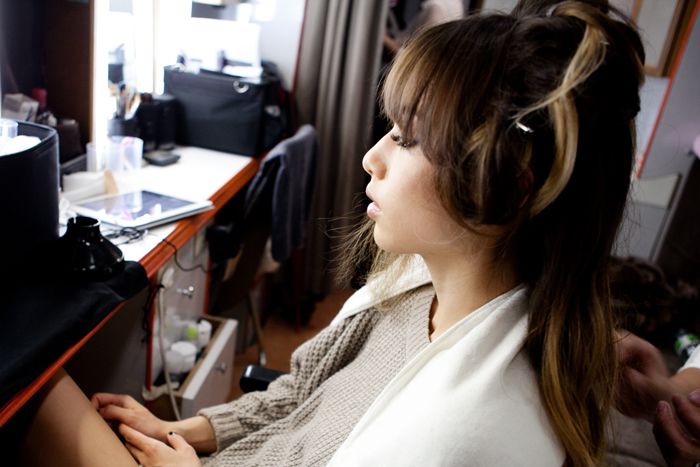 In the middle of some complicated drying/knotting ceremony at the hands of
Go Utsugi
on location in Yurakucho in Tokyo. I used to come to this area with my parents as a kid to go to The Press Club, which I remember was always an exciting occasion. I now know it like the back of my hand after this past week..or at least where to find the best coffee and the closest clean restroom from any given point. Anyway, this is approximately step 3 of 20 but I love that it looks like I'm wearing my own hair as headphones, reminded me of the actuals on the
Limi Feu SS09 runway
. Falls into the slightly creepy but awesome category.
08/23/2011
10:25 am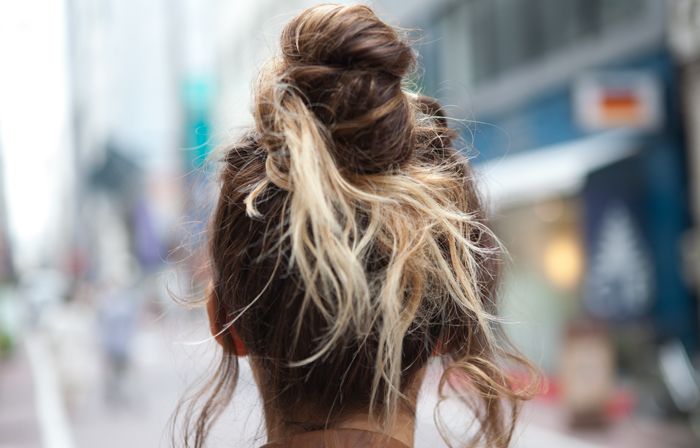 Really don't mean to drop off the face of the planet when I go to Tokyo, but my schedule is always so packed here that taking blog photos is the last thing I have time for. It's a straight week of 4 am call times and 13 hour work days but at least I'm surrounded by an amazing team. CONTINUE READING