"

balenciaga cutout boots

"
08/15/2013
11:17 am
04/24/2013
3:37 pm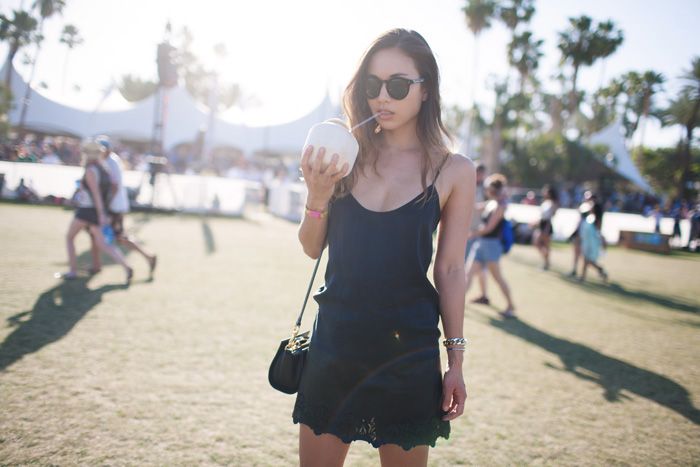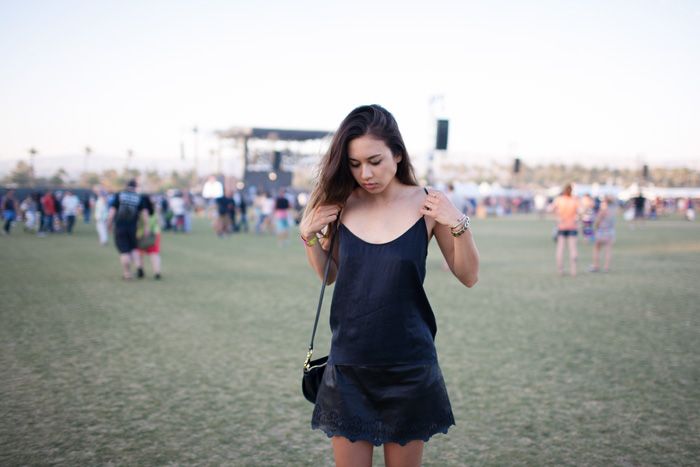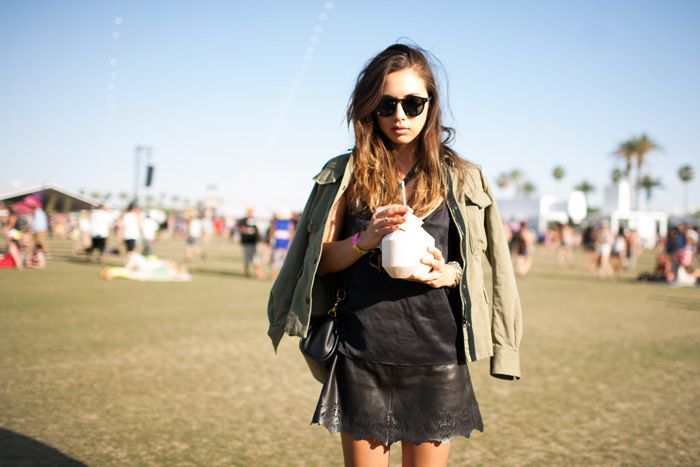 (Illesteva Leonard 2 sunglasses, Just Female silk camisole, Rag & Bone Paris skirt and Nakamura jacket, Alexander Wang Pelican bag, Balenciaga cutout boots)
photos by Colin Sokol

Saturday at Coachella I wore all black, balancing out the sticky factor of a leather skirt in the desert with a silk camisole I think I packed by mistake. I answered some questions for Rag & Bone's blog – head over that way to find out my vote for best dressed, what I like to spray on my face, and which Band-aids are the only ones worth buying! Now who's ready for Stagecoach?
03/10/2013
8:51 am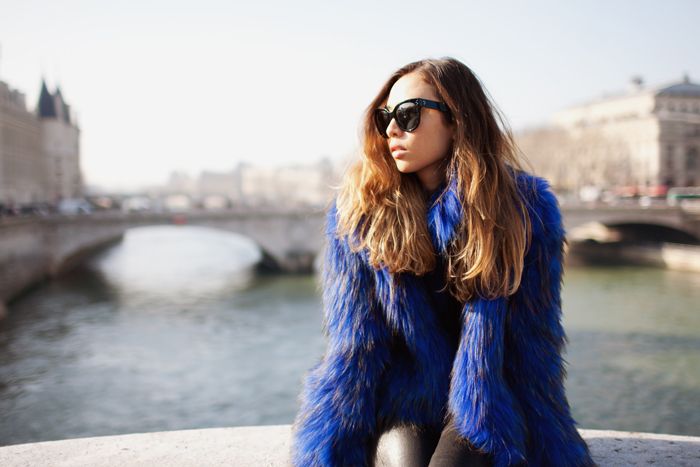 (Sonia Rykiel jacket, J Brand leather pants, Balenciaga cutout boots)

There was one sunny day in Paris, it required Vèlib rentals and flat boots for freedom purposes and a suffocatingly warm jacket by Sonia Rykiel that I actually hardly took off the whole week. I'm probably the sixteen thousandth person to say this but there really is no better way to see the city and also almost die every other second than to glide through the streets on a bike. I've stayed in Le Marais a few times now but was able to discover such entire new pockets of it this time around.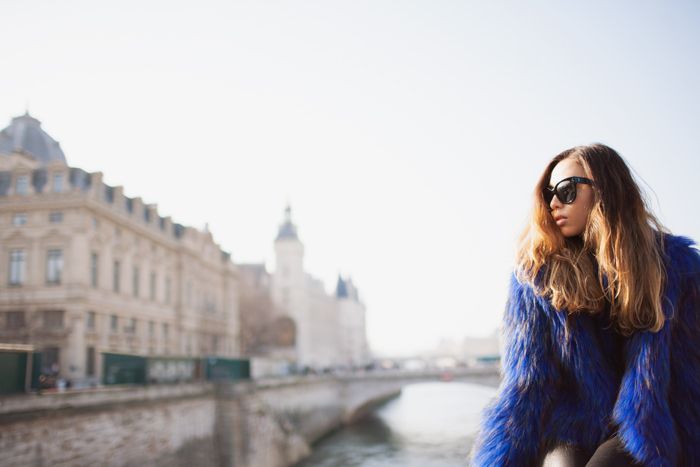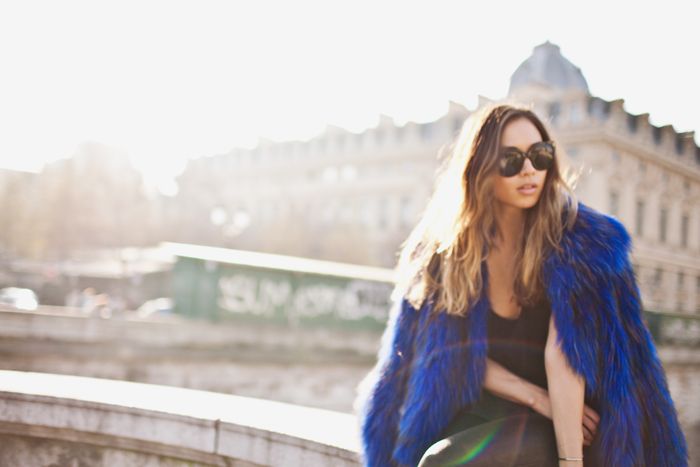 At beautiful Pont Notre Dame. Missing Paris already – I'm home in LA for a few days, next up London!
02/04/2013
1:46 am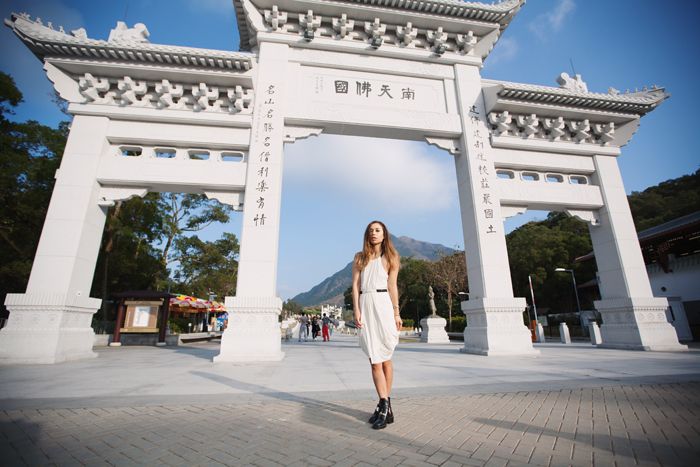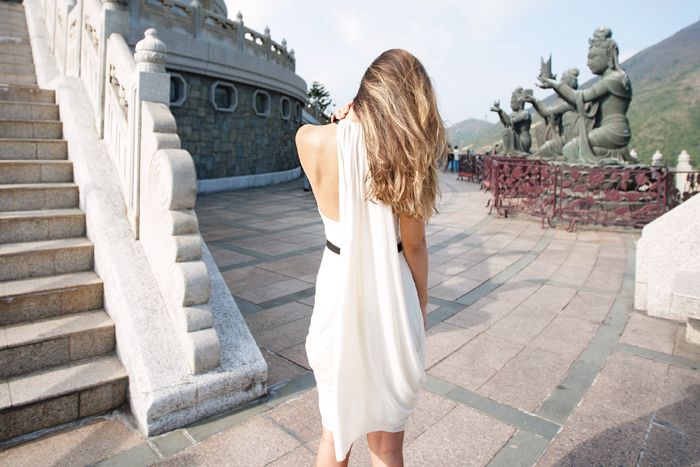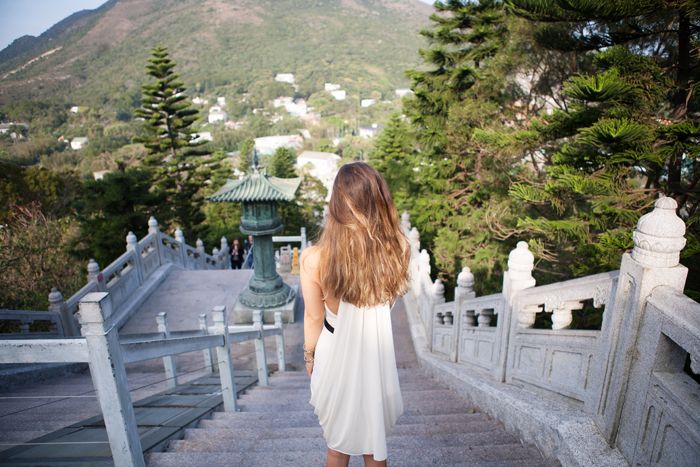 photos by Colin Sokol
(Rag & Bone Rowan dress, Balenciaga cutout boots)
We had one free day in Hong Kong, which was also our last. This sounds pretty squirrely but we both kind of freaked out trying to decide how to spend it. Lantau Island? Repulse Bay Beach? Giving up on life and getting trampled in the streets? At least shopping was out of the question, a dude can only take so much. Actually the same goes for a me. We decided to try the island thing mostly to impress my mom since she had recommended climbing up to the Tian Tan Buddha and we do well with goals. So a Metro ride to an hour long ferry to a taxi journey uphill on an eternal winding road took us to Ngong Ping Village, where that only second tallest outdoor bronze seated Buddha in the world was waiting at the top of 4 million stairs. It was a slightly trippy experience, you're so lightheaded by the top and the air feels noticeably thinner and the sun blinding in an abnormal, pleasantly painful way. Possibly necessary to clarify that we were indeed sober. It must have been an off day to decide to make this trip because the place was pretty desolate as far as outsized statue sites go. We did a few curious laps around him and spaced out at those bright green mountains before deliriously wandering down as the sun set. Already a very crystallized memory. Sort of happy to shoot this dress for the first time at such a specific place in the world.
01/27/2013
3:42 am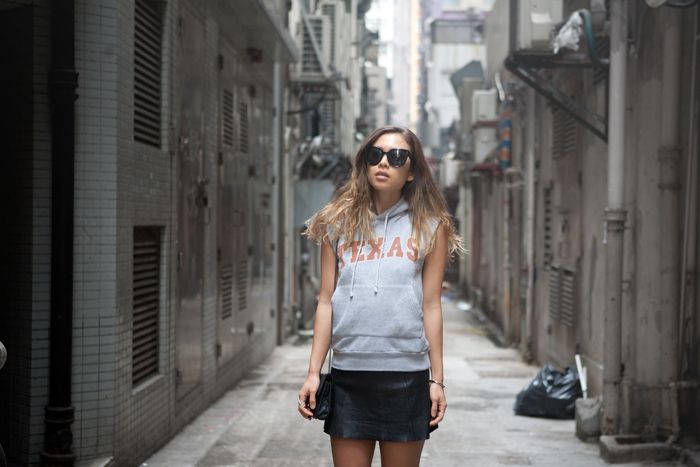 photos by Colin Sokol
(The Reformation sweatshirt, T Alexander Wang skirt, Balenciaga boots, Proenza Schouler chain wallet)
Arrived in Hong Kong this morning, here's what I wore for the duration test of how long can I stay awake please let me make it till dark. Under normal circumstances I might go into detail about how pleased I am with my growing shrunken sweatshirt collection (this one even has shoulder pads! wtf!) but instead I am proud to say I'm typing this from  a 25th story view of a neon lit city at 7:30 pm. Triumph. And now collapse.