02/22/2014
5:37 pm
Finally breathing the same air as A. Wang spring. Turns out men's tailoring fabrics look really good on tiny things.
02/15/2014
8:52 am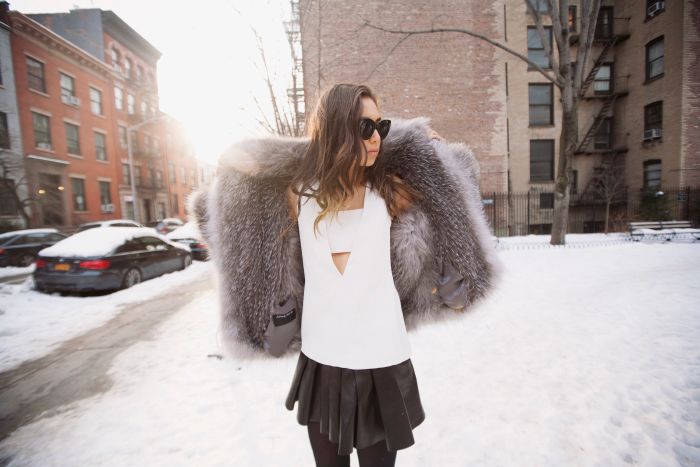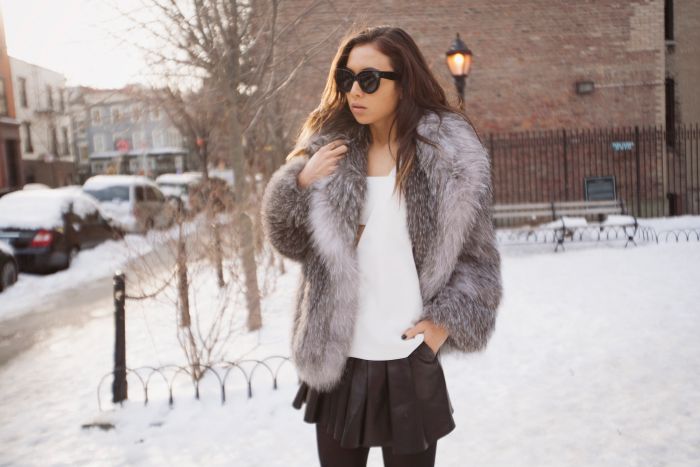 (Céline sunglasses, Michael Kors coat, T by Alexander Wang low v bandeau top, Alexander Wang pleated leather skirt, Theyskens' Theory boots)
What really jumping the gun on spring A. Wang looks like. Yes to the romper, dress, and shirt versions of this bandeau situation.
10/18/2013
11:19 pm
(Acne Mape jacket, T Alexander Wang tank, Mlle leather shorts, Vanessa Bruno bag, Balenciaga boots)

Biker jackets bought a size too big on purpose and biker jackets that are designed pre-oversized by people that are perfect at what they do – very different things. This Acne jacket is slightly my new best friend. Worn in Paris with the least summery summer outfit my suitcase had to offer.
10/16/2013
11:31 pm
(Isabel Marant Brad sweater, Erin Wasson x RVCA tank, Alexander Wang skirt, Phillip Lim Vincent mules and Zip Around Backpack)
In the heart of Shibuya, the iconic all-ways crosswalk that sends everyone on their way after exiting the JR train station. I've shot here so many times for both my blog and Japanese magazines but there's always a new angle to take on this beautiful cluster#*(@. Japan is still July-warm but I'm inspired by the surely miserably hot salarymen in their suits to suffer a little in my toddler length sweaters. These are all pieces that I've been wearing over and over again in different equations – the Wang skirt I bought last winter is proving to still be useful, especially when updated with Phillip Lim's new season mules (so comfortable they're airportworthy) and super slick backpack.
10/14/2013
2:57 pm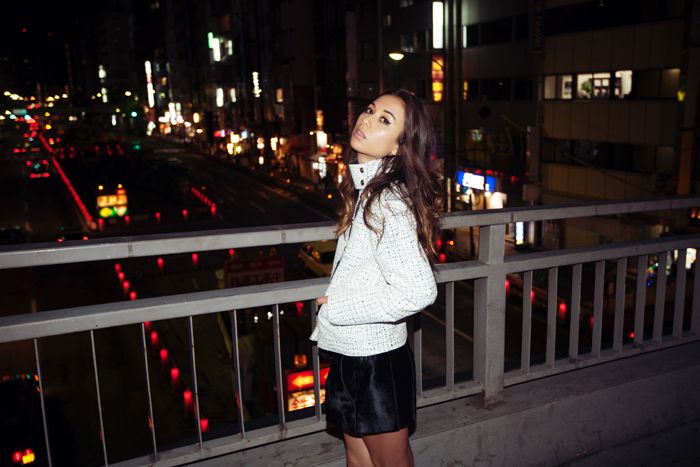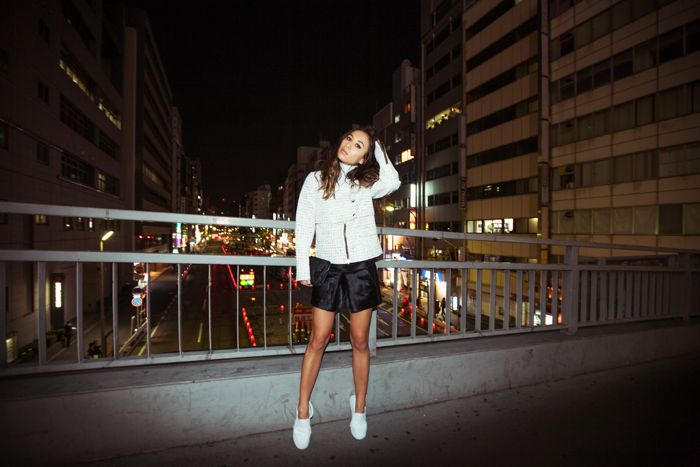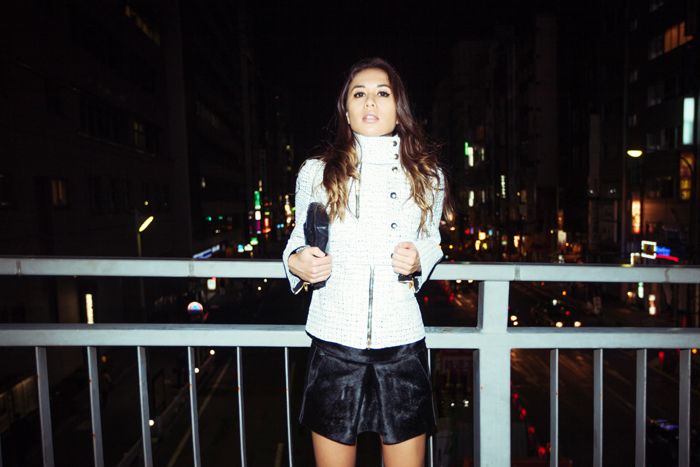 (Alexander Wang coated tweed jacket, Isabel Marant pony hair folded skirt, slipons from Wego Harajuku, Proenza Schouler wallet)
Hi from Tokyo! Some shots from Shibuya tonight headed to Yasutoshi Ezume, the last show of the first day of Mercedes Benz Fashion Week Tokyo. I'm loving the look of stiff structured pieces coming together, I brought the look down to reality with generic canvas sneakers I picked up in Harajuku a few days ago.