04/02/2011
9:35 am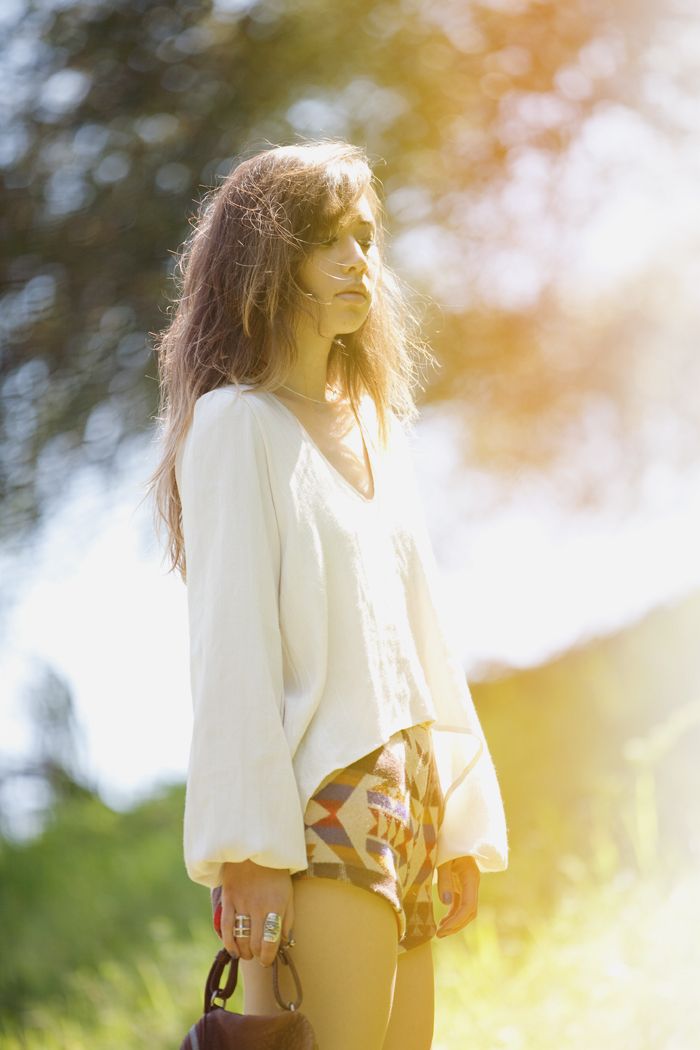 Getting all enchanted forest doesn't have to be part of blogging I suppose but sometimes it just seems right? Even though I know it's wrong. I'll blame the weather skipping forward to summer about in a very immediate way a few days ago. CONTINUE READING
03/29/2011
9:00 am
03/25/2011
9:06 am
(vintage sweater and clutch, H&M suede top, One Teaspoon shorts, Alexander Wang boots)
The only bit of sun in the past week of steady rain here in LA. Went to one of my favorites Cru off Sunset and wore the shirt counterpart to the dress I wore in this post, a pair of perfect little shorts that One Teaspoon sent me, a vintage cardigan whose collar detailing I accidentally ripped off in a suitcase incident (like it better now anyway), a bag I've had forever that I converted into a clutch, and these brutal Alexander Wang boots I've been staring at online for months. They kind of contort the foot into a Barbie arch more than any other shoes I own but I just barely don't care.
01/21/2011
12:36 am
(3.1 Phillip Lim jacket, Egoiste shirt, Forever 21 shorts, Alexander Wang backpack, Dolce and Gabbana wedges)
Shots from a rainy afternoon in San Francisco checking out a few vintage and Tibetan shops. Tights and hats are the best options for rainy days, suede wedges are not. Oops. Although they somehow emerged unscathed. Is that whole thing a myth?