11/17/2011
7:13 pm
10/11/2011
12:39 am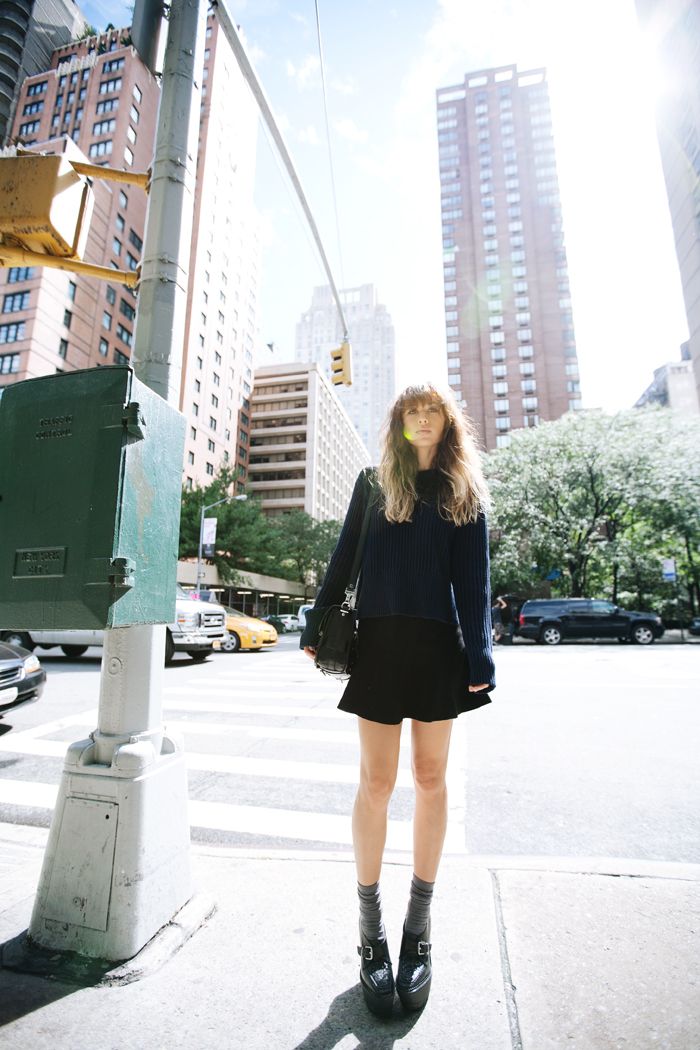 (T Alexander Wang navy sweater, Zara wool skirt, Club Monaco slouch socks, Burberry wedges, Proenza Schouler PS11)
Now..time to get caught up on all the photos filling up my hard drive from the past month.
CONTINUE READING
10/03/2011
11:34 pm
Last night at Grandlife's This is New York party at Regine.
09/10/2011
12:24 am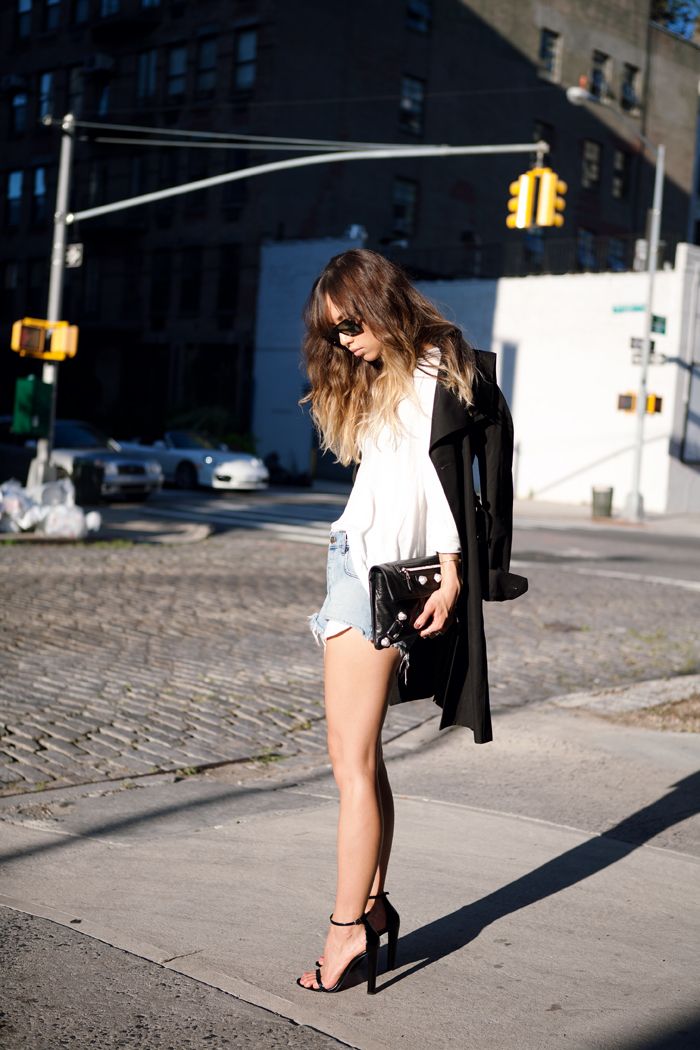 (Zara long sleeved tshirt, Ksubi shorts, Uniqlo trenchcoat, Balenciaga clutch, Alexander Wang heels)
Right after the Rag & Bone show a couple hours ago in Soho. It's so hot in the city I can't imagine wearing more than one uncomfortable item at a time so today it was these shoes. Not gonna lie, I was limping towards the end there..but I love the naked sort of effect they have on the foot. Rag & Bone's new collection is striking, very fresh and fluid and sort of appropriate for jumping into the ocean whilst wearing. I got a sweet shot of Shu Pei in a pajama pant/knitwear look that I can't wait to show you guys..