07/15/2012
8:55 pm
04/29/2012
9:59 am
12/04/2011
6:48 pm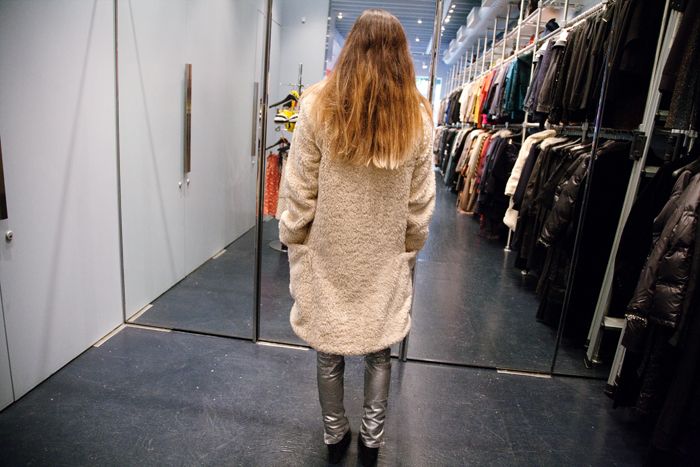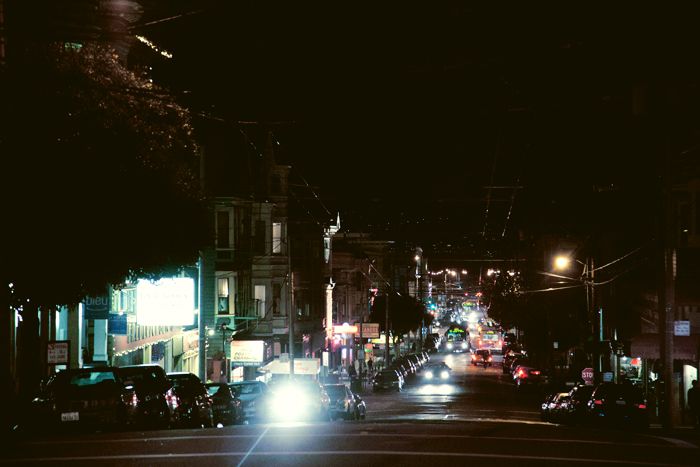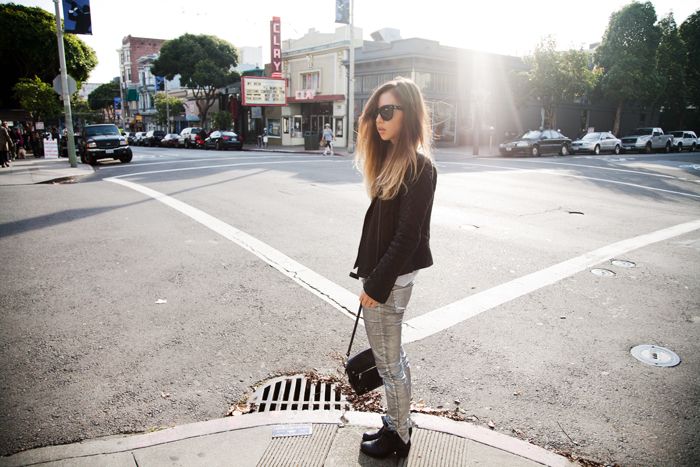 photos by me and Colin
Milling around San Francisco. I saw the coat through the windows when walking by the Marc by Marc Jacobs store on Fillmore. I love hiding in oversized furry things and side benefit, they look rad. High possibility of it becoming my new security blanket. Style name: Mookie. Of course.
11/03/2011
5:48 am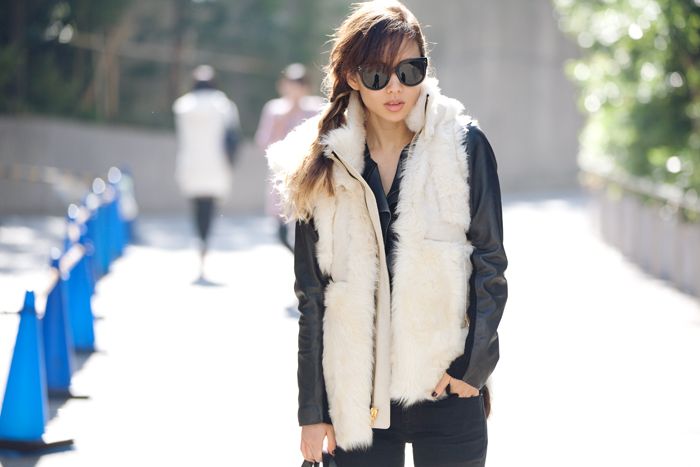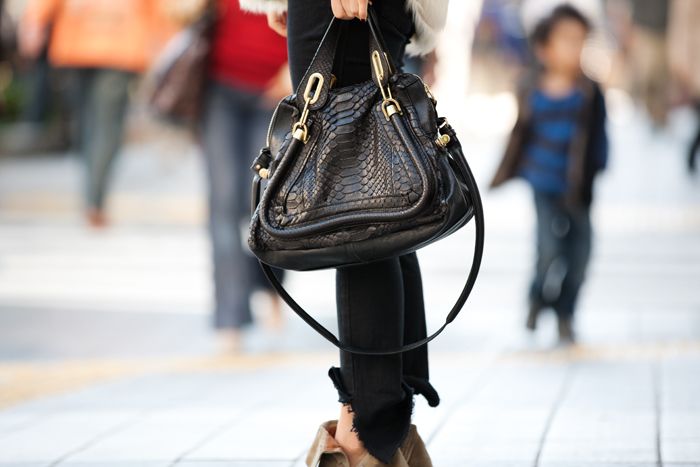 (Rag & Bone Kola vest, Zara jacket, BDG jeans, Fiorentini & Baker boots, Chloé Paraty bag, Céline Audrey sunglasses)
Outside the Shibuya station on a cold morning, capitalizing on the opportunity to wear this beautiful shearling vest that was sent to my hotel. Not only is Rag & Bone one of my favorite brands (love that they make clothes so applicable to life's most casual moments..that's really most of what I care about) but this was the piece I was fixated on from their FW collection. You can imagine the delirious glee that accompanied the ripping apart of that particular cardboard box. I wore it with the ratty jeans I was going on about a few days ago, a pair of Fiorentini + Baker boots I bought last summer at a Barney's sale in Philadelphia, Chloé's python Paraty bag, and a side braid kind of loosely hanging in there .
10/22/2011
5:49 am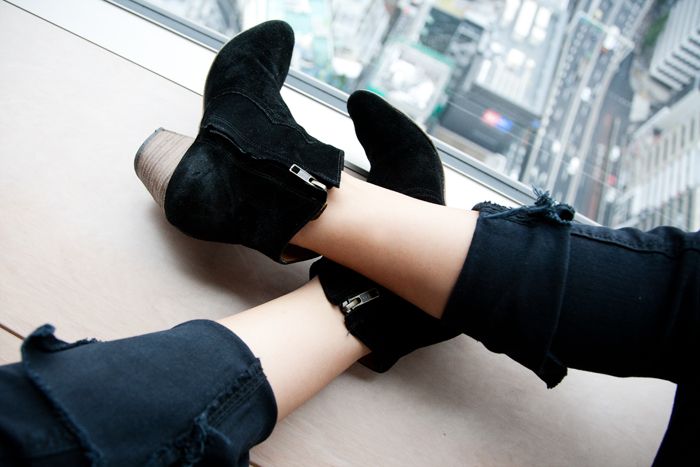 Sometimes I'll really get stuck on one detail and ride it out for a few days..I think it was when I wore these cuffed to dinner in Hermosa Beach last week that I decided this was my current denim mood. These are one of my oldest pairs of jeans, by BDG randomly enough. I cut them off at the ankle and split the seams up the sides a couple years ago to make them more wearable and now they've faded to the perfect off black. I love them with my black Dicker boots and a cozy sweater.