12/25/2011
5:17 am
09/03/2011
6:40 am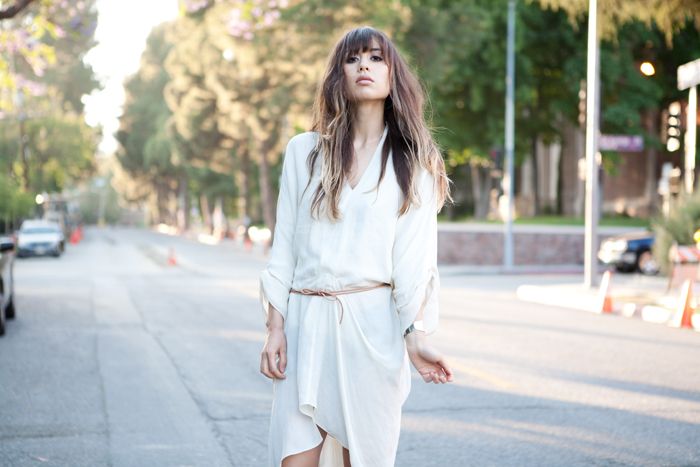 Such a perfect warm day in Silver Lake. Wearing the Acne 'Dolphin' dress, one layer of fluid ivory silk and a leather cord belt for that ummm..primal touch.
04/15/2011
7:30 am
(Acne Dolphin dress, Jeffrey Campbell boots, Arc necklace)
Not only the draped fit of a monk's robe but even the cord belt. Weird but it works. Acne was so good this season with the monochromatic layering and leather hats, but the silk dresses and low boots stood out to me the most. I love pieces like this that don't require much of anything to look right, simple brainless dressing. I might try wearing it unbelted next for an even more smock-y look.
I'm here in Palm Desert trying to organize my stuff in the hotel and get ready for the first day of Coachella tomorrow. 93 degrees tomorrow apparently, I actually thought it was going to be so much worse..yay!
03/10/2011
11:56 pm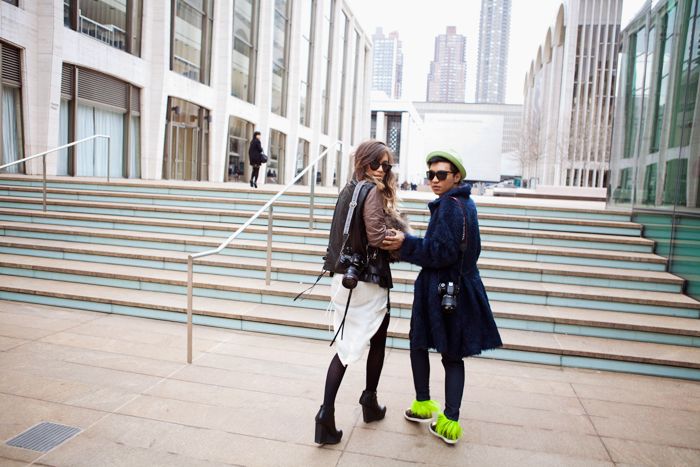 What I remember from this shot – snow was starting to fall and we proceeded to group huddle it into Lincoln Center. Love Bryan's Michael Angel coat. Click on over to Kanon's blog to see a few random shots from New York.