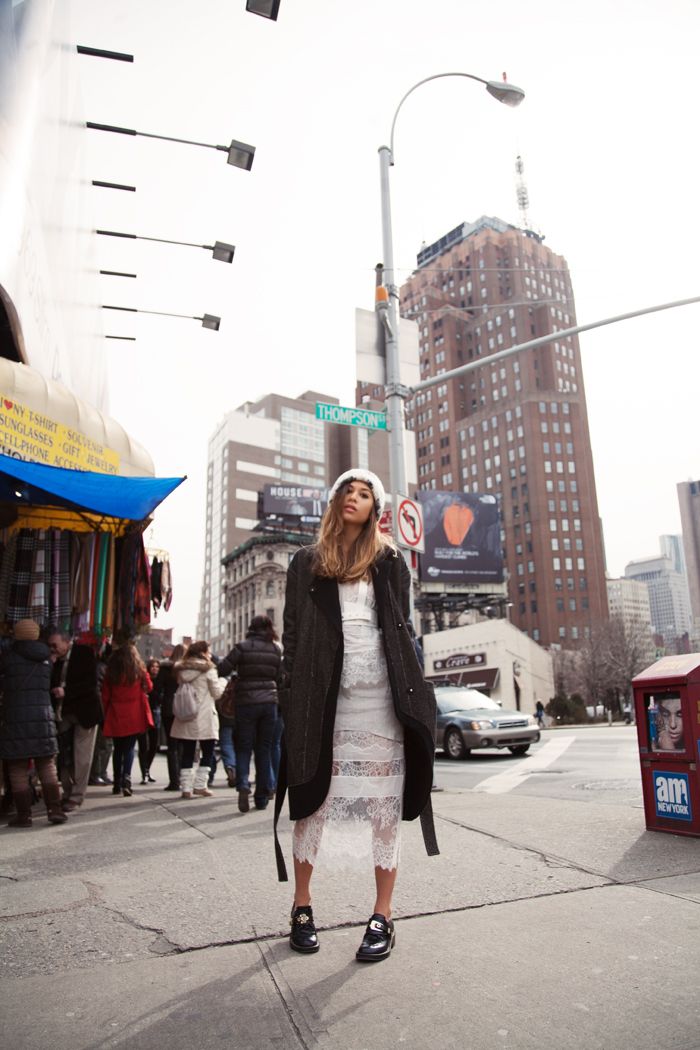 The degree to which I was inspired by BCBG's next level take on grunge at their show yesterday can be most accurately explained by my compulsion to put together my own version a few hours later. With pieces from their spring collection.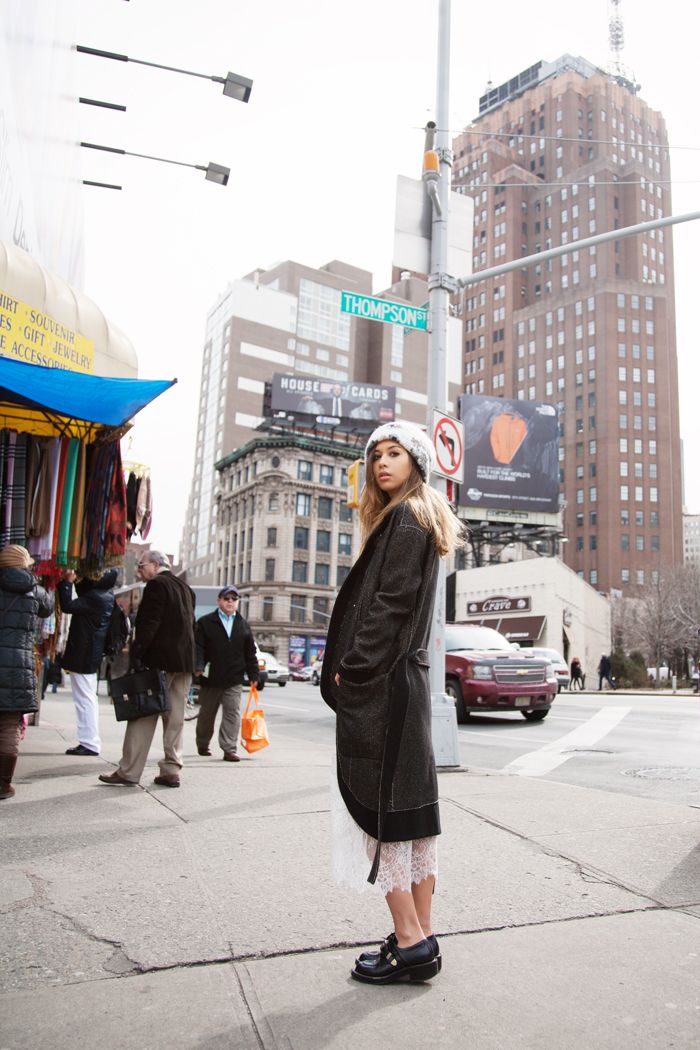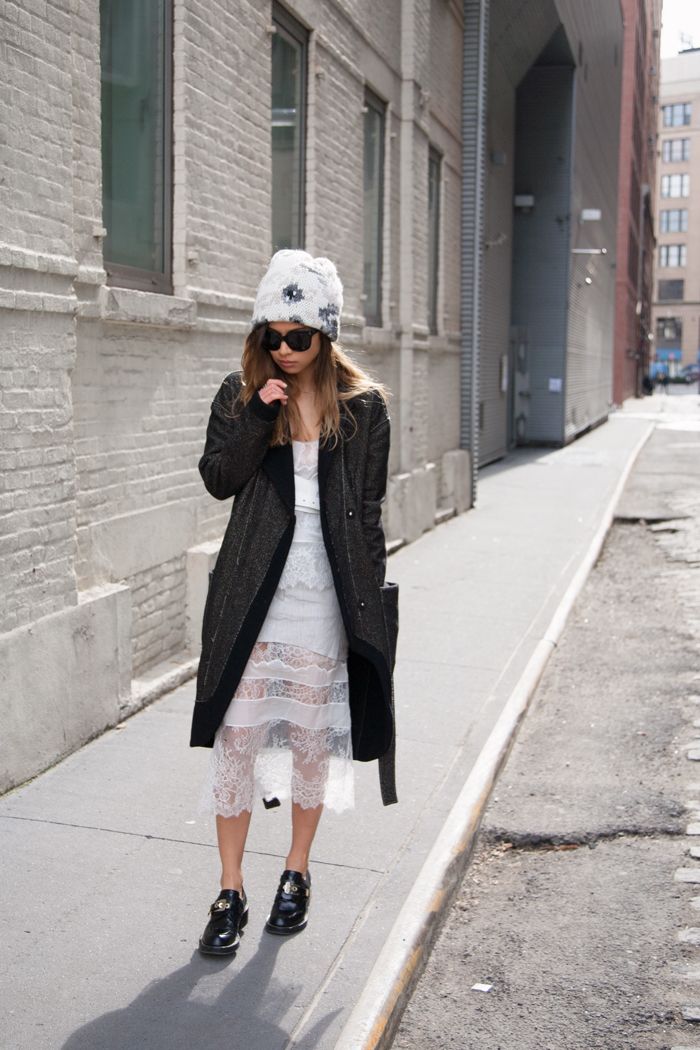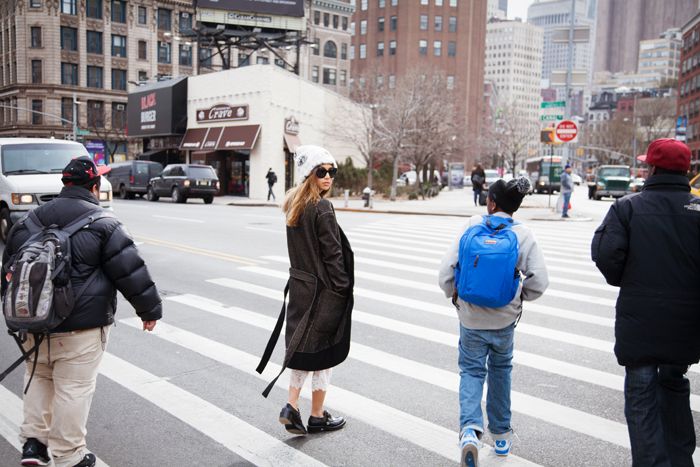 (Sonia Rykiel coat, BCBG Max Azria Sydnee camisole, Thalia skirt, and leather harness, Balenciaga Derby oxfords, Tacori hat)
This tank and skirt combination took no convincing because I am attracted to most slipdress-like things and the leather harness took even less because I love it enough to have worn it three different ways already. I added my oversized Sonia coat, Balenciaga pilgrim shoes, and giant hat to scruff the whole thing up. And then I proceeded to freeze. With the exception of my head. At least I got this out of my system before the blizzard hit! Thank you to BCBG for always knowing how to feed my white dress addiction.