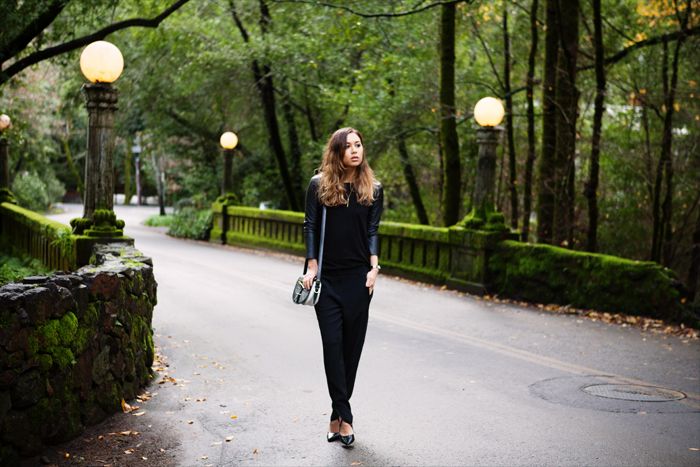 At a certain point in my life, I started calling track pants "fast pants" and never looked back.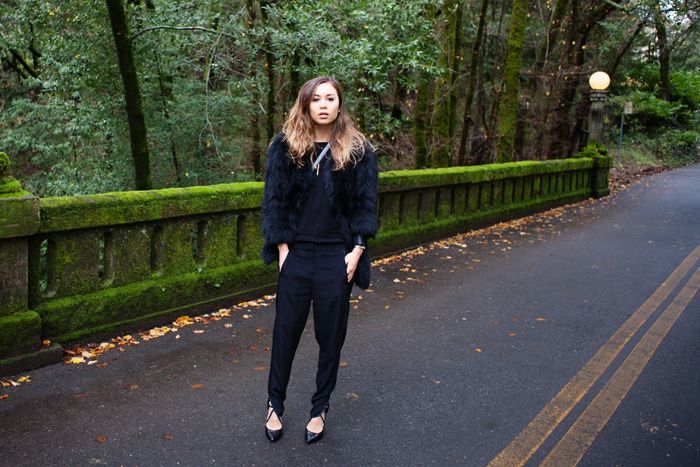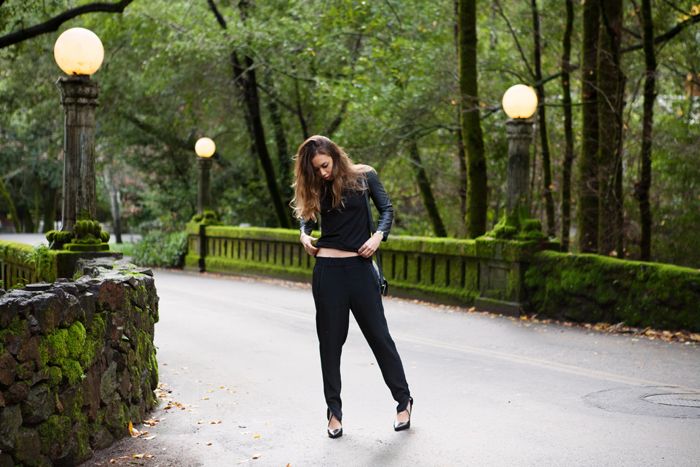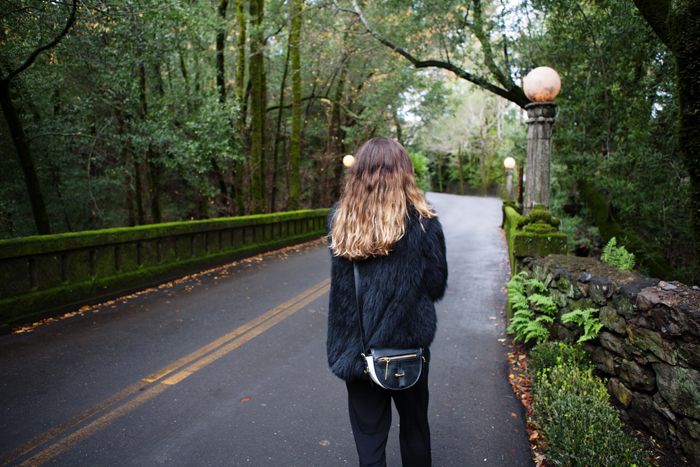 photos Colin Sokol
(Maje leather sleeve baseball top, Alexander Wang tailored track pants, Zara pumps, Phillip Lim Vendetta bag, Theory coat)
So I've pretty much found the most perfect fast pants that were never meant to actually streamline your actions on a field. I'm always slightly lamenting the fact that my black non-denim trouserish percentage of my wardrobe is extremely lacking but being deprived all this time is making it really fun to decide what the hell to wear them with, now. I took them in an ambiguously casual but not direction this time with a top I bought in Paris and am ferociously back in love with and a simple pair of Zara cross-strapped pumps. But if you're more distracted by that velvety bridge moss, I get you. Or perhaps am you. It was just as springy to the touch as I wanted (needed) it to be.