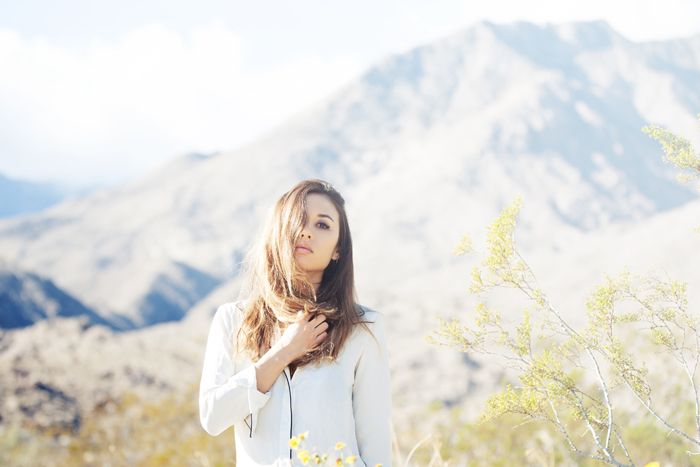 A story of two tops and two bottoms in Palm Springs…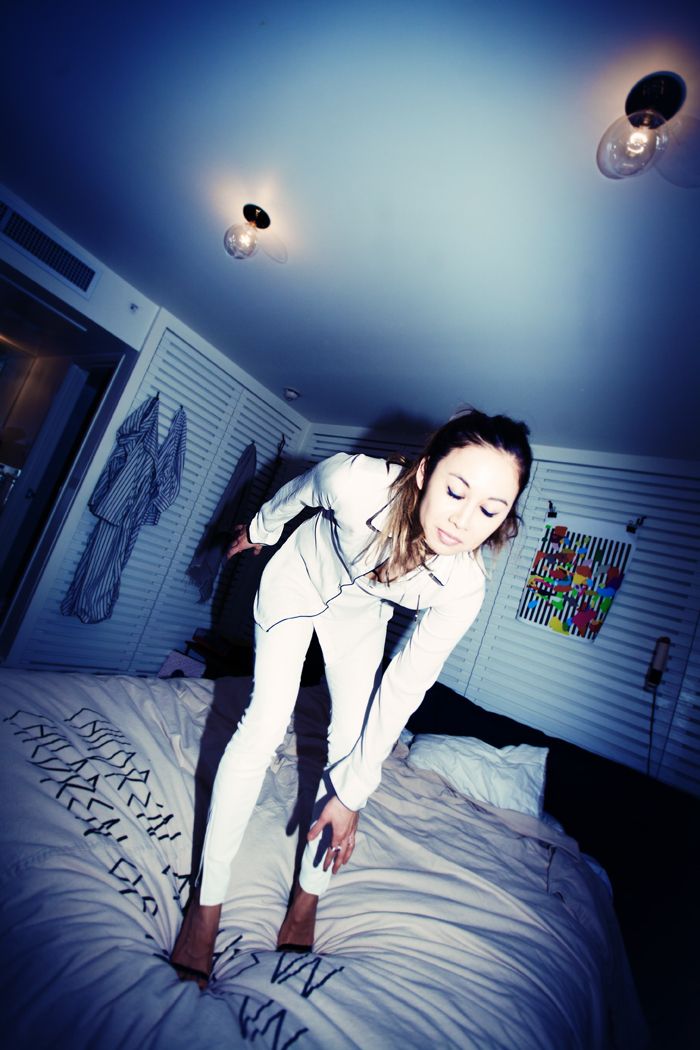 (Theory Cully Cicero blouse, J Brand Super Skinny leather pants, Alexander Wang Fabiana heels)
That comforter reads Children of the Sun because it does.
While in the desert I seem to have adopted some sort of uniform that was for the most part completely white. Perhaps I was inspired by the local Gandalfs playing golf and wanted to give the whole thing my own twist. So here in these three looks we have two tops, two bottoms, and one pair of shoes. One of the most gratifying things is to build yourself a wardrobe where things go together without too much brain power being exerted. This also helps me in being a near criminal level re-wearer of things.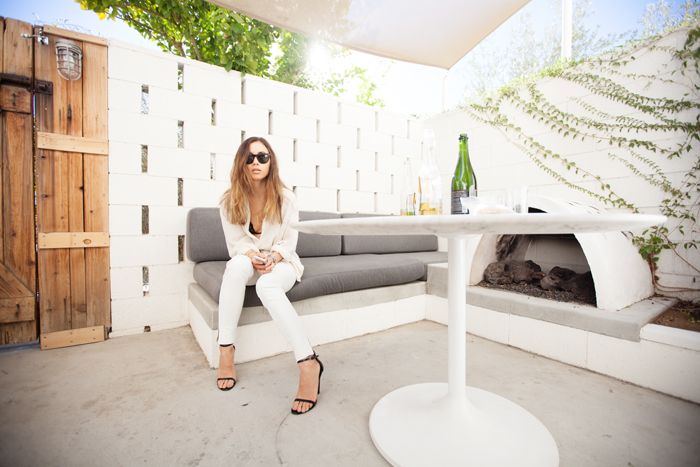 (vintage silk blouse, J Brand Super Skinny leather pants, Alexander Wang Fabiana sandals, Ray-ban Outsiders Oversized Wayfarers)
Chilling under the citrus trees with some beverage options. By the way J Brand your leather is the best for encasing legs ever, even (especially?) in this terrifying bright white. To think that my black versions are my go-to airplane gear is funny because these will only ever see LAX from the safety that being many layers deep in a suitcase offers. And even then I will worry about freak color transfer.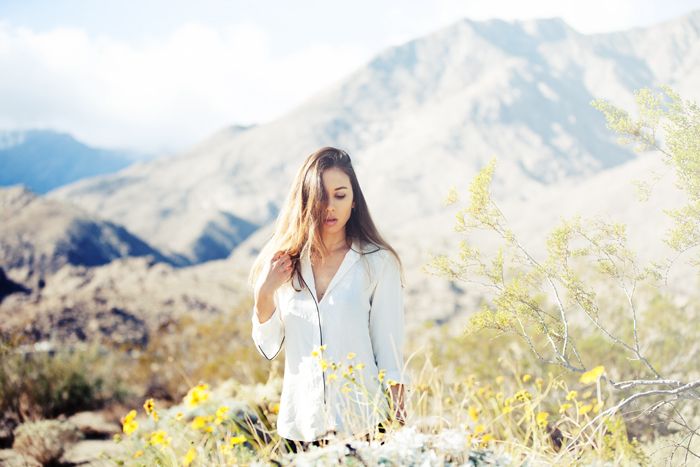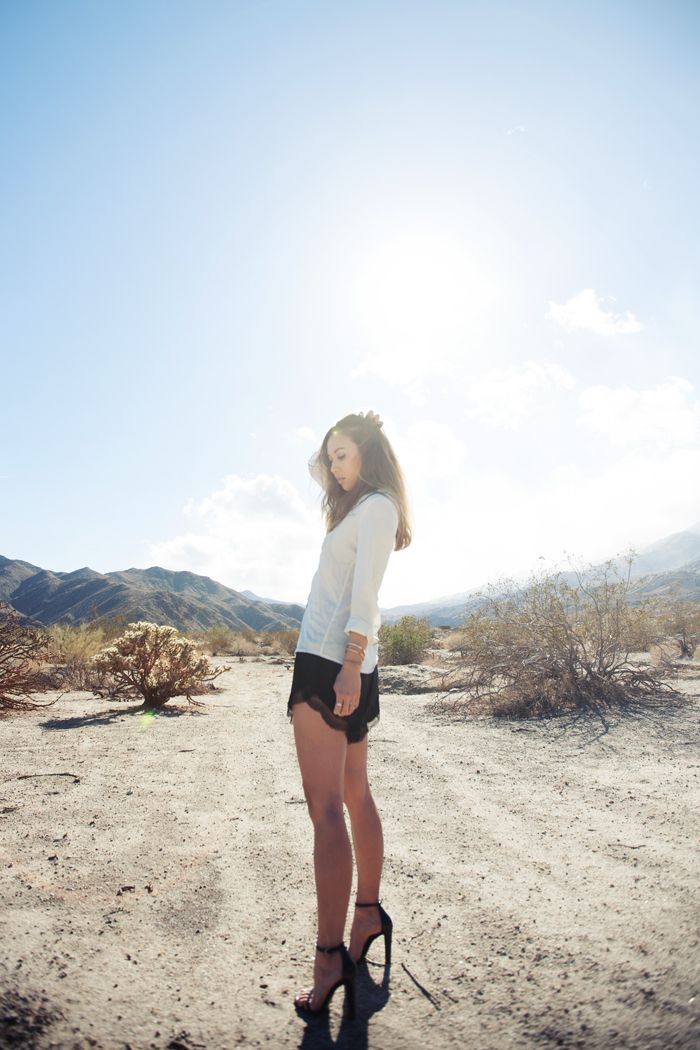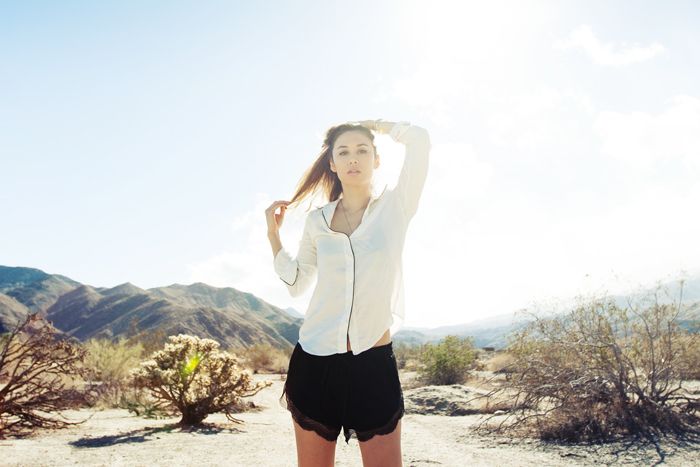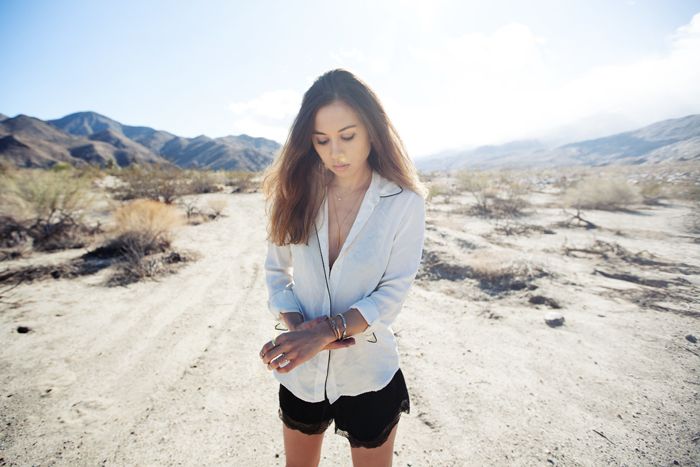 photos Colin Sokol
(Theory Cully Cicero blouse, Lover silk shorts, Alexander Wang Fabiana sandals, Vita Fede bracelets)
Put some slick heels on separates you could feasibly sleep in and you have a super relevant outfit, usually.