I guess Rag & Bone is trying to command an even more disproportionate percentage of my hat collection, and I also guess I will let them.
photos Colin Sokol
(McQ jacket, Rag & Bone tshirt and baseball cap, Alexander Wang tailored track pants, Costume National heels, Hortense necklace)
This look was the original idea but then I was really cold, and the car was really not that far from this photographically useful regal door. A nimble scamper to the backseat to swap from one favorite jacket to another yielded a slightly more cracked out version of what I had in mind that day. I thought I'd share both renditions (feeling wild etc etc). I'm really into this idea of hats as outfit crutches – this one makes a pair of artfully sloppy pants and a luxurious coat so…directional. Oh God I think I even mean that.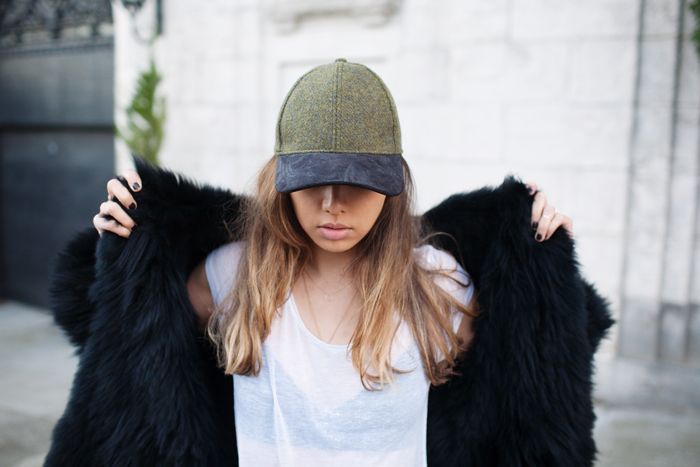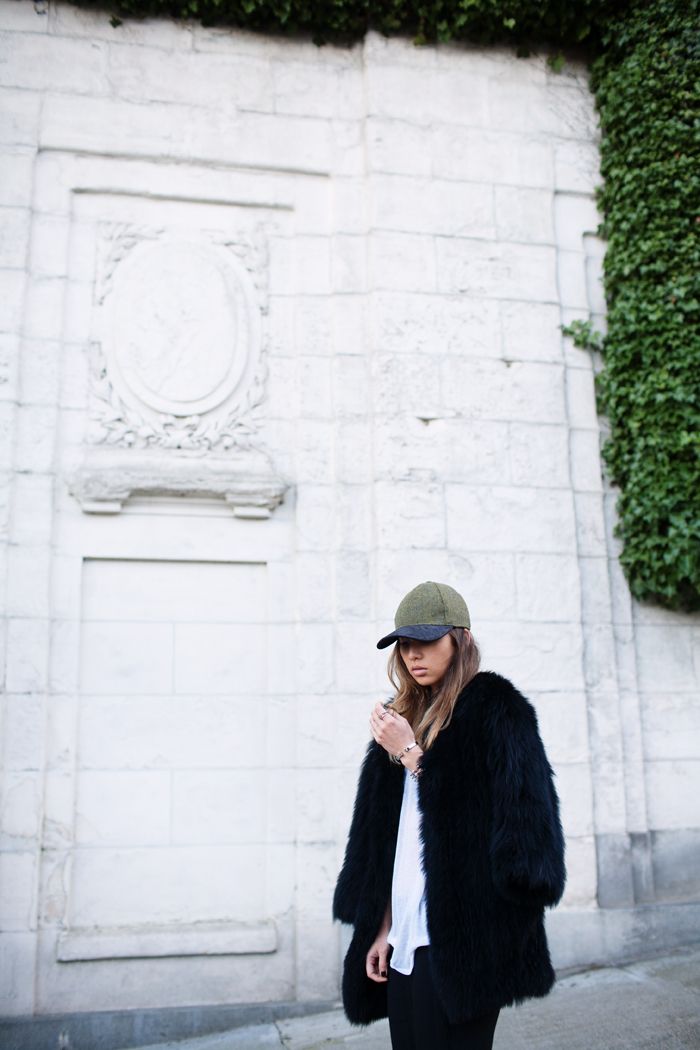 The end.