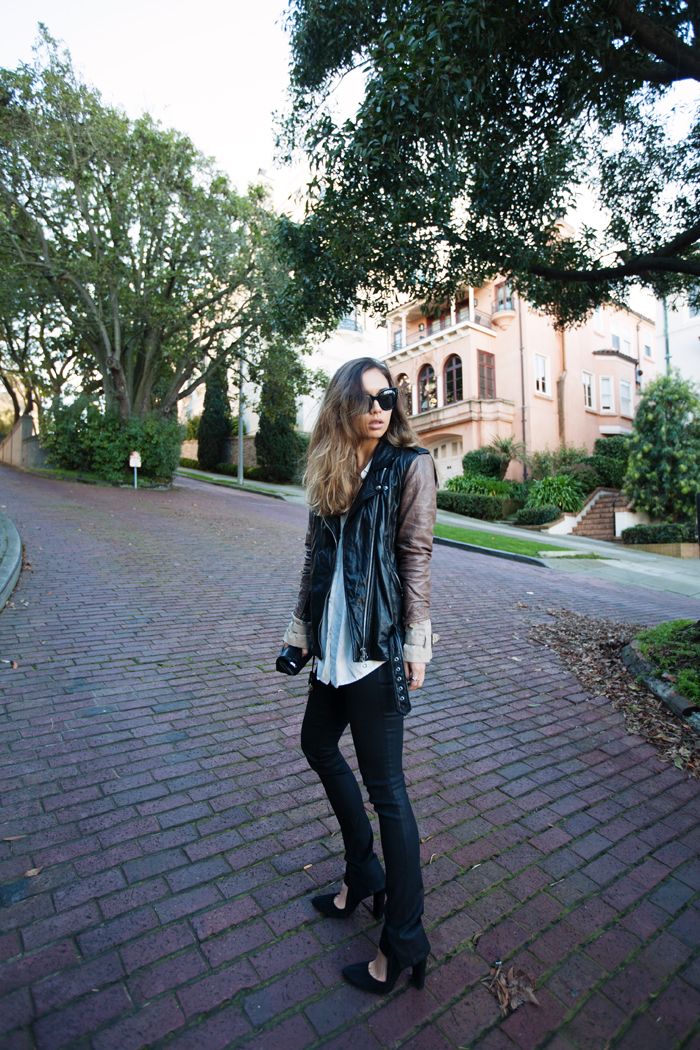 J Brand does it again.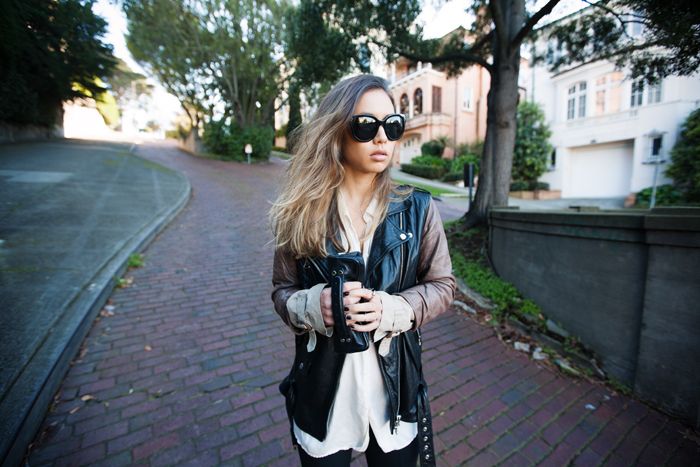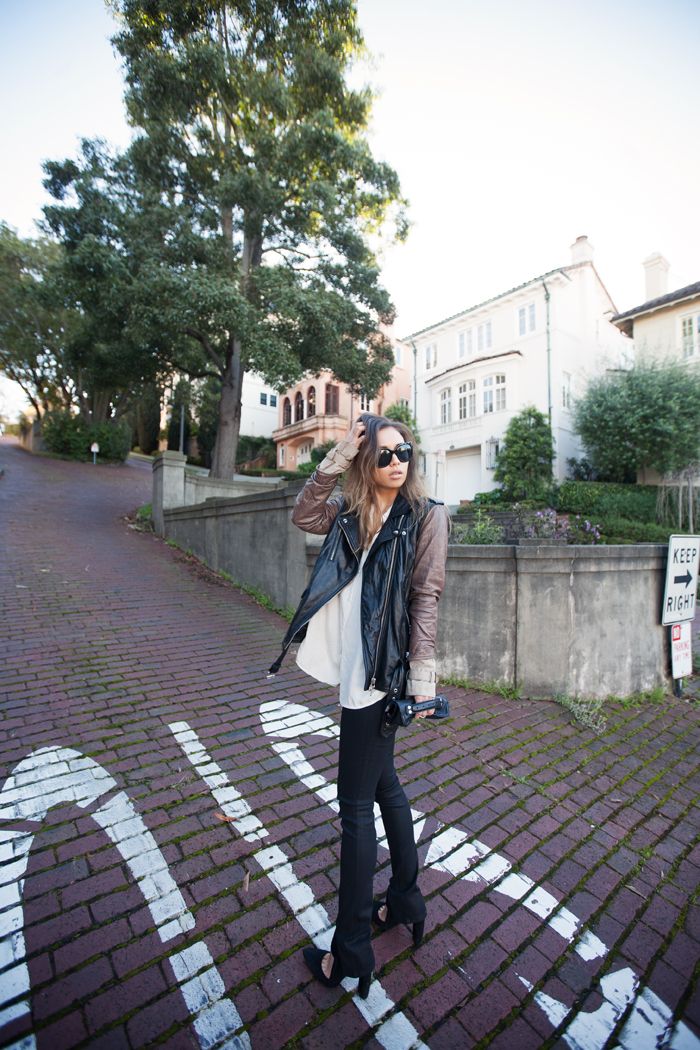 photos Colin Sokol
(Phillip Lim jacket, vintage silk shirt, J Brand Vera jeans, Costume National heels, Proenza Schouler evening clutch, Vita Fede bracelets)
Scaling San Francisco's hills in anything more than say, a kitten heel has the tendency of making you feel like a tarantula. But it has to be done, to prove it can be done.
A biker jacket and skinny jeans has to be the most tried and true every day formula of the modern female but it's the details that can make it seem exciting again. These second skin J Brands with their vertical seaming and their shoe-exposing frontal slits seemed in need of some counterbalancing in the form of my blousiest blouse and favorite Phillip Lim jacket. Maybe just favorite jacket. Pre-layered sleeves, a double lace-up back, this thing does all the thinking for you.
Happy New Year to everyone!