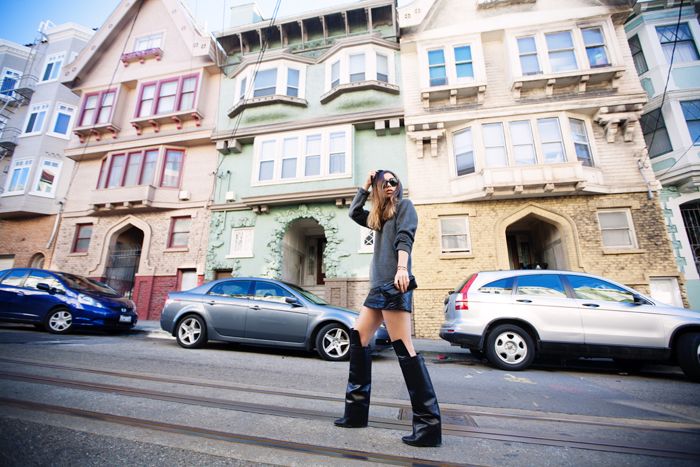 If there's an appropriate way to wear Givenchy thigh skimmers on a Sunday I think this is probably it.
photos Colin Sokol
(COS men's hoodie, Diane von Furstenburg quilted leather skirt, Givenchy boots, Proenza Schouler framed clutch)
Yup, still thinking of ways to tone these babies down. I love them with this men's knit hoodie I picked up in Stockholm a couple months ago to ruin the look a little bit. COS so needs to make it to the US already!