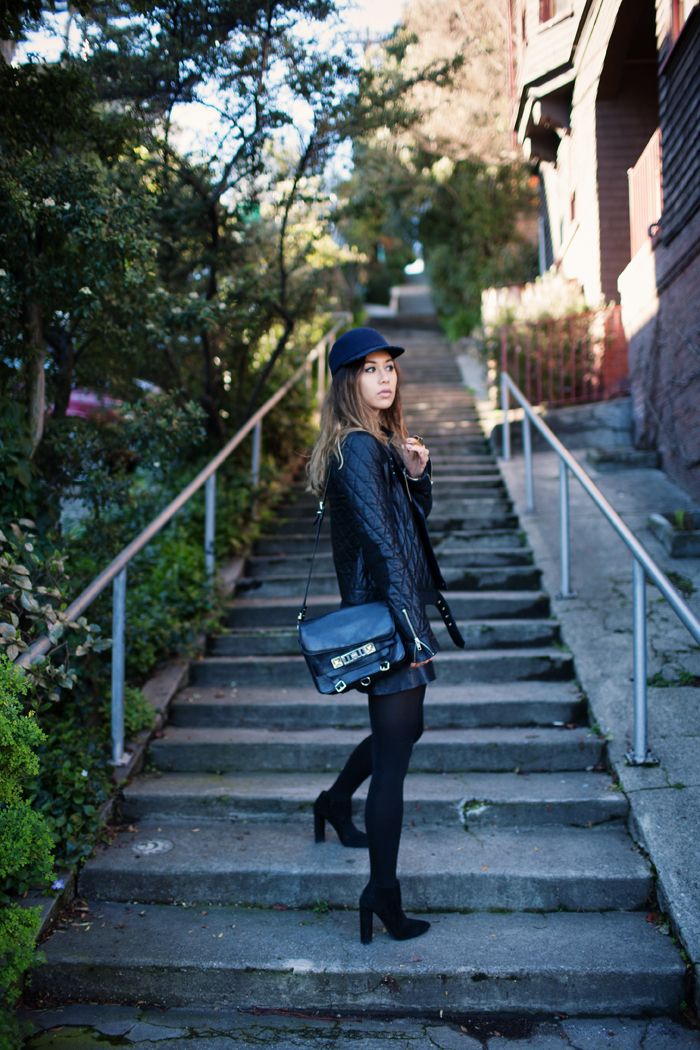 For effect, let's say I sprinted up those stairs, arms flailing, right after this shot.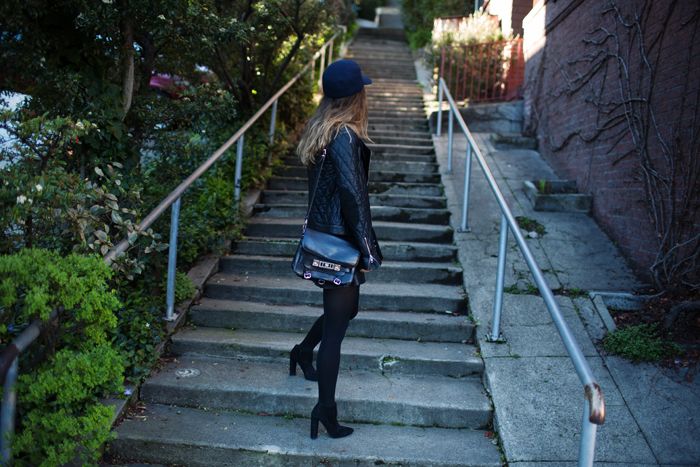 photos Colin Sokol
(Kenzo hat, McQ quilted leather jacket, Alexander Wang skirt, Proenza Schouler PS11 bag, Costume National heels)
In San Francisco yesterday…I'm back on quilted leather after re-realizing how equally badass and similar to a comforter it is, and now have the option of wearing a full suit of the stuff in both hot pants and miniskirt renditions. I've given myself a fine chuckle threatening everyone in sight that I have the power to execute such a plan and while they offer me nothing but bland gazes, it's possible I'm starting to become increasingly serious about it every time I wave a scrap of the quilted stuff about in the air. Must exercise self control. Or would it look pretty cool and also offer a fair amount of protective padding against the perils of this world? McQ jacket, see how you've filled in the gaping hole in my wardrobe and presented me with so much to ponder? I'll discuss those elbow pads next time.