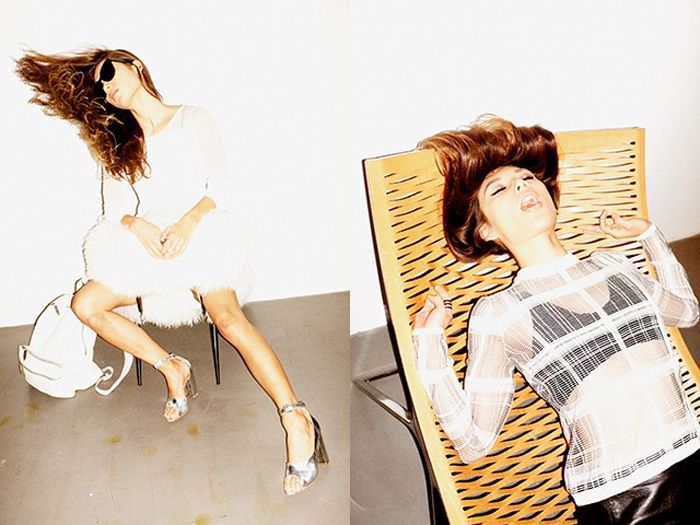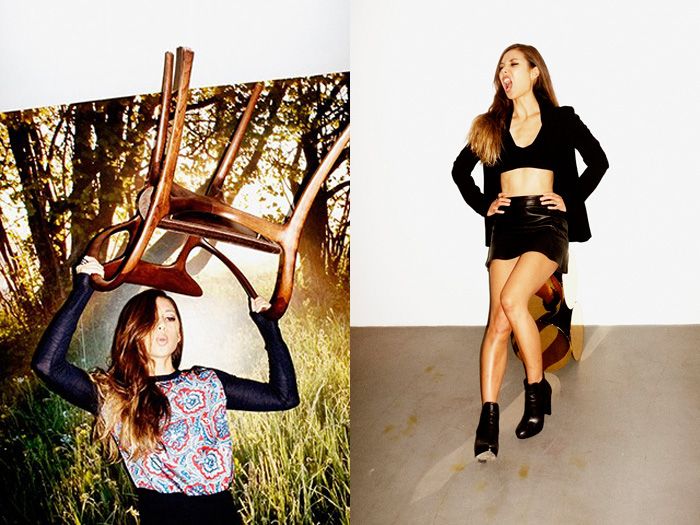 photos by Miko Lim

I spent an afternoon with Lifestyle Mirror at DDC furniture back in September when I was lingering in New York after fashion week. I got to reunite with perpetually sarcastic and weirdly easygoing Miko, which was fun because I, also, am perpetually sarcastic and weirdly easygoing. I met him in Tokyo last winter when he shot me for the cover of Women's Wear Daily Japan so we reminisced about that for like ten seconds. Chelsea Gombes from LM and I whittled the wardrobe down to pieces that would read just as sleek and cold as the chairs, which ended up being a lot of Wang and Lim and, wildcard, a Juicy Couture paisley top.
Also if you aren't quite sure how to say the word "quality" correctly, make sure to watch the accompanying behind the scenes video. I can help you.
Shop all the pieces and check out the full feature here. Thanks for the fun and the beet salad Lifestyle Mirror!