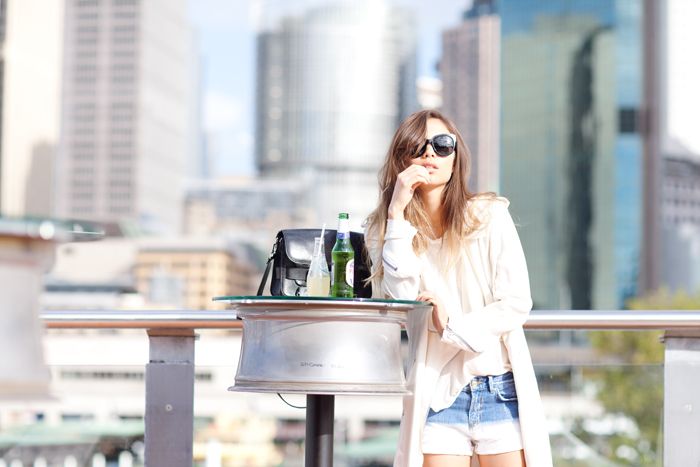 (Phillip Lim silk trench coat, T Alexander Wang men's tshirt, Zara shorts, Céline heels and sunglasses)
photos by Colin Sokol
What I wore the first day of MBFWA here in Sydney. I can never get enough of basics with a twist. The shorts were originally these gumpy looking jeans, I promise they're much less offensive abbreviated.