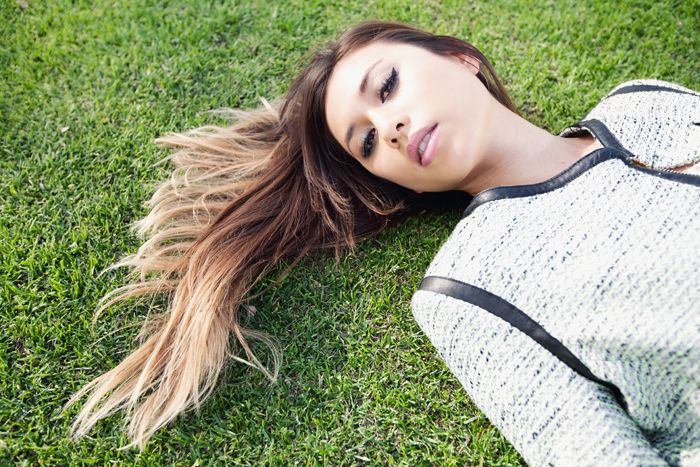 (Sandro Vertige jacket, Pirouette shorts, and silk camisole)
Laying in the grass in a tweed shorts suit. Cause I'm suddenly obsessed with shorts suits.
photos by Josh Madson

The neon green threading and leather detailing are what made it more me and less err proper. This Sandro obsession is getting out of hand.