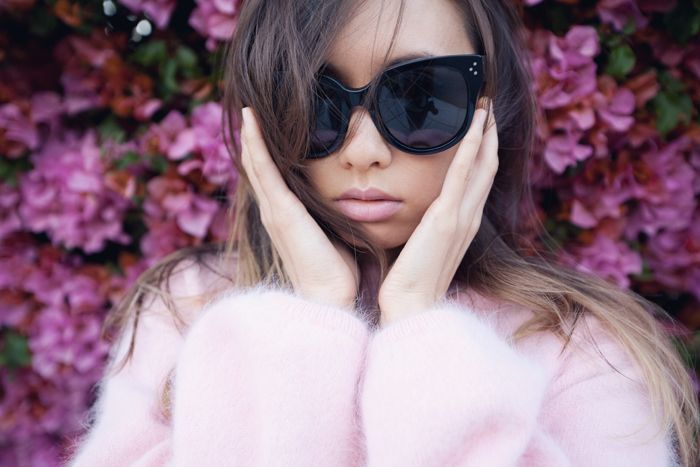 Photos by Josh Madson

I don't know wtf is going on with getting back to LA just in time for the downpour of the century, the constant sound of it hitting the window by my favorite perch-spot is making it harder to stay awake at least until 9 tonight..my only goal for the day. I've been watching The Kennedys and ordering Thai food in while unpacking at the speed of snail. The most exciting part of which was deciding where to put the behemoth of a sheepskin rug that I bought at the Sydney airport 10 minutes before boarding. Must say I'm already not regretting that one.
The angora sweater is by H&M, I embraced it for being so shamelessly Malibu Barbie/Cher Horowitz. Made an effort not to let it down by finding it some nice bougainvillea wall-ness in Santa Monica and swiping some Clinique Chubby Stick on my lips in Super Strawberry. Pink is better when overdosed on.