I wore a badass Fallon choker with my Topshop dress.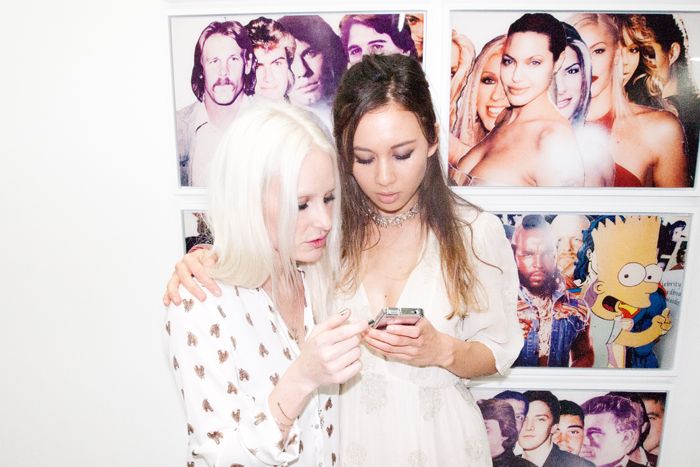 Got to catch up with my long lost Kristin. Give her back Portland!
Wall of icons.
With the illustrious Jared Eng, who we kidnapped away with us to our next stop….
Which was Stephanie's penthouse at Chateau Marmont…love her colorful candy arrangements.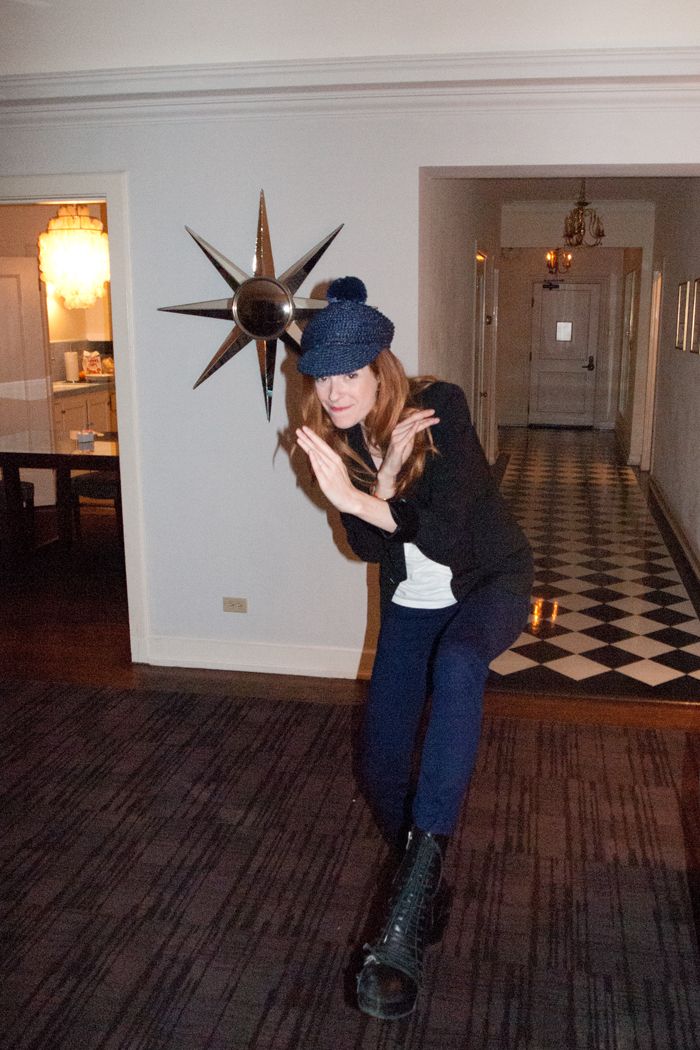 During a philosophical discussion about the Teenage Mutant Ninja Turtles, it was decided that Stephanie like, IS April O'Neill. Her reaction..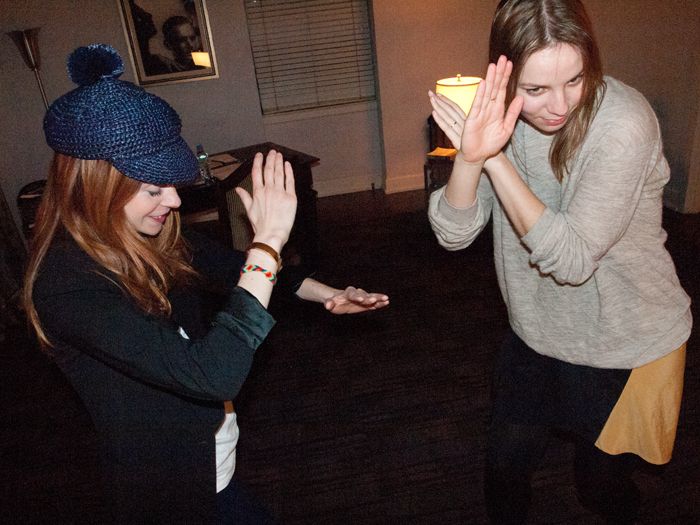 Julia joined in.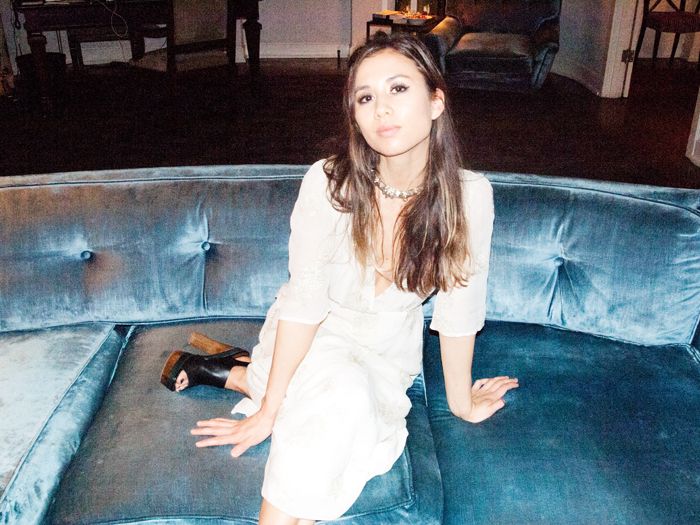 Sitting serenely as I tend to do on velvet furniture. Wearing my Marni at H&M wood platforms, which are ideal. Very obsessed.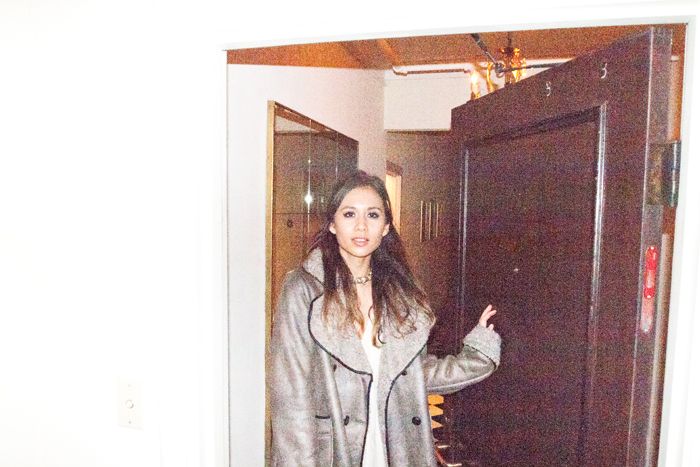 Last shot of the night.