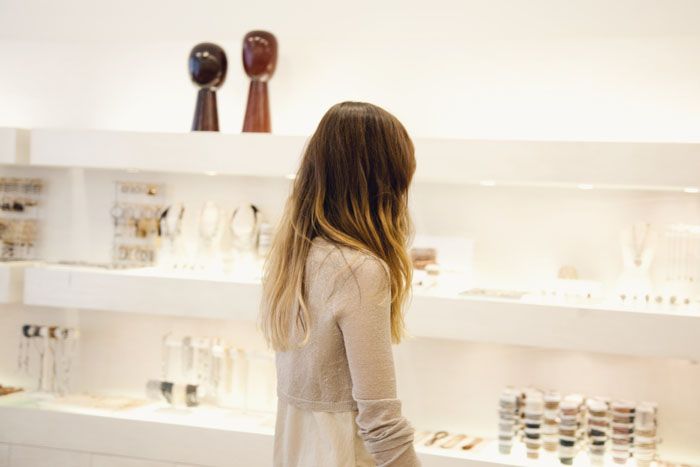 Back in November I visited the Chan Luu showroom in downtown LA to look through the spring collection and shoot my favorite pieces. Beyond their trademark wrap bracelets (which I, along with the rest of the world, LOVE) and statement necklaces, I hadn't ever gotten a chance to see their clothing. What I found was beautiful drapey basics, ethereal embellished and sheer pieces, and most notably this cropped metallic knit which I am obsessed with. To top it off Chan herself wrapped my bracelets around my wrists. She is one efficient woman, in the time I could begin fumbling with one she would have three intertwined and looped off perfectly around my other arm and already be across the room contemplating scarves. Couldn't have had a more authentic accessorizing moment. Here's what I put together..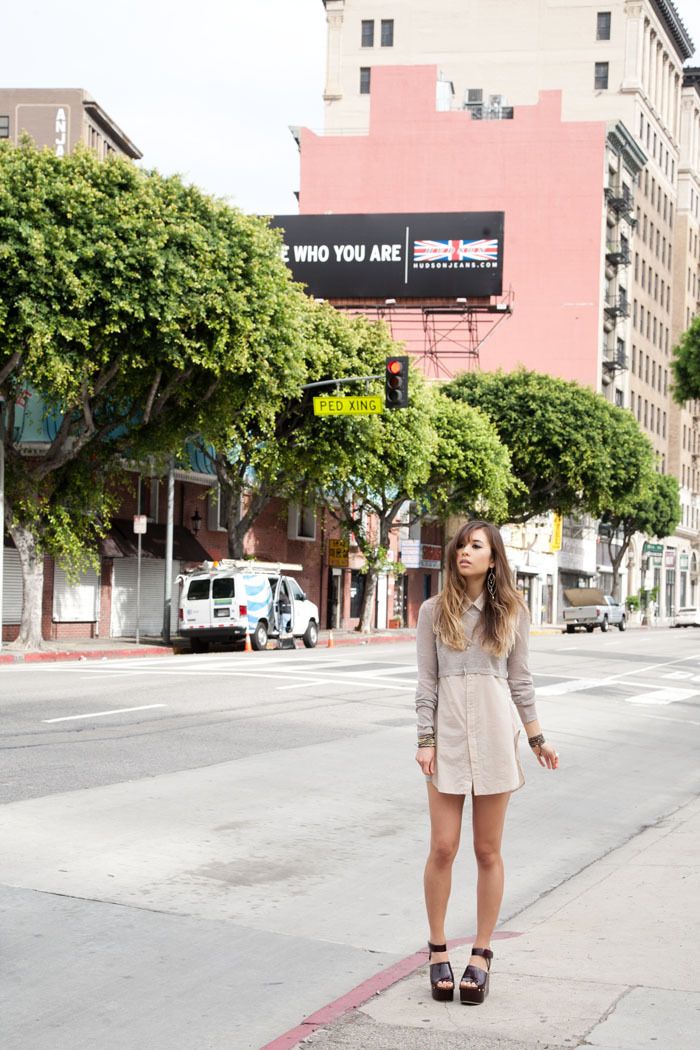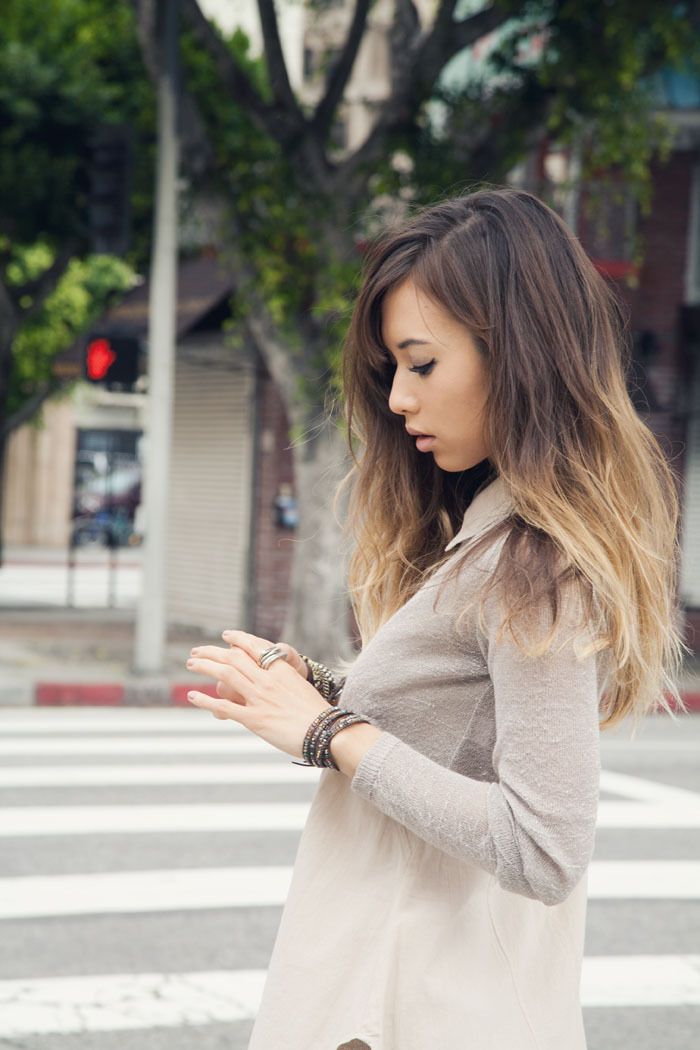 Cropped sweater, tunic, knit shorts, and jewelry by Chan Luu, Céline wood blocks.
Ok it's an invisible shorts outfit but if the wind blew just right you could tell they were in there. What a solid defense. I love this bland putty color blocked together like this though and the collar poking out makes it seem a little more proper than it really is. This was my favorite look of the day.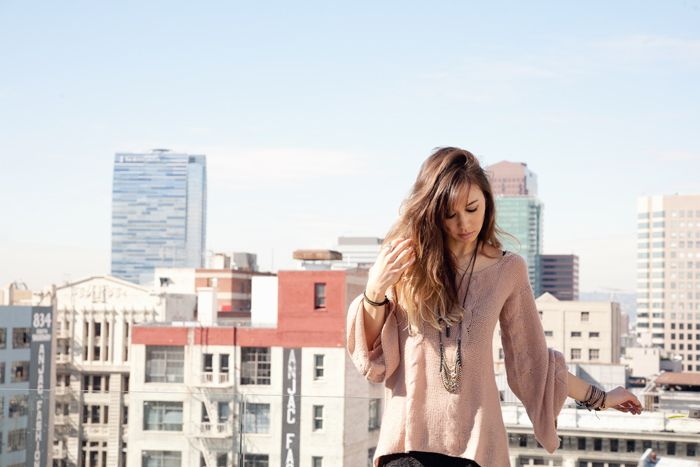 Cashmere sweater, shorts, and jewelry by Chan Luu, Prada platform sandals.
A downtown LA skyline is always photogenic, right? This oversized knit is really warm and smushily comfortable..they gave me one in ivory and I've been tempted to sleep in it it's so nice.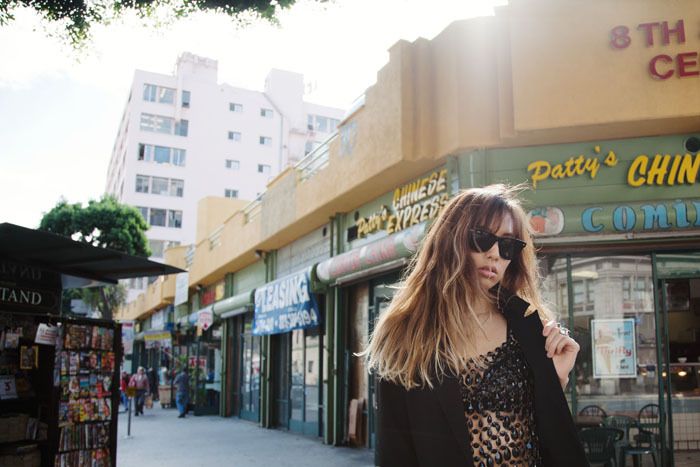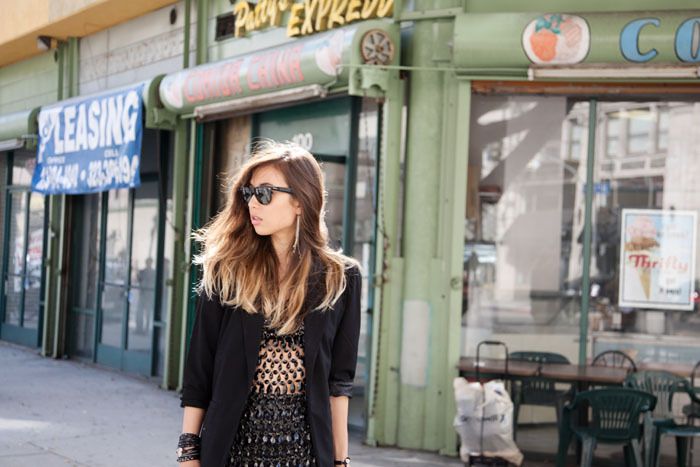 Blazer, top, skirt, and jewelry by Chan Luu, Ray-ban sunglasses.
They do these insane jeweled dresses, the kind you (I) fantasize about wearing on a remote island while swimming with friendly narwhals that can play the harp. So so beautiful, I'm glad I had the chance to wear one for a little bit. Check out more in the accompanying video here. Thank you for having me at the showroom guys!
All photos by Nik Sarac