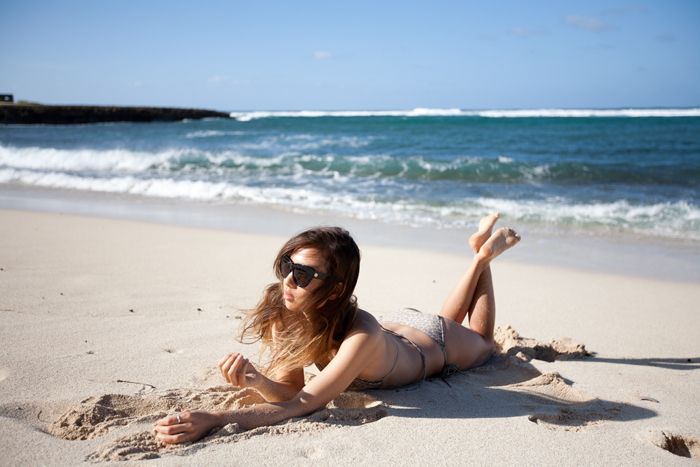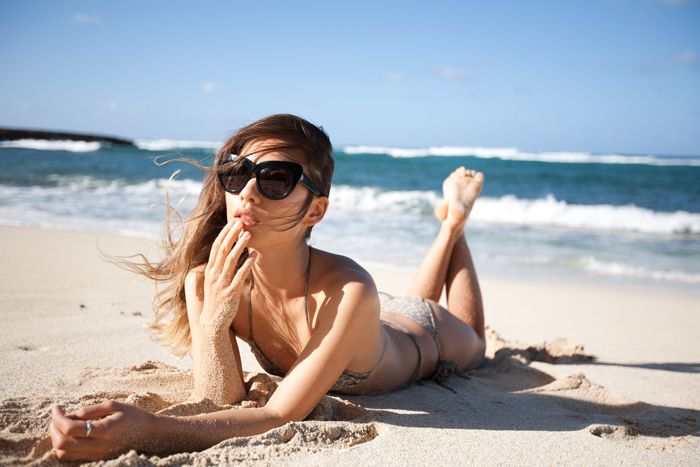 Sandy in a
Thayer leopard print bikini
and House of Harlow cat eyes.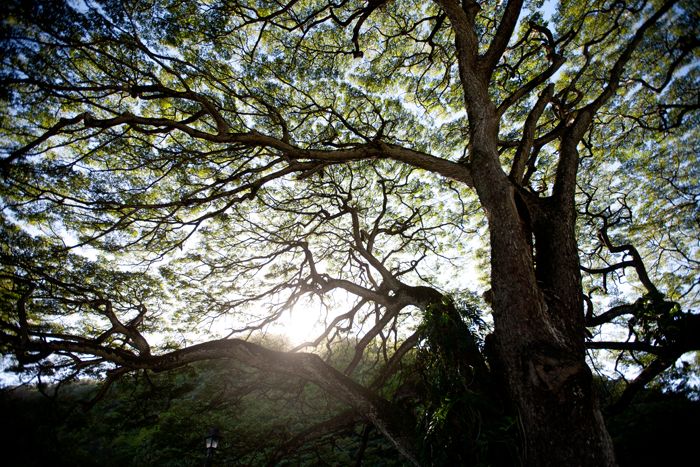 Consider me obsessed with rain trees.
Using my pyjama top as a beach cover-up, it's all about finding visually legitimate ways to be lazy..
A late afternoon smoothie at Sharks Cove Grill, wearing a Simone army jacket.
Visiting horses by the beach, wearing Vanessa Traina for Maje silk slip dress, Zara jacket, and Isabel Marant Dicker boots.
Some of these really had to be Ents.
The view in either direction from the Halona blowhole, towards Sandys beach and Waikiki.
Every last bit of surface area covered in beautiful green.
Horseback riding at Gunstock Ranch..Colin and I took a private tour to a hilly apex, such a beautiful view. He ended up with the difficult horse..this seems to be his lot in life. So much so that he just said he was lucky he didn't a mule.
Entering Waimea Falls Park, honestly every direction you look in Hawaii you're a click away from creating a postcard-worthy image.
Navigation point in Halei'wa.
From the one day we made it into Waikiki. Wearing Chloe bikini, 3.1 Phillip Lim Pashli bag in pistachio.
Our daily breakfast stop, Beet Box Cafe. Also where I decided I need to start consuming more bee pollen after becoming heavily dependent on the Phantoms smoothie..do it yourself with bananas, strawberries, blueberries, hemp protein, almond milk, apple juice, spiraling, and the pollen.
Wearing my staple slouchy Zara jacket with Rag & Bone top, Pavonine shorts, House of Harlow sunglasses, and Celine wedges.
Because we hate ourselves, we rented mountain bikes to explore some trails on the North Shore the day after the horseback ride. This is a spot encountered somewhere in the middle of all of that totally justified pain.
Crystal clear water, razor sharp reef. My foot has a scar along it from this very spot. Don't tell me I might still have reef in my foot cause most of me already thinks that.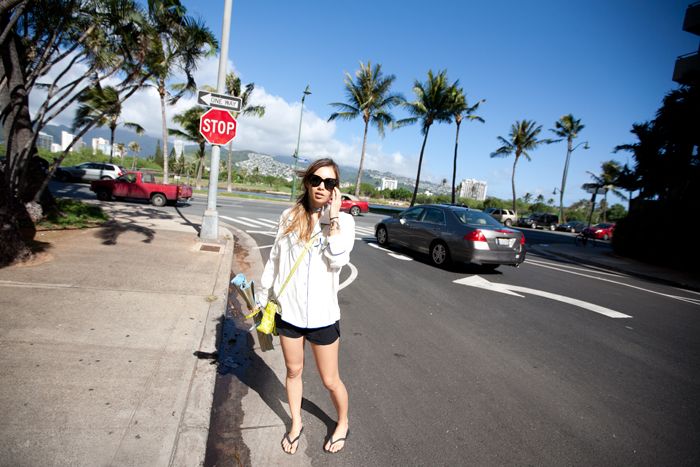 In Waikiki by Ala Wai Boulevard.
Wearing a Claude Maus dress against some lava rock. You know.
Roadside on the drive north.
Trees making way to another unpopulated strip of sand.
Purple sky by the hotel.
Playing a game of possessed witch doctor child. Wearing a vintage sweater.
Screeched to a halt to take a photo of this tree, greeted with practically hundred mile an hour winds upon getting out of the car. Retreated after the third shot.
Not the most locationally relevant shoes but I put them on for a few minutes to justify having lugged them across the Pacific. I still love you Thakoon knotted harness boots.
Wearing a Christopher Kane for J Brand jacket.
A volcanic cone of an island.
Hours were spent in this cove, sheltered from view and with a day's worth of supplies in tow.
An abandoned stage that just barely didn't heave it's last soggy creaking breath when hopped about on.
The Elizabeth and James Paloma dress in white with a wind-induced high ponytail.
Windshield view by Hawaii Kai.
Claude Maus again, this time in the woods.
The last sunset view from our room at Turtle Bay while starting to pack to go home.
photos by me and Colin