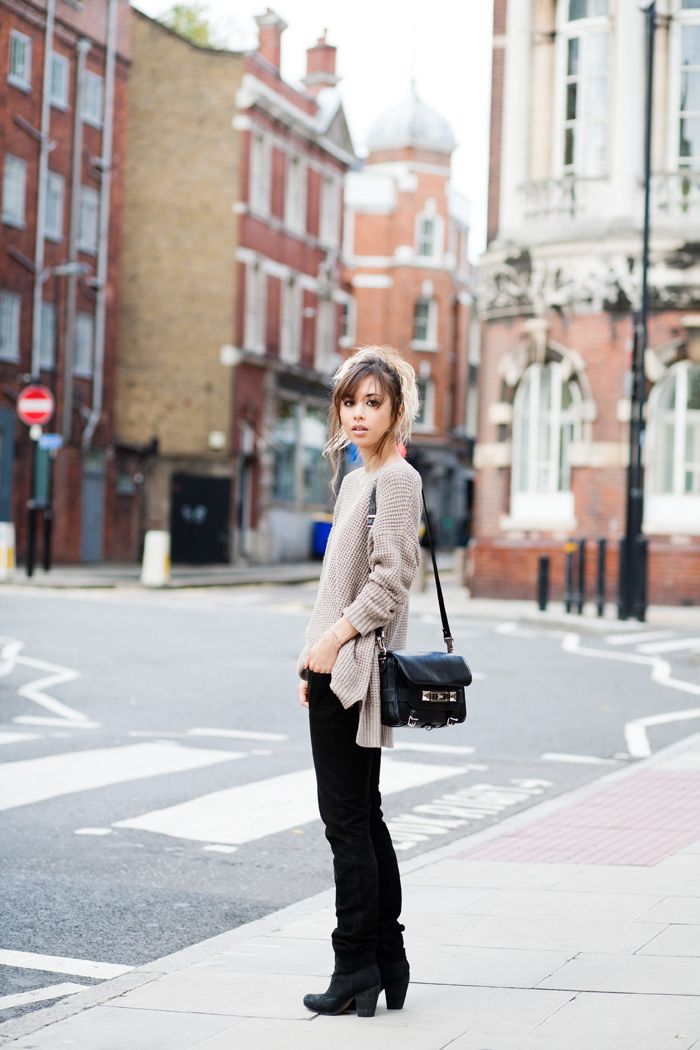 This Zara sweater is so nothing-looking that it's easy to wear with anything. Here with Theyskens' Theory suede trousers for a double slouch effect and Rag & Bone Newbury boots.
A warmer day merited a barely there lace top with the same trousers and a functional bag to ground the whole thing. Cost per wear is getting pretty low on this Givenchy. Same may go for every single item worn in this blog post.
Rewearing the sweater as a sort of messy dress with tights and pumps. Switch out the shoes for wedges and you have my default rainy day outfit. Really, I've always found everything but tights to be miserable in the rain.
An upward shot of the Chanel windows at Harrods.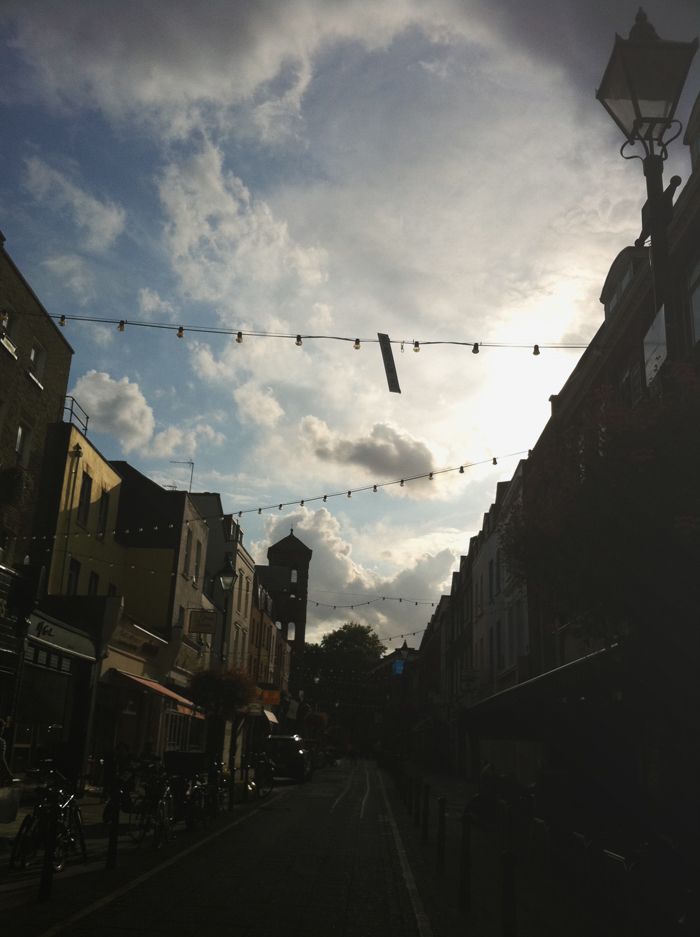 Deserted scene at Exmouth Market.
Picture perfect notched table at St. Ali cafe with my ever present trio, the Proenza Schouler PS11, Fresh Sugar lip balm, and Ray-bans.
Wearing an All Saints jacket, ancient Gap henley, Zara skirt, and Burberry wedges.
Eating my hair in the same outfit.
Black and whites from the Mulberry show.
I already made this outfit post but the vest gives good side. London is the only city that has provided me with autumnal weather so far so I've been appreciating it in retrospect.
Another sky, mid-cab hunt after the Topshop show.