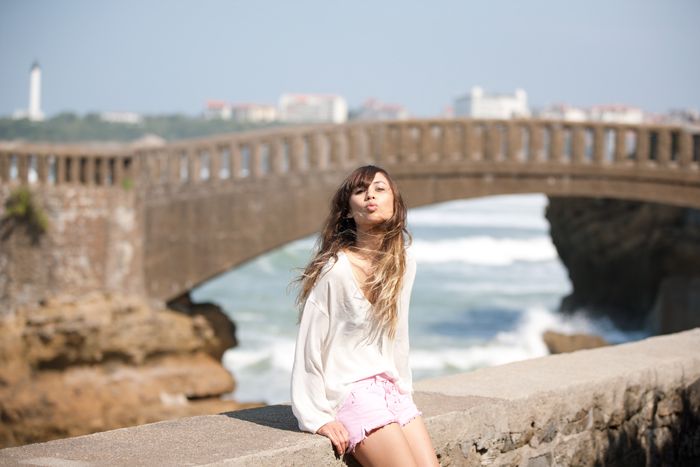 Colin and I gave ourselves a break from city life and made the journey to Biarritz from London a couple days ago. The mix of raw nature, beach culture, and warmer weather could not be more ideal right now. Kind of get why Karl Lagerfeld had a house here for a while.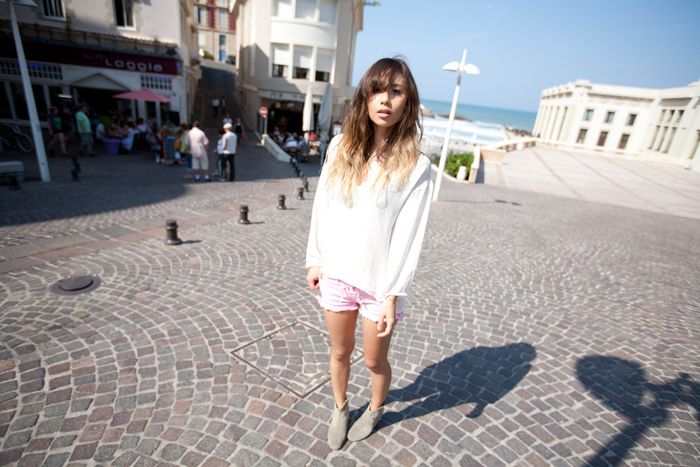 On a path down to the Grande Plage, roaming around after breakfast.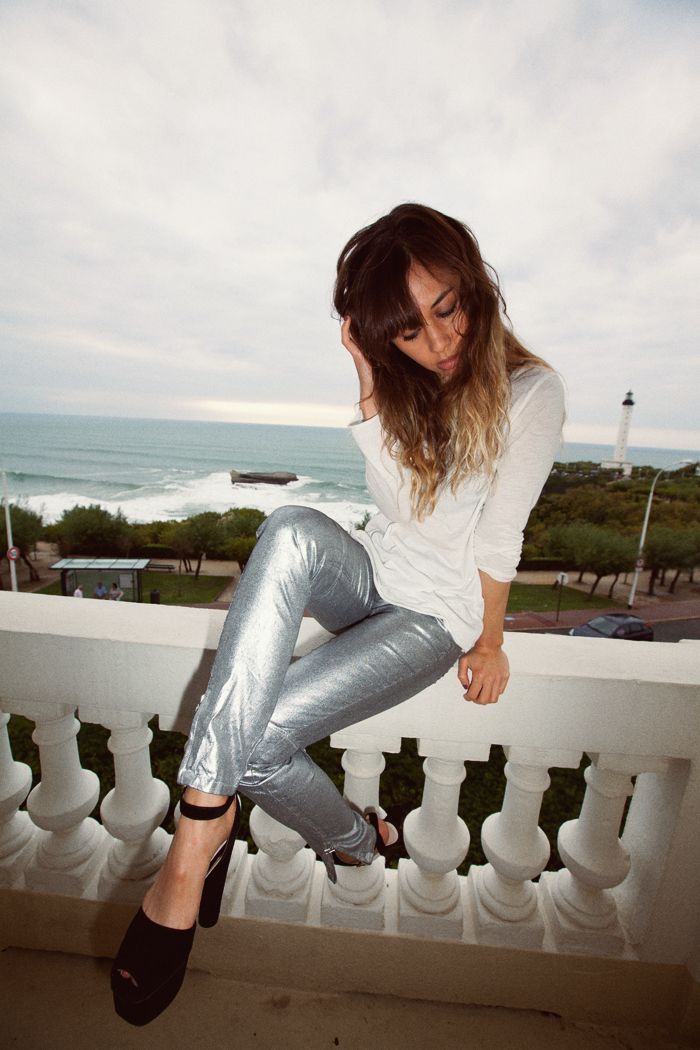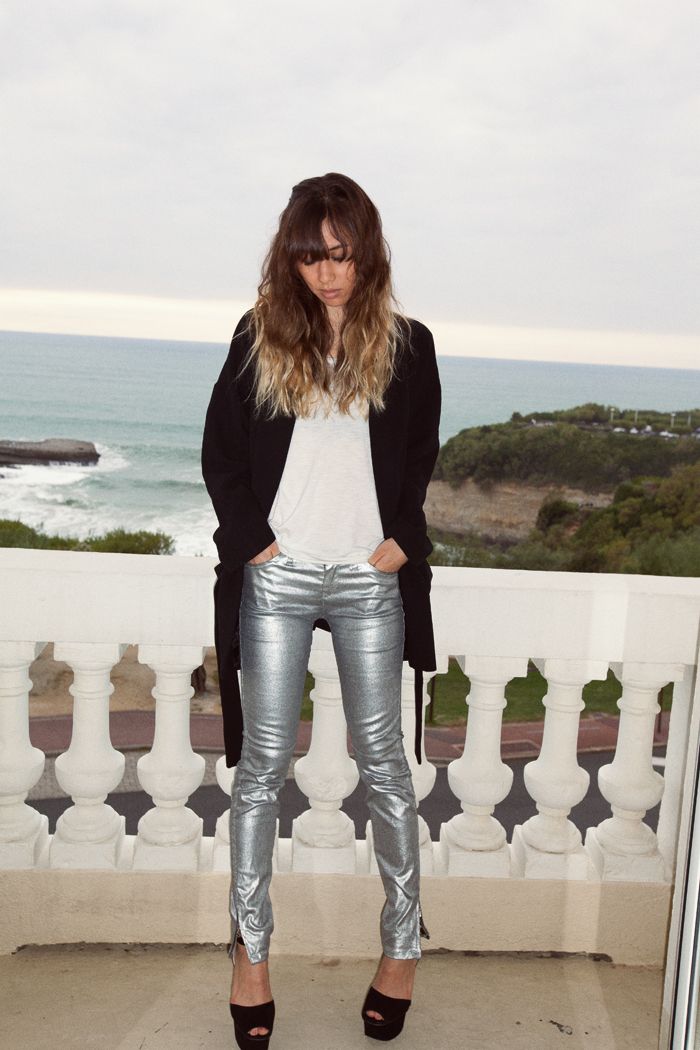 Zara silver jeans and Prada platforms on the balcony. This was the day I conditioned my hair with about a teaspoon of hotel body lotion and discovered it turns out looking the same anyway. I'm not quite sure what this means for my future.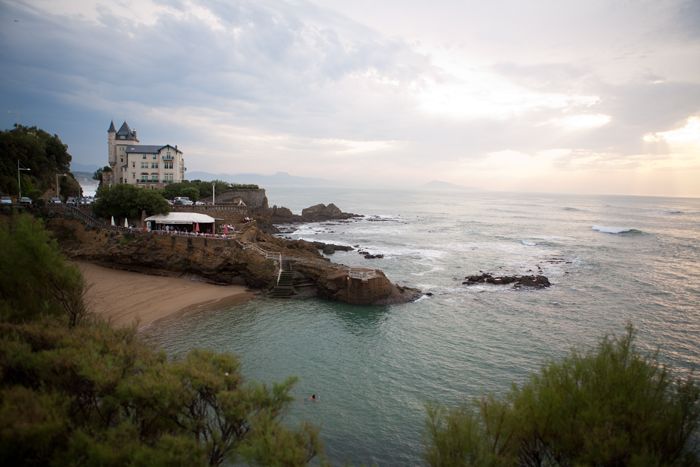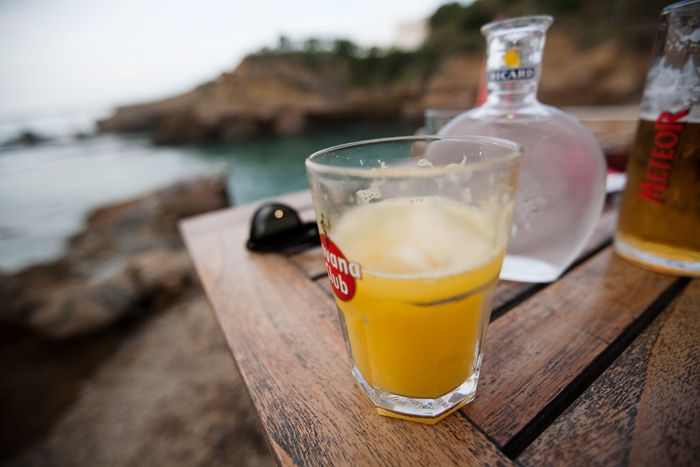 A couple hours ago we had drinks at this bar (in the distance here, and yes that's a hefty jug of water, not vodka) that is essentially moulded into the cliffs and steps that descend into the water. Seeing the sun go down from our table there has got to be on par with watching Colin lean in weirdly close to a wall to squeeze a grape on a bush (like, out of nowhere he decides to do this) and having the juice go directly into his eye for favorite Biarritz moments thus far.
Next goal: rent scooters.