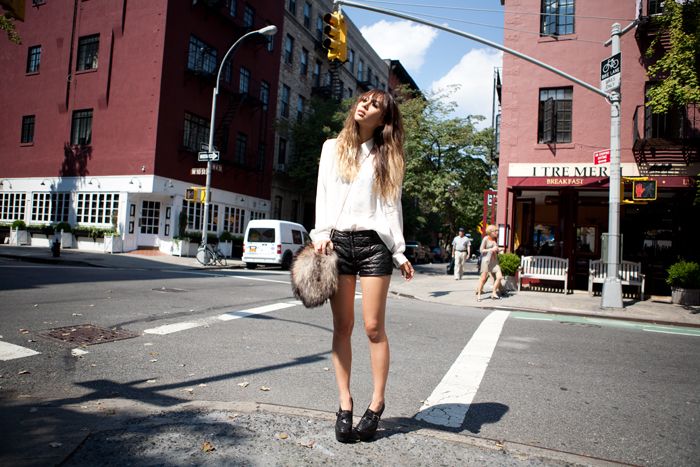 In the West Village a few days ago.
(Zara metal collar blouse, 3.1 Phillip Lim leather shorts, Theory bag, Burberry wedges)

I love this blouse buttoned all the way up, excellent underneath a crew neck too for a little extra gleam. I feel like Jim Goldstein would approve, which shouldn't make me happy, but does.