08/12/2011
6:10 am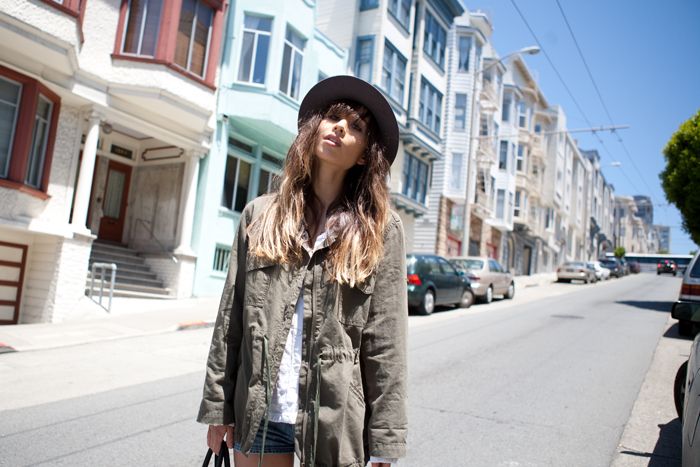 Went back to LA for a couple days and now back up north in San Francisco for the Outside Lands festival. It feels like we planned this weekend out eons ago, strange it's finally here! Can't wait for the awesome lineup, especially The Decemberists and Arctic Monkeys. Hopefully the 10+ sweaters I packed will suffice. Being someone who usually just throws together a suitcase of the top layer of all my drawers I never really know if I'm hooking myself up or not.
08/10/2011
8:50 am
08/09/2011
9:40 pm
Some of my favorite things this summer: Proenza Schouler PS11, Nivea Creme, the iPad 2, Marc Jacobs Daisy Eau so Fresh, Chloé scalloped bikini, Moroccan oil, Oribe Dry Texture Spray, Evian Brumisateur, and Doux Me Crème Caroline.
08/09/2011
7:35 pm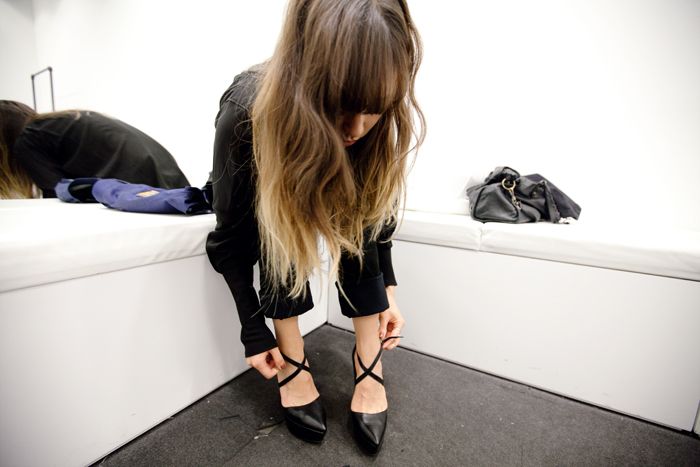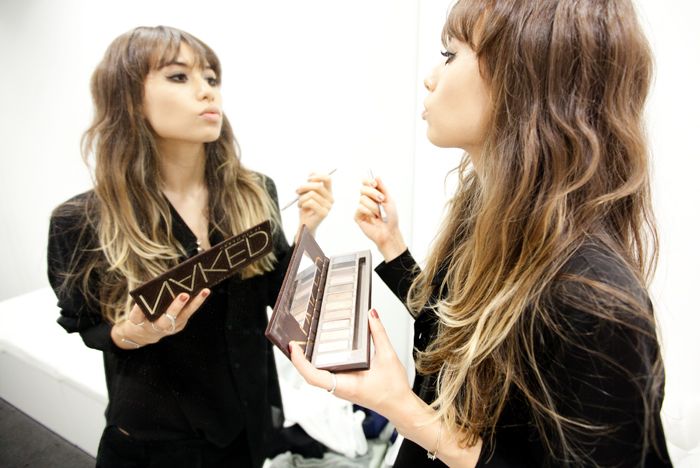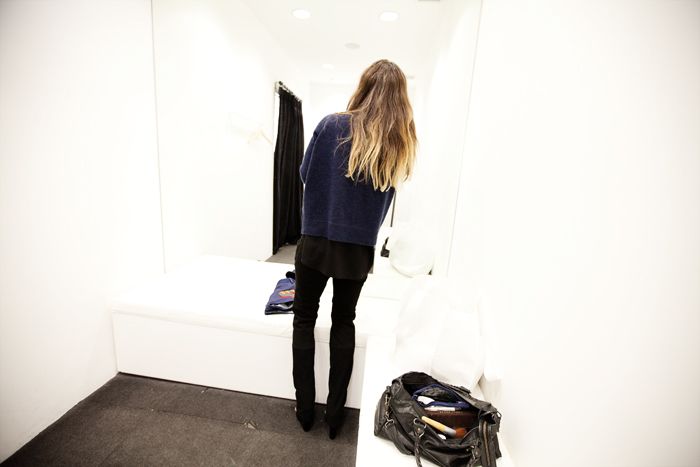 I chose a basic mostly black look for the Theyskens' Theory event I hosted a couple weeks ago – black button down, slouchy skinny suede trousers that I am going to break in hard this fall, cross strap wedges, and a cashmere v-neck sweater in navy blue. I borrowed the massive fitting room in the men's store to get ready..if only all dressing rooms were this minimal and huge..shopping would increase in enjoyability tenfold.